The iconic photos of Olympians biting into their Olympic medals have become a tradition since its beginning. You must have seen those iconic shots when athletes are on stage and drenched with happiness, posing for photographs with a gold medal around their necks and even seen biting the medals. There's no exact answer as to why athletes started this tradition. In this blog, we will look at the major reason why athletes bite their medals after winning.
Why do Olympic athletes bite their medals?
The beginning of Olympic medal biting is unknown, although it is considered a long Olympic tradition. During the 2012 Summer Olympics in London, David Wallechinsky, president of the International Society of Olympic Historians, told CNN that athletes continued the tradition at the request of photographers. The medal-biting pose is the shot that could make it to the front page of the newspaper, so they ask athletes to do so. Wallechinsky explained,
"I think they look at it as an iconic shot, as something that you can probably sell. I don't think it's something the athletes would probably do on their own," 
The Origin behind biting Gold
During the gold rush of the 1800s in California, the practice was quite popular of biting gold to determine whether it was real or fake. If the gold was fake, your tooth would hurt if you bit into it. Bite marks would be visible on the gold, as real gold is a soft material and could be repaired easily.
Since 1912, pure gold medals have not been used in the Olympics, so there is no need to figure out if the gold is real or not. Olympics gold medals contain at least six grams of gold, some silver, and some copper.
A few decades after the Gold Rush, solid gold medals were handed out at the Olympics from 1904 to 1912.  If athletes bit their medals at these games, it was most likely because the athletes wanted to verify whether their medals were real gold or not but Olympians don't have to worry about this answer now.
Role of Photographers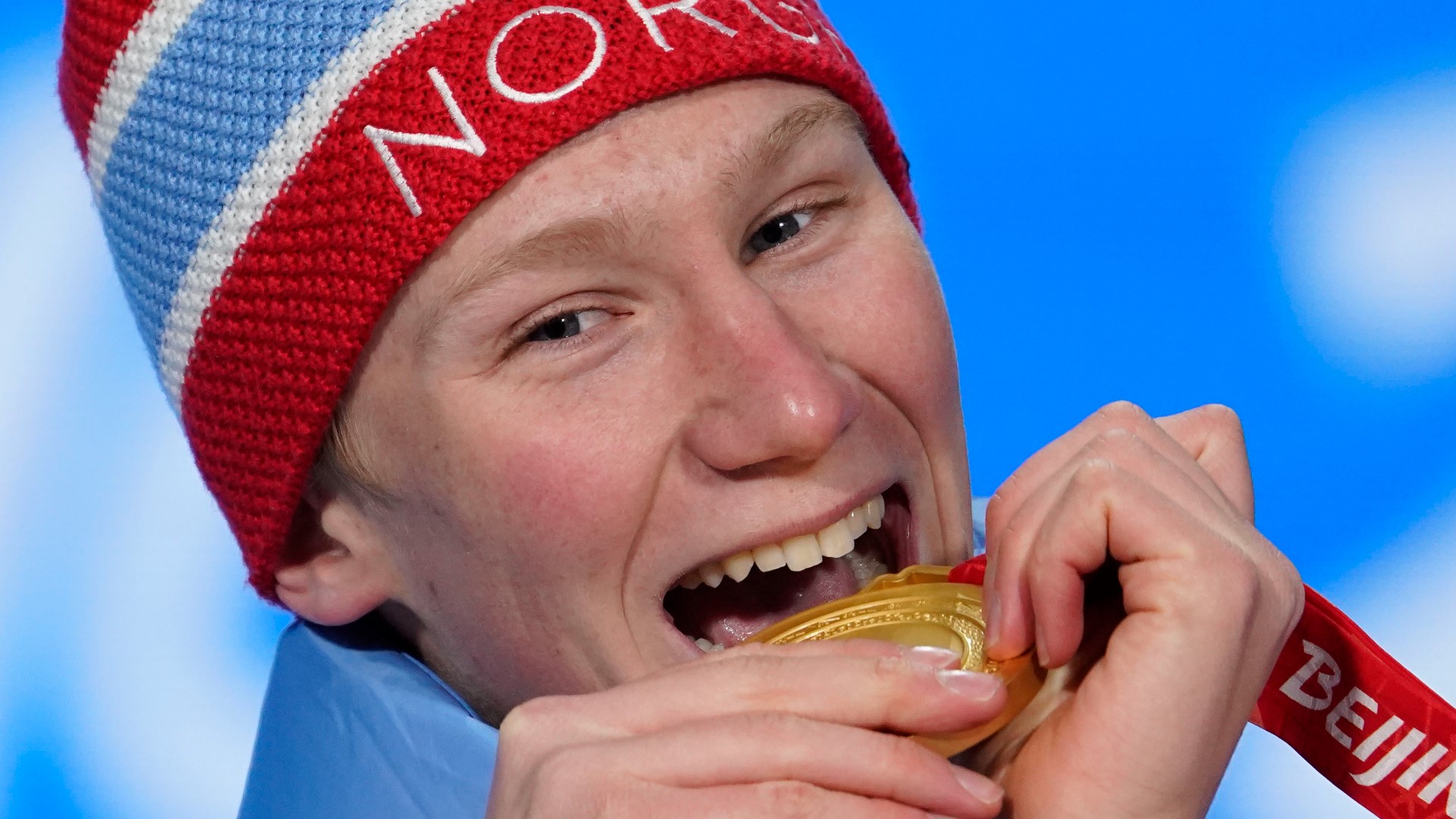 The reason for biting medals by athletes is quite simple. In a 2012 story for NBCNews.com, David Wallechinsky shared that the practice originated with athletes listening to photographers who want an outstanding shot and front page shot.
In 2016, NBC Olympians Dawn Harper-Nelson and Natalie Coughlin both shared that many photographers insisted that they each bite their new medals after winning. Photographers see the iconic shot as the money shot and have the potential to be seen around the world.
---
Also Read | Sports in Olympics | Know About All Olympic Sports
-- Advertisement --
---
Biting Medals Good or Bad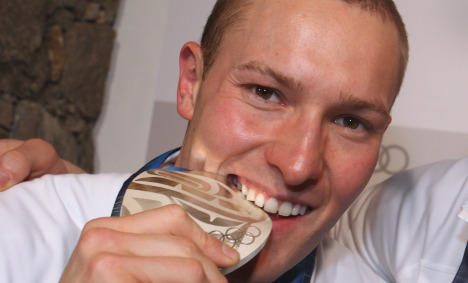 David Moeller, a luger from German broke his tooth while biting into his silver medal in 2010. He said,
"The photographers wanted us to bite into our medals at the presentation ceremony. And a corner of my front tooth broke off.

"It wasn't too bad and it didn't hurt. But it is annoying when you can't smile as you normally do. And because I want to have nice pictures and happy memories of my Olympic Games, I went to the dentist to get it repaired"
Pictures of Indian Athletes Biting Their Medals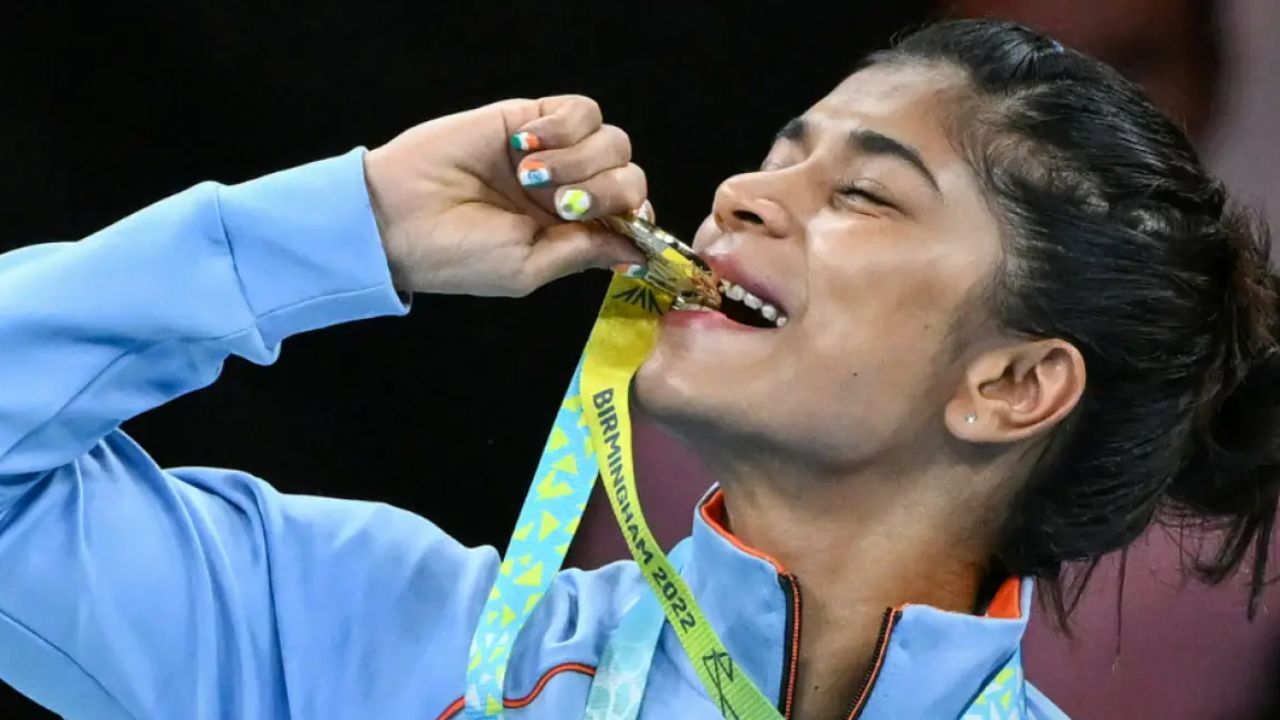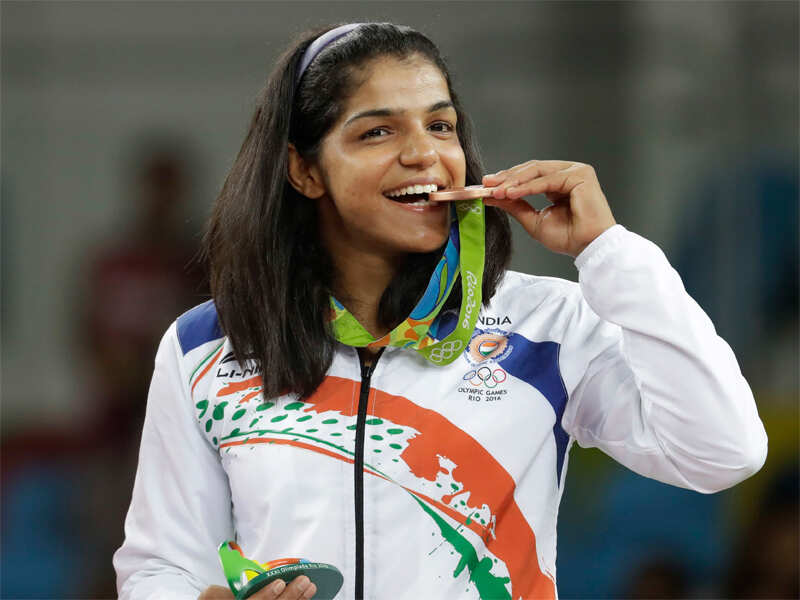 ---
Read More | Top 10 Best Trekking Shoes to Embrace a Hassle-Free Adventure
---
For more latest updates and stories on Indian sports (and athletes), subscribe to KreedOn network today – KreedOn: The Voice of #Indiansport