Virat Kohli walked in to bat on a warm afternoon in Trivandrum at the fall of Rohit Sharma's wicket. Yet again, Rohit had thrown away a start as Virat looked to build a partnership with Shubman Gill. 
Gill had gotten starts in the series but, was not yet able to convert it into a big one. He was looking at ease until he played a loose shot resulting in his downfall. But this time, he had Virat Kohli with him at the other end: The master of building an inning in ODI cricket. The present and future of Indian Cricket put on a batting masterclass with eye-pleasing strokes putting on a 131-run partnership for the first wicket. Both scored untroubled centuries and never looked like getting out at any stage.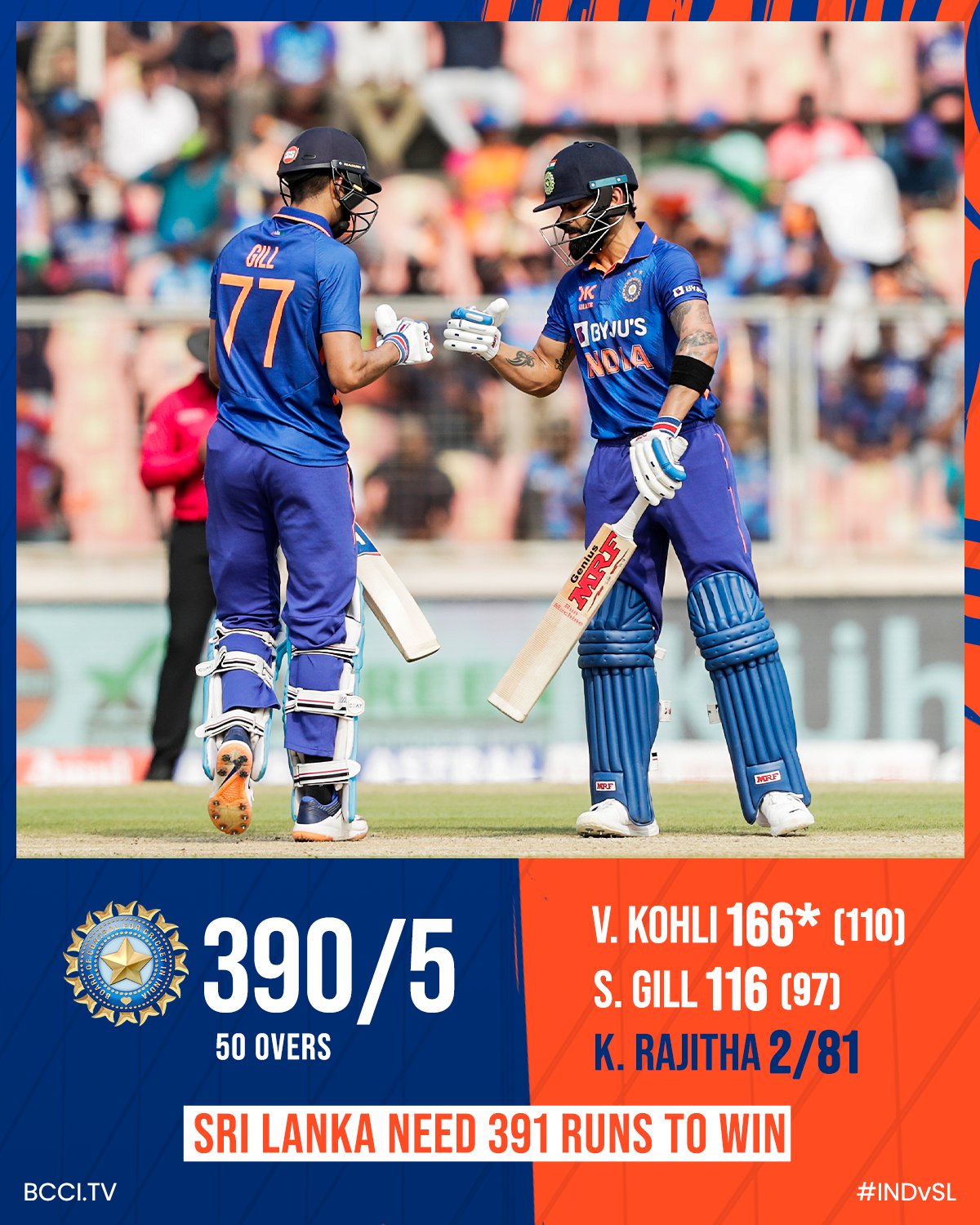 The partnership was of the highest quality, with both the batters making life difficult for the Lankan bowlers. The margin of error was almost negligible as both pounced on anything loose. On a good ball, they would still be able to put it into a gap for a single. It was almost impossible to get them out.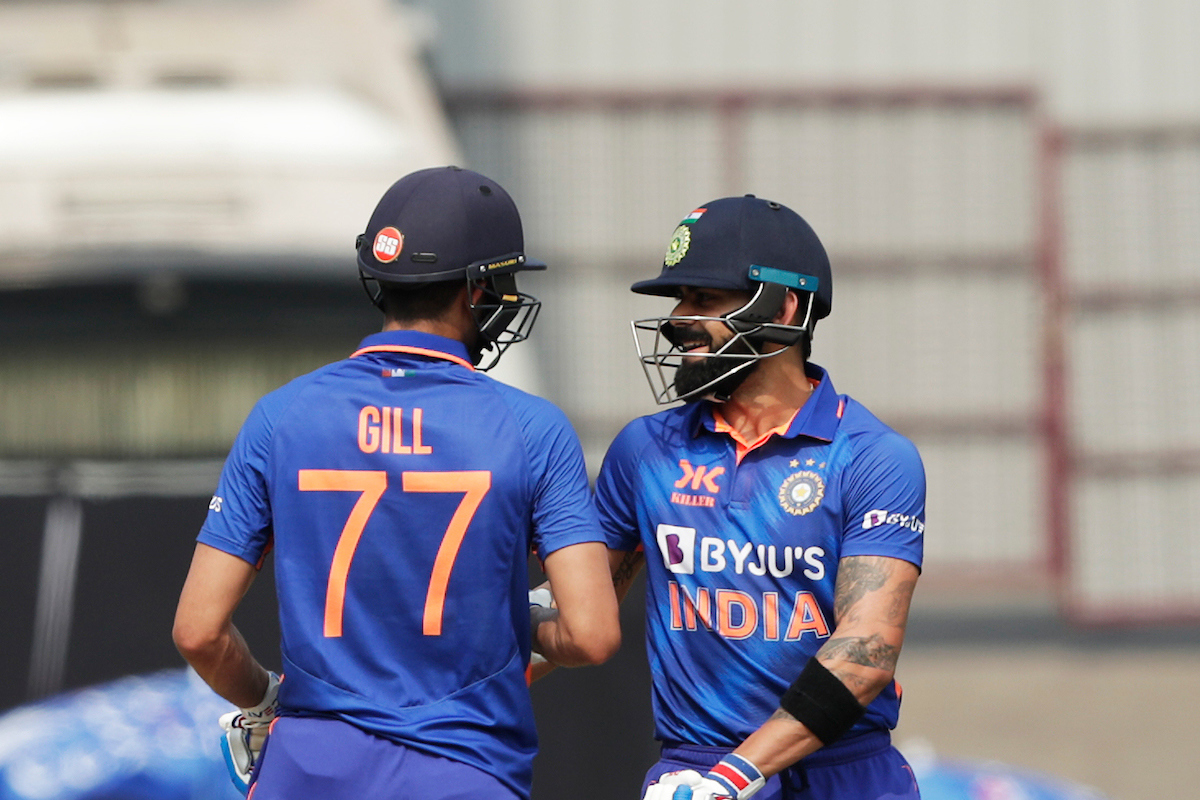 ---
Also Read | Most Expensive Overs in Cricket- Test, ODI, T20I, & IPL
---
As the partnership blossomed between the two classy players, Kohli started with a flurry of boundaries, and then, the innings progressed in a typical Kohli way: Running hard between the wickets and finding an odd boundary here and there. Shubman carried on the momentum with boundaries against spinners and fast bowlers. The present and the future of Indian Cricket made everyone glued to their television sets on a Sunday afternoon.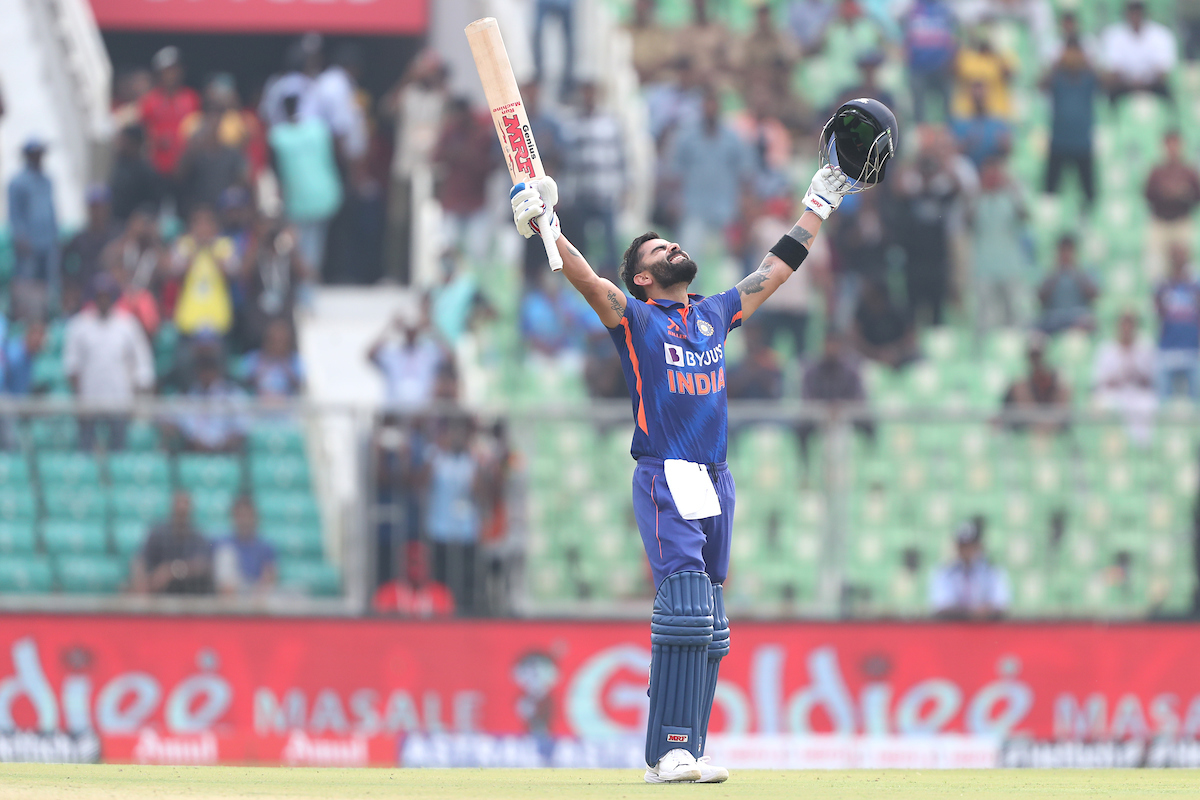 Shubman Gill: The next Big Thing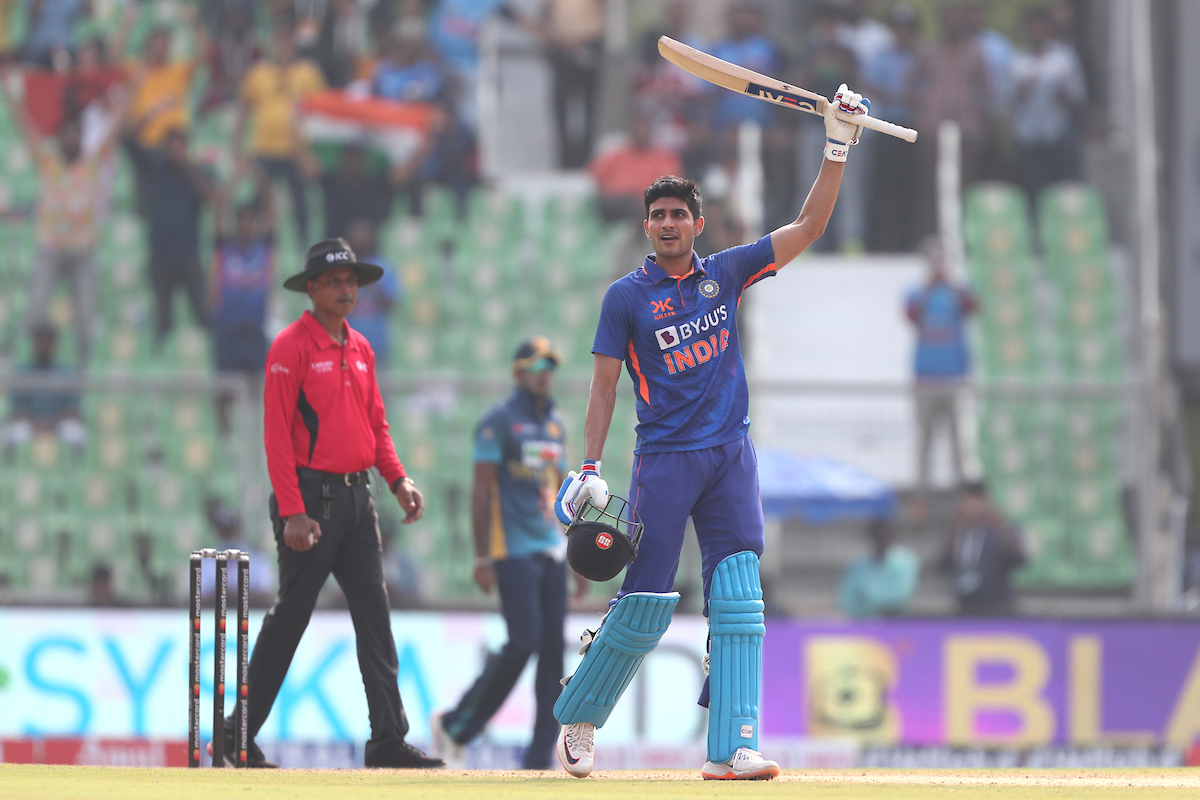 You always look for a player who looks comfortable at the crease and is technically solid. The sound which makes when the ball leaves a player's bat. Shubhman Gill was head and shoulders better than the rest of his peers. He would dominate the bowlers of his age at the domestic level. His front foot and backfoot play with various pull shots ranging from wide mid-on to fine leg makes him a once-in-a-generation player. The youngster from Punjab is so nimble on his feet and takes on the spinners with utmost ease. If there was any player who could take the baton from Kohli and dominate on the world stage in all three formats, it is Shubman Gill. It was just a matter of time until he established himself in international cricket. 
The one-day format is tailor-made for some, like Shubman just like Kohli. It is the format where there is minimal movement of the pitch, and you get plenty of time to build innings and then accelerate toward the end. He has already broken records in his short ODI career. Shubman Gill passed Virat Kohli with his total of 855 runs after playing a comparable amount of innings, whereas Kohli had scored 847 runs after 20 innings in the 50-over format. 
---
Also Read | Most sixes in ODI: 12 batsmen with the most sixes in ODI cricket
---
As the innings progressed…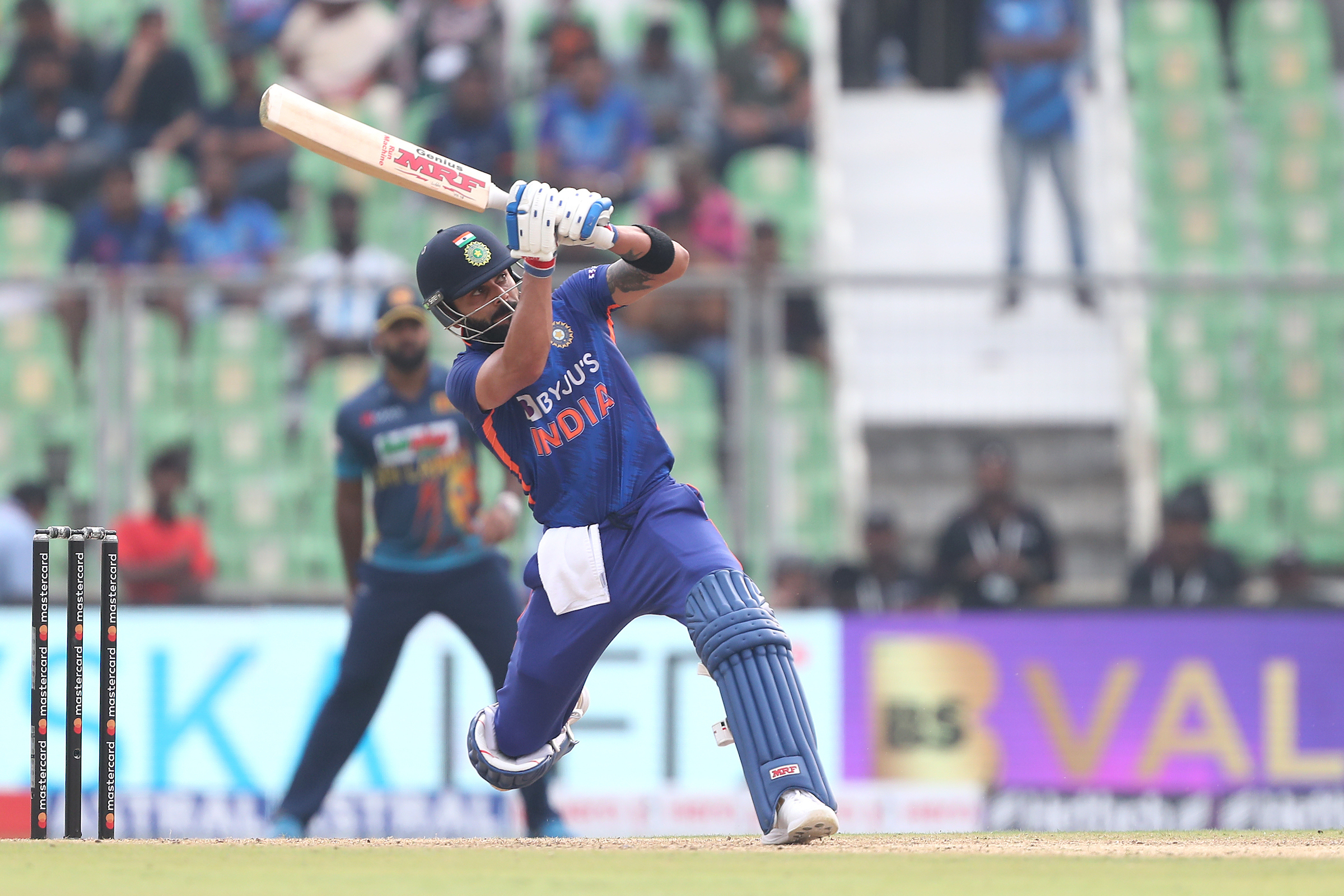 Gill is a player when he gets through the first 10-15 deliveries, it is almost impossible to get him out unless he plays a rash shot. Gill, on other days, might have played one shot too many and thrown his wicket away. Virat has always been guiding youngsters during the partnership and helping them keep going and convert a fifty into a brilliant hundred. Virat Kohli had told Shubman Gill, "tera aaj lamba jaane ka time hai ", and Shubman responded to him in some fashion. 
-- Advertisement --
Gill was in supreme control throughout the innings. In his knock of 97-ball 116, the opener played some exquisite cover drives, a 23-over run which consisted of 3 majestic boundaries off the backfoot, sweeping and coming down the track against the spinners and a flat batted pull shot through cow corner almost like a forehand by a tennis player. He mixed caution with aggression as he kept on rotating the strike against the spinners. The strike rate is never a problem when Gill is batting. He scores run quickly without breaking a sweat. He would rush to a half-century without anyone realizing it. It was a chanceless inning with class written all over it. The most commendable thing about that inning was the way he built the innings after getting set. He played in a fashion that would make the master at the non-striker end happy.
---
Also Read | Top 10 Leading Test Run Scorers in Cricket
---
The Master and his Apprentice 
The camaraderie between the two Punjabi lads is quite evident. Virat Kohli is seen helping Shubman Gill with his technique as he watches his net sessions very closely. Virat often gives a throwdown to Gill. He also gifted Shubman Gill a watch during the IPL last year. Gill considers Kohli his idol and the latter has been an inspiration to him since his childhood. Kohli was seen happier than Shubman when he completed the landmark as they both touched the gloves before completing the 100th run. Shubman followed it with his "bow-down" celebration. In the upcoming years, he surely will make everyone bow down to him with his amazing knocks.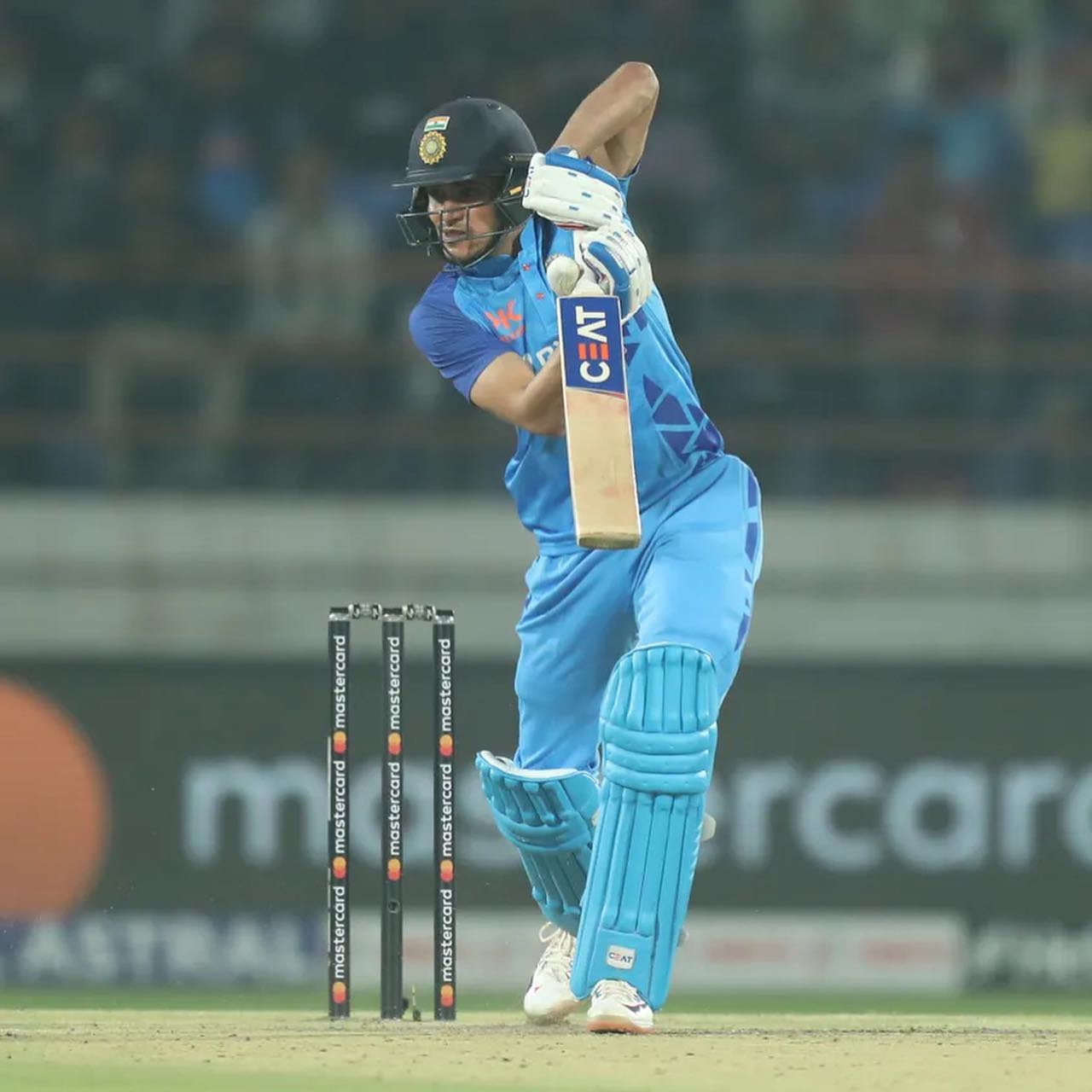 Gill has all the credentials to become the next big thing in Indian cricket. He has already proved his mettle in the longest format and has the temperament to succeed. Rohit Sharma has backed him as the opener for the upcoming ODI World Cup. Gill made his international debut in T20 against Sri Lanka before the ODI series. Gill has already shown that he is a quick learner. He is willing to learn from his mistakes, as he did not waste the start he got in the third ODI. If he learns to become a little better technically and does not waste starts, nothing can stop him from becoming the best all-format player for India after Virat Kohli. With age, technique, and temperament in his favor, the sky is the limit for the talented Shubman Gill. Just like Sunday, we hope to see many more Gill-Virat partnerships in the next few years. Long after Kohli is gone, there will be someone who would take his legacy forward, taking India to new heights in all three formats. 
---
Read More | Top 10 Cricket Helmet for best protection & at most safety
---
For more latest updates and stories on Indian sports (and athletes), subscribe to KreedOn network today – KreedOn: The Voice of #Indiansport