Almost everyone around the world loves watching sports. Whether it's because of your favourite team, favourite sport or beloved player, somehow people enjoy watching their ideal sport. Therefore, looking at this craze, sports companies around the world and even in our country have launched some of the best sports apps, which are widely used in our country. Hers's the complete list of top 20 best sports apps in India.
List of top 20 best sports apps in India
| | |
| --- | --- |
| S.NO | Sports Apps in India |
| 1 | Dream11  |
| 2 | Onefootball  |
| 3 | Cricbuzz |
| 4 | IPL2022 |
| 5 | ESPN  |
| 6 | CREX – Cricket Exchange  |
| 7 | UFC |
| 8 | Premier League  |
| 9 | Sportskeeda  |
| 10 | NBA |
| 11 | BBC Sport  |
| 12 | Yahoo Sport  |
| 13 | FIFA official  |
| 14 | 365 Scores  |
| 15 | Eurosport  |
| 16 | Cricket Live Stream  |
| 17 | Bleacher Report  |
| 18 | ICC App |
| 19 | GHD Sports  |
| 20 | CBS Sports  |
Dream11: Best Sports Apps in India
In the past few years, Dream11 has truly flourished as one of the best sports apps in India. People are crazy for this app, and it's numbers are increasing day by day. Fantasy Cricket is a skill game in which you assemble a squad of 11 players from opposing teams to construct your personal – Fantasy Cricket team. You earn points based on how well the players you choose perform in real life. Get points and win by selecting players from the playing11 based on your cricket expertise and analysis. 
Onefootball: Best Sports Apps in India
Over the years, Onefootball has become one of the best football apps around the world. Even in a country where cricket is a major sport, Onefootball didn't stop itself from capturing the Indian hearts, making itself the top-grossing sports app in India. Onefootball is really the only soccer app you'll ever need to keep up with all news, movies, schedules, scores, stats, and calendars, as well as all of Europe's transfer news, rumours, and announcements. You can track all transfer market news, rumours, and announcements, as well as the value and outcome of negotiations.
Cricbuzz: Best Sports Apps in India
Cricbuzz is India's most popular cricket news sports app. A website with the same name provides a mobile app. It broadcasts all global cricket matches, particularly T20, the ICC Champions Trophy, the Indian Premier League, and domestic events. Live results and ball-by-ball written analysis are provided through the app. In addition to English and other native languages, audio commentaries are available. The app offers you detailed player profiles that contain stats, runs, wickets, and other information. 
IPL2022 App: Best Sports Apps in India
This app is ad-free and brings you unique content of the Indian Premier League in real-time. It consists of some of the best features, including live scores and ball by ball instructions,  Fantasy Football League,  Highlights, and features from the video,
Fixtures and outcomes. This sports app provides the most up-to-date news, match updates, and unique interviews. You can even photostream in real-time, take a selfie with IPL and new product features. 
ESPN: Best Sports Apps in India
ESPN here in this list is one of the best all-rounder sports apps. With up-to-date coverage on statistics, short videos, as well as other news across several sports, the ESPN app keeps you on top of all athletic events. You can personalize the app by logging in and receiving statistics on the game of your choice as well as your favourite teams. Football, cricket, tennis, golf, basketball, and other sports are among the many that are covered. Scores and current events from your teams are updated in real-time. You can select your favourite league or team to receive news and videos about them.
CREX – Cricket Exchange
Are you a cricket fanatic from all over the world? Do you dread going out during a game and not being able to see it on TV? Well, here's another sports app to solve your problem. CREX is dedicated to providing you with Live Scores and Analysis of a Cricket Match in the most innovative and exciting way possible, including live ball-by-ball commentary, real-time victory percent. It has a comprehensive scorecard that includes wicket descriptions and partnership statistics. It also gives valuable pre-match information and analysis.
-- Advertisement --
UFC Sports app
UFC is also one of the most-watched sports not just in foreign countries, but in India too. And seeing the growing craze of this sport, UFC released their official app. For fans of the Ultimate Fighting Championship (UFC) as well as other combat sports, this is one of the greatest apps available. Every week, you can stream live events on pay-per-view or through a UFC fight pass subscription. With the complete profiles offered by each fighter, you will get to know them properly.
Premier League
The Premier League is the world's most popular English football league. And when they launched their app, it quickly gained popularity among sports fans. The Premier League app is available for download for free and is a must-have for any fan. The app offers 27 years of championship stats and results, and also the most current news and updates from all of your favorite clubs. Not only this, but you can also use the app to keep track of your Fantasy Premier League team. 
Sportskeeda 
Sportskeeda is one of the best and the most popular sports website in India. There app is really user friendly where you can follow almost every sport around the globe, like Football, Kabbadi, WWE, Tennis, Golf, and more sports Then you'll be ecstatic to learn that this App allows you to track all of your favorite sports. Sportskeeda is a multilingual sports app with a global audience and writers. Users communicate with like-minded followers from all around the world by reading, writing, and posting comments on the website.
NBA
Over the years, NBA has also gained quite popularity in India. And seeing this never-ending craze and love for the game, NBA decided to launch their official app in the Indian sports app market. This is where all NBA fans can go to obtain the latest news, schedules, and data. Users can even watch games live or on request with the NBA League Pass. All users have access to post-game and in-game highlights, as well as game previews and recaps. Subscribers to the NBA League Pass can stream live games as well as install apps to watch later. Localized versions of the games are also offered.
BBC Sport – Best sports apps in India
BBC, as we all know is one of the oldest and most popular media companies. Hence, they released their BBC sport app which provides fans across the world with the most up-to-date sports coverage and scores. The app allows users to watch some of the world's most important sporting events, including the Olympic Games, FIFA World Cup, and Wimbledon. Major athletic events can be seen live or highlighted clips can be viewed to catch up. The app includes a built-in radio player that may be used while browsing the app. You can set a reminder for future events, and you'll receive a push notification when the event starts. 
Yahoo Sport
Earlier, yahoo's website was the only place to get sports news instantly. But now the competition has grown, which has made it difficult for yahoo to make it's place, yet their yahoo sports app is giving an edge to other sports apps in the market. The Yahoo Sports app allows you to keep track of all of your favorite sports teams and players. Yahoo Sports also offers player stats and a live stream of your favorite sports, as well as rapid alerts on scores and other news. You may access actual news, scores, rankings, and statistics, as well as watch live streams of sporting events. 
FIFA official
FIFA as we all know, is the official governing body of football. It is yet another app to get up-to-date news and schedules of football globally. It is a must-have item for any football enthusiast. This app brings you unique features, interviews, and highlight clips from the world of football to your phone. Every FIFA tournament, including Futsal, Beach Soccer, and the FIFA World Cup, is covered extensively. It also includes 197 national leagues and tournaments statistics on fixtures, lineups, results, and more.
365 Scores
Another major player in the rush of sports applications is 365Scores. It lets you follow your favorite team, sport, or player on your phone and sends you live push notifications when key moments in games occur. The app supports ten sports, featuring cricket, football, basketball, volleyball, and handball, as well as over 2000 competitions, including the Indian Premier League, FIFA World Cup, Wimbledon, and the US Open, among others. This sports app is available in over 20 languages, setting it apart from other sports applications that cater to an English-speaking audience.
Eurosport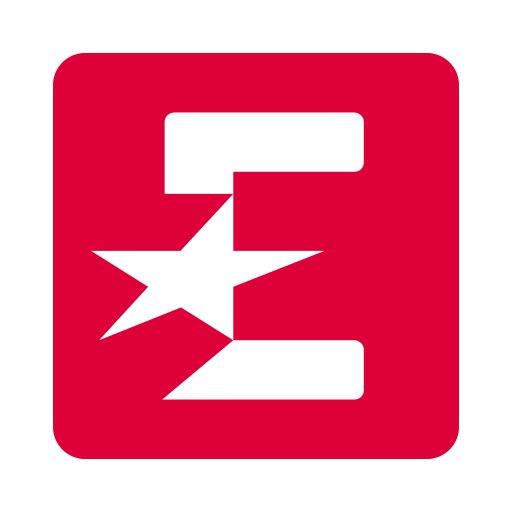 Eurosport is a free sports app that keeps you up to date on what's going on in the world of sports. The app has a user-friendly layout and provides daily accessibility to over 150 sports articles. It offers coverage of all sports like rugby, cycling, basketball, tennis, athletics, boxing, snooker, alpine skiing, and many other sports have material available. You can also sit back and enjoy game replays and video content are available. All major sports have live results and schedules available.
Bleacher Report
Bleacher Reports is a sports news app that helps you follow your favorite teams and athletes. You can keep up with your favorite teams or clubs, as well as tailored stories from all around the internet. With Bleacher Reports, you can get the most up-to-date information in a flash. Keep up with the players and teams you care about by following their schedules, results, and statistics. You can also browse your customizable home screen for the latest sports news and information about your favorite teams.
ICC App
With the ICC App, you'll have access to all of the latest international activity, such as fixtures, ratings, news, videos, and results. You can stay up to date on the most recent and popular cricket news from around the world. For ICC 360, high-quality video clips, features, and bespoke material. It has all ICC tournaments have full tournament sections, all men's and women's bi-lateral matches will have ball-by-ball commentary. All ICC events have unique video and archive material.
GHD Sports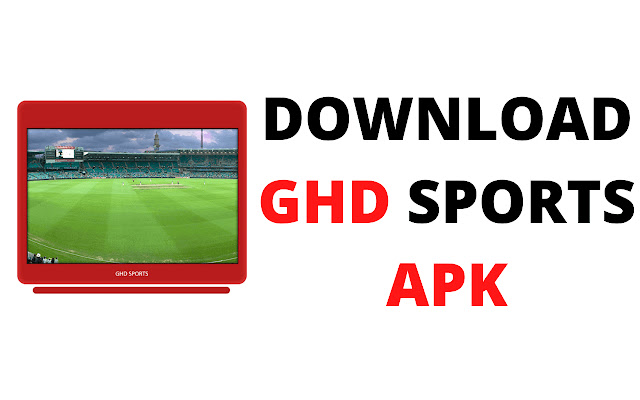 GHD Sports is the destination to go if you're a sports lover seeking a distinctive sports app with all the newest news. Get the most up-to-date information on all of your favourite sports from around the world. This sports app gives information on all cricket, football, as well as other sports leagues. It also broadcasts live Indian news and live stations as well. It covers all of the world's most popular sporting events. GHD Sports live offers cricket, football, basketball, hockey, wrestling, and a variety of other sports are among them. 
Fancode
Fancode, India's leading digital sports platform, offers a highly tailored shopping, content, and community experience. "Fancode," founded by industry veterans, provides integrated online streaming, engaging score updates, in-depth discussion, Fantasy Research Hub (fantasy data & statistics), Updates, and much more. Live Cricket Score Cards, a unique football Match Centre, real-time broadcasting, expert data, the newest sports information, and videos are all available in the app.
 CBS Sports
CBS Sports Fantasy has you covered in fantasy football, basketball, hockey, and baseball. This sport app allows you to organize your fantasy teams, evaluate their progress, and seek professional guidance. Player profiles with forecasts, records, and forthcoming matchup information are available. With the Gametracker, you can keep track of your progress. You can create your draught and maintain your league from anywhere. Also, get the most up-to-date fantasy sports tips from CBS Sports' fantasy gurus.
---
[For more latest updates and stories on Indian sports (and athletes), subscribe to the KreedOn network today-
KreedOn: The Voice of #Indiansport]