Sports is the backbone of the Indian audience. It occupies an important role in the lives of Indians, not just for amusement, but also for the diverse emotions associated with them. Sports also bring friends and family members together. Many entrepreneurs are starting new enterprises, ranging from selling sports gear to offering unique tools. Sports is one of India's most important sectors. India's sports goods sector was estimated to be worth $2 billion in 2013. These businesses offer a variety of services, including online ticket purchasing and high-quality sports and health equipment and materials. Here we bring a complete list of the top 12 sports technology company.
List of top 12 Sports technology companies in India
S.no
Companies 
Founded on
Founders

1.

Dream11

2008

Bhavit Sheth and Harsh Jain

2.

MPL

2018

Sai Srinivas Kiran G and

Shubham Malhotra

3.

Collectabilia 

2010

Anjana Reddy

4.

Sports365 

2011

Chandra Sekhar Reddy and Aashutosh Chaudhari

5.

Paytm First Games

2018

Vijay Shekhar Sharma

6.

SportzVillage 

2003

Jitendra Joshi and Saumil Majmudar

7.

BalleBazzi 

2017

Saurabh Chopra

8.

Rooter 

2016

Piyush Kumar

9.

SportsApp

2018 

Shashank Mishra and Himanshu Nain

10.

Xtremezone

2003

Praveen Krishnaiah and Deepa Praveen

11.

BookMySports 

2015

Sanjeev Sinha

12.

KOOH Sports 

2010

Prabhu Srinivasan and Susir Kumar
Sports technology company: Dream11
Dream 11 is one of India's most famous sports startups, with headquarters in Mumbai. Bhavit Sheth and Harsh Jain created it as an online sports platform. It is an official sponsor of the BCCI's IPL, which allows users to participate in real-time fantasy cricket and football competitions. Initially, it focused on cricket, but in 2014, it expanded to include football competitions. It allows  Fans to create leagues and you can even ask your friends to join them in games. 
Sports technology company: MPL
MPL, established in Bangalore, is one of India's most well-known sports startups. It was established in 2018. MPL, or Mobile Premier League, is an online sports site where people may participate in a variety of sports from various sports categories. Gamers can also participate in eSports gaming contests. People can play in a variety of games, including WCC, Fantasy Sports, Chess, and PUBG Mobile. The MPL app is compatible with both Android and iOS smartphones. 
Sports technology company: Collectabilia
Anjana Reddy established Collectabillia, a sports business in India, in 2010. It is a Bangalore-based online learning portal. After two years of development, the company debuted in the 2012 IPL, partnering with Sachin Tendulkar to auction limited-edition goods to commemorate his historic "100th hundred." The business is centred on an auction site platform for selling products from sports celebrities. Football, cricket, tennis, and other sports are included. Clothes, sporting goods, posters, office supplies, and other products are also available. 
Sports technology company: Sports365
In 2011, Chandra Sekhar Reddy along with Aashutosh Chaudhari created Sports365, a Bangalore-based firm. Through their one-stop platform for users' athletic requirements, both consumers and organizations, the firm is India's first commercial enterprise that caters for the fitness and health sector. They carry a comprehensive range of sports products from renowned global sporting companies, including sports and fitness gear, apparel, and accessories. They also give services to schools and colleges, corporations, organizations, and real estate for functions, infrastructure projects, consultancy, and merchandising.
Paytm First Games
Paytm First Games is a gaming site where you may play for real money. As the name suggests it is the courtesy of a leading E-commerce company, Paytm which is famous for E-commerce, financial services, and an online payment method. The venture was established in 2010 by Paytm CEO and founder, Vijay Shekhar Sharma. The Paytm First Games was, however, founded in 2018. Users can play games and receive cash prizes on a daily basis. Snake War, Ludo, Wheel of Fortune, Panda Stacking & 3 Cards, and other games are available through the gateway. On the mobile platform, the app is available.
SportzVillage
Jitendra Joshi and Saumil Majmudar created SportzVillage, a Bangalore-based sports business, in 2003. It is one of India's oldest sports businesses and the largest supplier of sports administration and instruction to schools and corporations. SportzConsult and EduSports are two of the startup's sponsors, and it provides sports marketing, ticketing, and infrastructure providers. And through its funding, the startup has created an ecosystem of partnerships with federations, media, marketers, and sponsors. SportzVillage focuses on India's growing sports fitness and health markets.
-- Advertisement --
BalleBazzi
BalleBaazi is yet another sports startup based in India that was founded in 2017. It was started in Delhi and is an online fantasy sports platform. It allows users to choose a match and form a team to participate in the game. They are given credit scores based on their performance in the game. Users can provide their account information and withdraw funds at any time. Cricket, basketball, football, and a variety of other sports are available on the site.
Rooter
Rooter is a Delhi-based networking site for sports fans that links individuals who share common sports passions. Piyush Kumar founded the app in 2016. During the live event, it allows players to forecast scores and happenings with their friends.
Each of the startup's users is assigned a passion score, which is determined by an algorithm that monitors the user's online activity and app interaction. Fans can also interact with other aficionados depending on their passion score and geographical location. Their app is available on both Android & IOS platforms. 
SportsApp
Shashank Mishra and Himanshu Nain founded SportsApp in 2018. It is a platform that has been compiled to make connecting with others as simple as possible. They can follow one other, discuss pertinent opinions, receive notifications about forthcoming events, sports employment openings, and apply for sponsorships, among other things. All of the SportsApp team members have played a sport at various levels and have felt the pain that the majority of athletes are currently witnessing. So, the basic goal behind this startup is to bring everybody along so that one can organize this sector and make this country a better athletic nation.
Xtremezone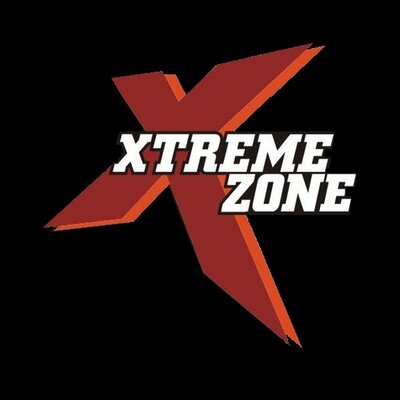 Praveen Krishnaiah and Deepa Praveen created Xtreme Zone, one of India's greatest sports businesses, in 2003. The company's headquarters is located in Bangalore. It is India's largest firm in the sports industry. Xtremezone is mostly concerned with adventure sports. It provides cranes and towers for bungee jumping, all around India, as well as, paintball, BMX biking, zorbing, artificial wall climbing, and other fun activities. The startup's goal is to deliver amazing adventure sports events for young people while also providing them with safe, economical, and high-quality services. It offers professional and adventure lovers outdoor experiences.
BookMySports
Sanjeev Sinha developed BookMySports, a virtual sports platform that serves as a convenient interface between the general public and sporting facilities for key sports like cricket, football, tennis, basketball, and more. In a couple of minutes, users can reserve sports venues or establish their own sports events on the platform. Through their web platform, they hope to increase the capacity utilization of sporting facilities throughout cities by linking sports fans to them. The company offers a diverse set of products that span the full value chain in the sports industry.  Its services are currently available in six Indian cities.
KOOH Sports
KOOH Sports, founded by Prabhu Srinivasan and Susir Kumar in 2010, is one of India's most famous sports startups. The company's headquarters are in Mumbai. It is a global sports startup dedicated to offering sports education, innovation, and training. The main goal of KOOH athletics was to instill sportsmanship in youngsters in order to encourage a healthy lifestyle. It also arranges school-based initiatives to encourage children to participate in sports.
---
[For more latest updates and stories on Indian sports (and athletes), subscribe to the KreedOn network today-
KreedOn: The Voice of #Indiansport]