One of the most engaging things to do on Earth is to play and follow different sports. India with the highest and most passionate number of fans can be a massive instrument for the evolution of any sport. Cricket as we all know is the most played sport in India. From streets to huge stadiums, we can find skilled cricketers across the whole nation. There are so many other sports in India apart from Cricket that are gaining a high amount of traction and participation. In India, many sports lovers play and practice on a daily basis and with regular sports, comes discipline and a fit and active lifestyle. India has a great tradition of sports and in this blog, we will look at the Top 10 sports with the most fans in India.
Top 10 sports with the most fans in India
Table Tennis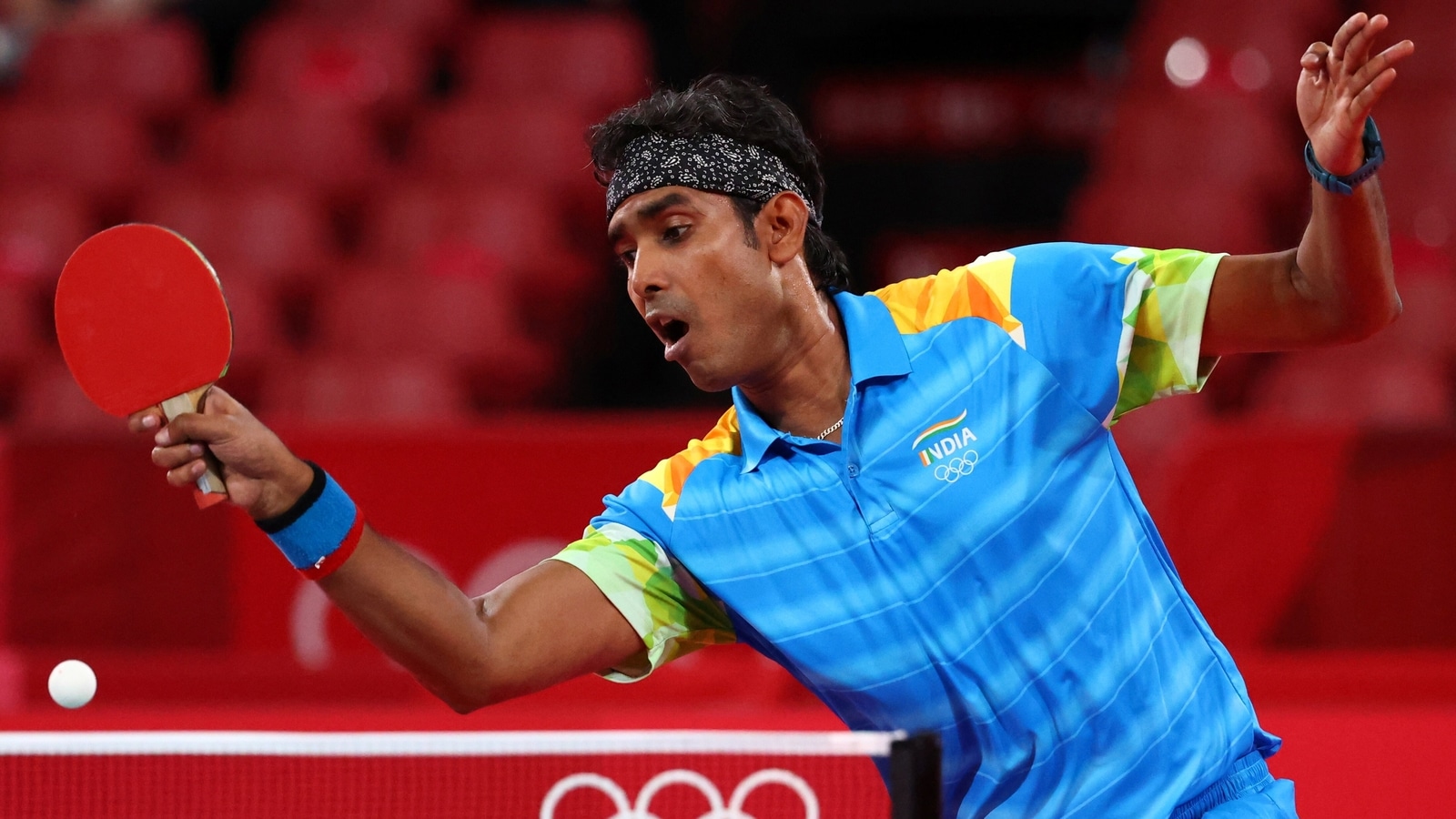 At number 10 we have Table Tennis. This sport is gaining popularity and attention amongst the Indian crowd and majorly because of the top players like Sharath Kamal Achanta, Manika Batra, and many more. These have popularized the sport with their brilliant performances at the Olympics and other international meets. It is a popular indoor recreation sport and in India, it is played and closely followed in states like Tamil Nadu, West Bengal, Maharashtra, and Gujarat.
Hockey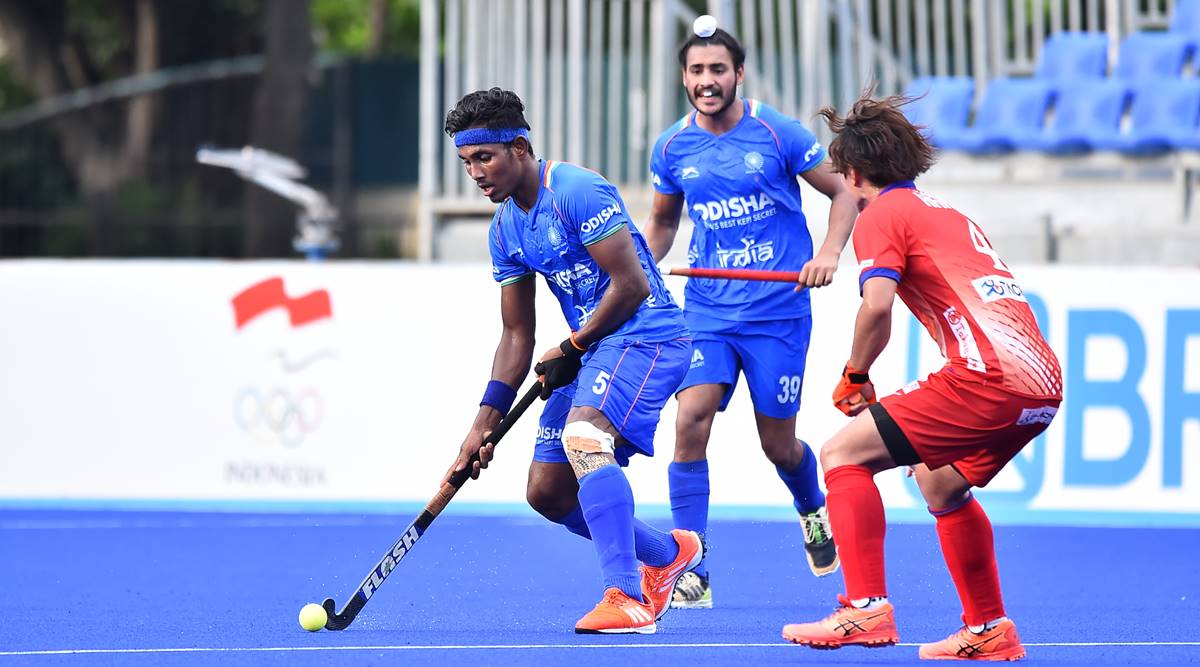 Hockey is one of the very popular sports in India. It also has a huge fan following in India which counts approx. 5.9 million fans. But this sport needs more work in terms of marketing and promotion. The accomplishments achieved by Indian men's and women's hockey teams deserve more recognition. In Tokyo Olympics, the Indian men's team clinched the bronze medal after nearly four decades, and the women's team finished in fourth place. Players like Manpreet Singh, PR Sreejesh, Rani Rampal, Harmanpreet Singh, Vandana Katariya, Savita Punia, and many more have major contributions to popularizing the sport in India.
---
Also Read | Top 10 Most Famous Sports in the World
---
Volleyball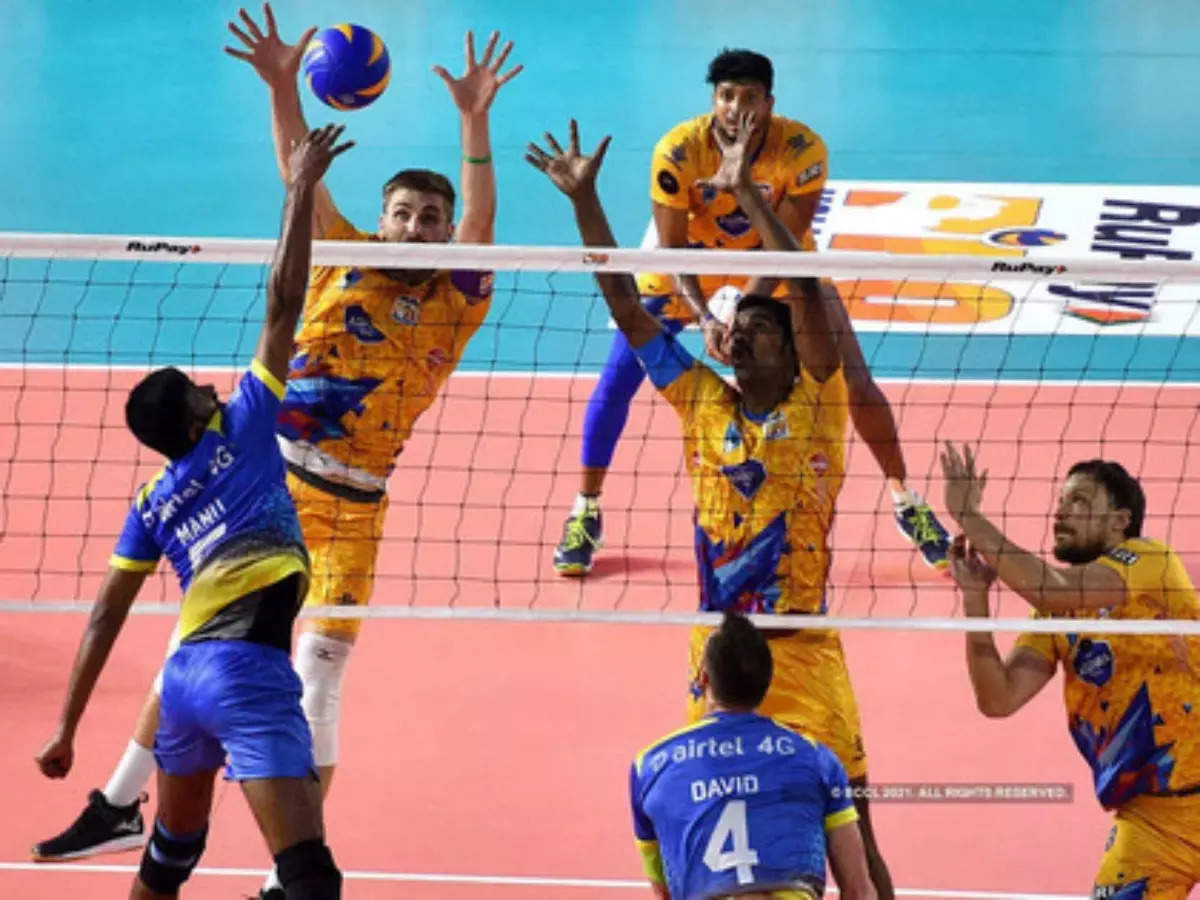 Volleyball is a sport played all over India. This sport is quite interesting and entertaining to watch as it is fast-paced and highly competitive. The Prime Volleyball League, a professional men's indoor volleyball league in India is a major source of viewership that the sport relish. The Volleyball Federation of India is the governing body of volleyball in India and is working diligently and making the sport more accessible to the fans.
Boxing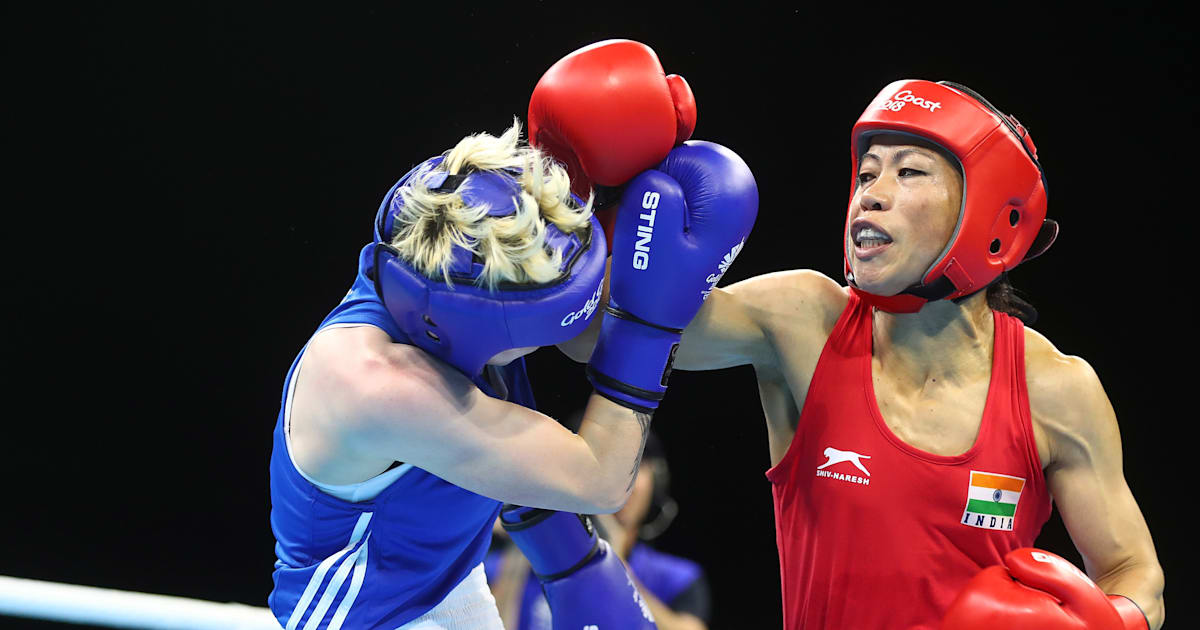 Boxing is one of the most exciting sports and enjoys a huge fanbase in India and all over the world. Whether you love brutal sports or not, this sport brings the raw emotions out of people. India has produced several boxing legends and greats such as Vijender Singh, Dingko Singh, Hawa Singh, and Mary Kom. Lovlina Borgohain, a popular boxer in India won bronze in the 2020 Tokyo Olympics and achievements like this by many boxers have attracted a lot of viewership.
---
Also Read | 20 best tennis rackets to buy in 2022 – Rule the court with these rackets
---
Athletics 
The sport of Athletics includes various events like javelin throw, hurdles, sprinting, shot put, and many more, but the most common are track and field, cross country, road running, and racewalking. The Athletics Federation of India is the apex body and runs and manages athletics in India. The gold-winning moment of Neeraj Chopra in Tokyo is well known. He won the gold medal with a throw of 87.58m in the Tokyo Olympics 2020 and created history by winning India's first-ever athletics gold at the Olympics. Players Like PT Usha, Neeraj Chopra, Milkha Singh, Vikas Gowda, and Anju Bobby have raised the bar in their field with their brilliant performances and skills.
Badminton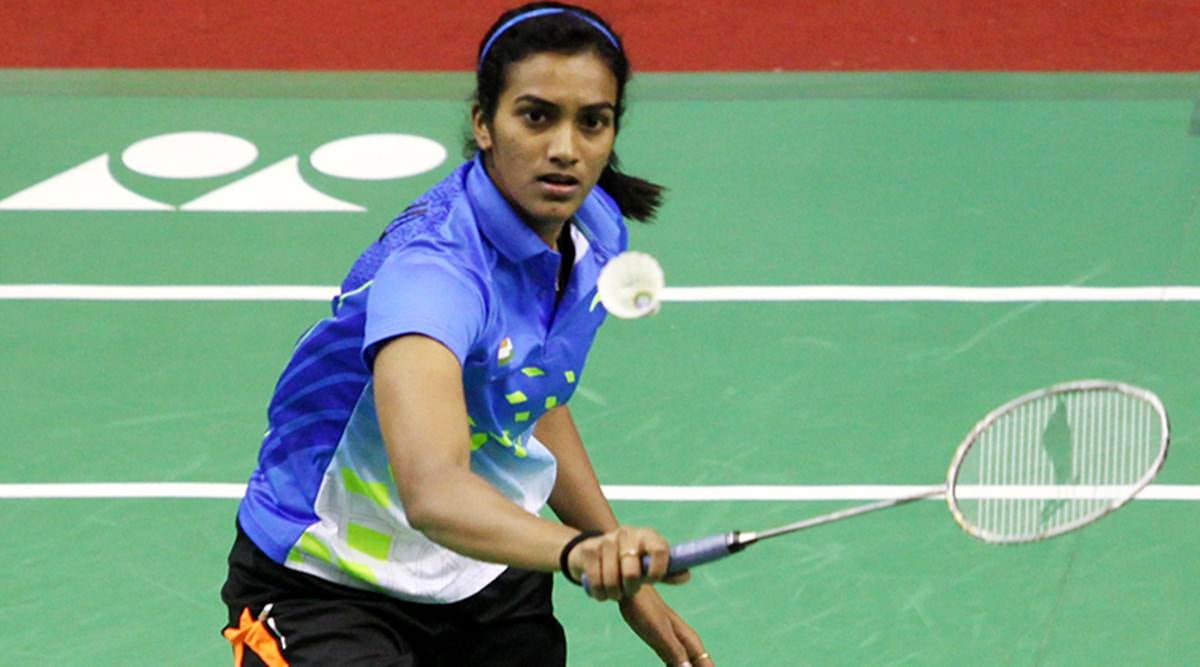 At the top 5, we have Badminton, a sport with few painless rules and is fun to watch. Most Indian love to watch badminton sport and for that follow many leagues and tournaments related to the sport. Though the sport was quite popular in India with Players like Prakash Padukone and Gopichand, but Badminton's popularity reached its zenith when players like Saina Nehwal, PV Sindhu, Kidambi Srikanth, and many more showed their class at international stages. It was a historic moment for India when India won Thomas Cup in 2022 after defeating 14-time champion Indonesia. That event attracted huge Indian fans and a lot of viewership. The notable Indian stars of badminton have contributed much to the sport's popularity all around the world.
-- Advertisement --
---
Also Read | Top 12 Best Autobiographies of Footballers
---
Football
This sport has a huge fan following around the world not just only in India. It is played by a huge number of Indians in almost every state from villages to urban areas. It has a huge fanbase in India as millions of fans in India watch European leagues across TV and OTT platforms. There are also popular football domestic leagues in India like Santosh Trophy, Indian Super League, and I league which promoted the sport in entire India. A lot of Indian Fans support different teams in international and national leagues. Many Indian fans were seen supporting Football teams in Qatar in FIFA WC 2022.
WWE/Wrestling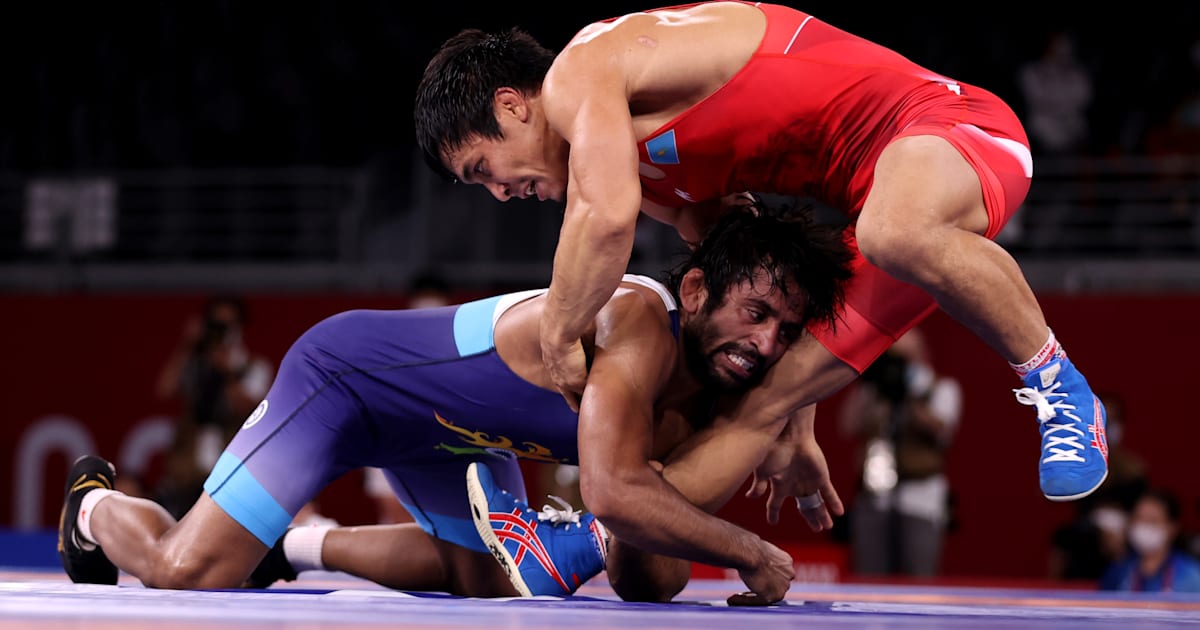 Many Indians follow wrestling and when it comes to WWE, it has a huge fanbase in India. WWE has various wrestlers from multiple backgrounds and ethnicities and in India people follow many international and national WWE stars like John Cena, Roman Reigns, Rinku Rajput, Jinder Mahal, etc.
Keeping aside WWE, wrestling as a sport has a strong base in India, and various notable athletes like Ravi Kumar, Bajrang Punia, Yogeshwar Dutt, and more have achieved the milestone on the global platform and have a huge fan following in India. Over the years, many brilliant Indian male and female wrestlers showed the world what they are capable of by proving themselves with their skills and gathering huge fanbases.
Kabaddi
At number 2 in this list of sports with the most number of fan following in India is Kabaddi. This sport is played across India and has millions of fans. The Pro Kabaddi League, an Indian men's professional Kabaddi league has helped this sport achieve major popularity and proved to be a good platform for talented kabaddi players to showcase their skills and expertise in this sport. The franchise-based competition has attracted a lot of fans through multiple media platforms. Top Kabaddi stars like Naveen Kumar, Pardeep Narwal, Rahul Chaudhari, Pawan Sehrawat, and more have become household names.
Cricket
It is no surprise to see Cricket occupying the number 1 spot amongst the most followed sport in India. It has above 124.2m fans, more than any other sport in India by a considerable margin. In India, cricket isn't just a sport but is considered a religion and people worship this sport. Leagues like Indian Premier League is massively popular in India and across the globe. Famous Sports franchise like Chennai Super Kings, Mumbai Indians, Gujarat Giants, Delhi Daredevils, and many more has a huge fanbase in India. Legends like Sachin Tendulkar, Kapil Dev, Saurav Ganguly, MS Dhoni, etc have taken the sport to new heights. During IPL 2022 finals, which was played between Gujarat Titans and Rajasthan Royals, India created Guinness World Record for the highest attendance at the Narendra Modi Stadium in Gujarat. The match was attended by 101,566 people.
---
Read More | Best Sports Shoes for Men in India
---
For more latest updates and stories on Indian sports (and athletes), subscribe to KreedOn network today – KreedOn: The Voice of #Indiansport