The Rise of India in Test cricket is a truly remarkable journey. The current period in the history of test cricket is undoubtedly the golden era.
India is currently the strongest Test team in the world. In the last two years, India have played 22 Tests and have lost only one, winning 17 and drawing the other four. However, India never began their Test journey this strongly.
Beginning as underdogs, the Indian teams over the years have taken India from underdogs to lions at home and then from lions at home to a team which can perform equally strongly outside home. Let's take a look at the evolution of India in Test cricket over the years.
1930s: Early Years of Rise of India in Test Cricket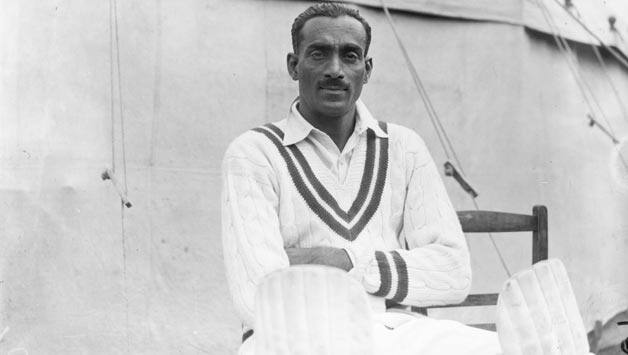 25th June is a date which is synonymous with Indian cricket fans as on this very day, India defeated the mighty West Indies side at Lord's to win the 1983 World Cup. However, another event happened on this very day and on this very venue in 1983.
India played their first ever Test against their British rulers under the captaincy of CK Nayudu. Mohammad Nissar took India's first ever wicket by dismissing the mighty Herbert Sutcliffe. Fifties from skipper Doug Jardine and Les Ames took the hosts to 259. Nissar took 5/93 while skipper Nayudu and Amar Singh took two wickets each.
India scored only 189 in their first innings and England scored declared their second innings at 275/8 giving the visitors a target of 346 to win. However, India were bundled out for 187 with Amar Singh scoring the first ever fifty for India in international cricket.
In India's next Test in December 1933, Lala Amarnath became India's first ever Test centurion, scoring 118 against England at Mumbai. In the following Test at Kolkata, India registered their first draw in Test cricket.
India toured England in 1936 and in the second Test at Manchester, openers Vijay Merchant and Vijay Hazare both notched up centuries, becoming India's first centurions overseas. This was also the first instance in Indian cricket that more than one batsman scored a century in the same innings.
After 1936, India did not play any more matches due to the Second World War.
-- Advertisement --
1940s
India's first post-war Test series was against England in 1946 which they lost 1-0.
In 1947, India played against their first opponent other than England- Australia. The series was held in Australia and the hosts won the 5-match series 4-0. India hosted the mighty West Indies side in 1948. This team comprised the likes of Everton Weekes and Clyde Walcott. In the 5-match series, India managed to draw four of them but lost one.
India had a number of fine cricketers during the 1930s and 1940s like CK Nayudu, Vijay Merchant, Vijay Hazare and Vinoo Mankad but couldn't register a single win.
1950s: First series win and record opening stand
After a wait of nearly 20 years, India finally registered their first Test victory against England at Chennai on February 10, 1952. Some sensational bowling from Vinoo Mankad and Ghulam Ahmed helped India beat England by an innings and 8 runs. Mankad took a spell of 8/55 in the first innings and an additional four wickets in the second innings. This win made India the first team whose first Test win was an innings victory.
A few months later, India won their first ever Test series by beating Pakistan 2-1 in a 5-match Test series at home. This was Pakistan's maiden Test series. India's second Test series win against New Zealand in 1955-56 remains one of their most memorable ones as this series consisted of a couple of historical moments.
In the first Test at Hyderabad, Polly Umrigar became the first Indian to score a double century in Test cricket. He scored 223 from 503 deliveries, hitting 26 boundaries. A number of centuries was scored throughout the series by Umrigar, Vijay Manjrekar, Vinoo Mankad and Pankaj Roy.
The 5th Test at Chennai saw openers Pankaj Roy and Vinoo Mankad adding 413 for the first wicket. Roy scored 173 while Mankad scored 231. This was a record for the highest opening partnership for 52 years before being broken by a 415-run stand between Graeme Smith and Neil McKenzie against Bangladesh in 2008.
India gradually began to evolve as a Test-playing nation during the 1950s under players like Polly Umrigar, Vinoo Mankad, Vijay Manjrekar and Subhash Gupte.
1960s: First overseas series win
Having won their first match and series during the 1950s, India were now looking to register a victory outside home. The 1960s saw many great players representing India. These included the likes of MAK Pataudi, Ajit Wadekar, Chandu Wadekar, Dilip Sardesai and the spin quartet of Bishan Singh Bedi, BS Chandrasekhar, Erapalli Prasanna and Srinivas Venkataraghavan.
Nari Contractor was the Indian skipper during the early 1960s. He led India to a series win against England in 1961-62. However, a few months after this win, Contractor's career came to an abrupt end as he was hit on the back of the skull by a delivery from West Indies pacer Charlie Griffith. A contractor was unconscious for 6 days and his injury required a blood transfusion. Contractor's incident resulted in the introduction of helmets.
Mansoor Ali Khan Pataudi succeeded him as the captain of the Indian team. Pataudi became the youngest captain in the history of Test cricket at 21 years and 77 days, a record which was held for more than four decades until Zimbabwe's Tatenda Taibu broke it in 2004.against Sri Lanka, aged 20 years and 358 days.
Pataudi led India to their first Test victory against Australia in 1964 at Mumbai. While chasing 254 for victory, India was struggling at 122/6. However, a patient 53 by Pataudi and scores of 39 and 30 by Vijay Manjrekar and Chandu Borde saw India win the match by two wickets.
India would not win another Test for nearly three years. In 1968, India toured New Zealand and Pataudi led India to their first ever overseas Test win in the first Test at Dunedin. Some sensational performances by Pataudi, Ajit Wadekar and the spin quartet helped India win the series 3-1, making this their first overseas series win as well.
The 1970s and 1980s: Notable overseas wins
The 1970s saw the emergence of some of India's all-time greats like Sunil Gavaskar and Kapil Dev. In 1971, India registered one of the biggest upsets in Test cricket history by beating the mighty West Indies side in their own backyard.
This West Indies team was led by Gary Sobers and consisted the likes of Clive Lloyd, Rohan Kanhai and Roy Fredericks. India won the five-match series 1-0 by winning the second Test at Port of Spain. This was the debut series for Sunil Gavaskar and he scored 774 runs at an average of 154.80. This remains a record for a batsman in his debut series.
India followed this series with another overseas win, this time against England which comprised the likes of Keith Fletcher, Richard Illingworth, Alan Knott, John Snow and Derek Underwood. The Indian team won the three-match series by winning the final Test at the Oval.
India registered their first win in Australia in 1977 under the captaincy of Bishan Singh Bedi. By the end of the 1970s, India had a pretty strong team at their disposal which consisted of the likes of Sunil Gavaskar, Kapil Dev, Gundappa Viswanath, Mohinder Amarnath, Dilip Vengsarkar, BS Chandrasekhar, Madan Lal and Syed Kirmani.
1980s: Test series win in England

The early and mid-1980s saw the entry of the likes of Ravi Shastri, Kris Srikkanth, Navjot Singh Sidhu and Mohammad Azharuddin. Sunil Gavaskar led the Indian Test team during the early 80s and most of the mid-80s. He adopted a very defensive approach to his captaincy which saw India draw a lot of Tests but win only a few.
However, Gavaskar led India to a series win in England in 1986. By this time, Gavaskar had become the highest run-getter in Test cricket and Kapil Dev established himself as one of the world's best all-rounders. Kapil Dev had already made a name for himself by leading India to victory at the 1983 World Cup.
The late 1980s witnessed the debuts of Sanjay Manjrekar and Sachin Tendulkar.
1990s: The Fab Four takes over
The early and mid-90s saw Sachin Tendulkar establishing himself as the best batsman in the world while Anil Kumble established himself as one of the most lethal spinners in the sport. The mid-90s saw the debuts of Rahul Dravid, Sourav Ganguly, Venkatesh Prasad and Nayan Mongia, thus pushing the rise of India in test cricket to another level.
India now became a team to be wary of with the likes of Sachin Tendulkar, Rahul Dravid and Sourav Ganguly spearheading the batting along with the ageing Azharuddin. In the bowling department, Anil Kumble, Venkatesh Prasad and Javagal Srinath were blowing away the opposition batsmen.
Soon, VVS Laxman also came in the team and India began to produce stunning performances in Tests. The Indian team registered a memorable series win against Australia in 1998. During this series, Tendulkar effortlessly dominated the likes of Shane Warne and Glenn McGrath. Tendulkar became the captain of the Indian team in 1996 but his captaincy was not at the same level as his batting and Azharuddin took over as the captain. The late 90s saw the debuts of Harbhajan Singh and Ajit Agarkar.
In 1999, Anil Kumble scripted history at Delhi. He became the first Indian to take all Test wickets in an innings, doing so against Pakistan. By the end of the 1990s, Tendulkar, Kumble, Ganguly and Dravid were dubbed as India's Fab Four.
The early and mid 2000s: Better performances overseas under Sourav Ganguly
The rise of India in test cricket in early 2000's saw the debuts of the likes of Zaheer Khan and Ashish Nehra. They added flair to the Indian pace attack along with Ajit Agarkar. Indian cricket was marred by the 2000 spot-fixing scandal where Mohammad Azharuddin and Ajay Jadeja were given life bans. At this time, Sourav Ganguly became the captain and began to instil youth in the Indian team.
The 2001 Border-Gavaskar Trophy saw a young Indian side taking on the mighty Aussies. The Australian side was enjoying a 15-match winning streak at the time. Their win in the first Test at Mumbai made it 16. In the second Test at Kolkata, Harbhajan Singh became the first Indian bowler to take a hat-trick in Test cricket. However, India fell 274 runs short in their first innings and Steve Waugh enforced the follow-on.
VVS Laxman's 281 and Rahul Dravid's 180 put India in a commanding position. Some brilliant bowling by Harbhajan Singh and Sachin Tendulkar saw India beat Australia by 171 runs. They won the third Test and won the series 2-1 which is probably their most memorable home series win.
India continued to impress in Test cricket under the tutelage of John Wright. They won matches in England, Australia and Pakistan within the next couple of years. Virender Sehwag became the first triple centurion for India in Test cricket in 2004 against Pakistan at Multan. Greg Chappell's appointment as coach saw changes in the team with Sourav Ganguly being dropped before scripting a fantastic comeback. New names like Sreesanth and RP Singh entered the Indian team. In 2006, India won their first Test in South Africa.
Late 2000s: The Rise of India in Test Cricket after Retirement of veterans followed by No.1 ranking
Rahul Dravid led India to their first Test series win in England since 1986 in 2007. In 2008, Anil Kumble and Sourav Ganguly retired following India's 2-0 series win against Australia. Meanwhile, Sachin Tendulkar surpassed Brian Lara as the highest run-scorer in Tests.
Following Kumble's retirement, MS Dhoni replaced him as the skipper. 6th December, 2009 is one of the biggest dates in India's Test cricket history. On this day, India became the top ranked Test team by defeating Sri Lanka at the Brabourne Stadium in Mumbai.
2010s: Mixed performances followed by domination in Tests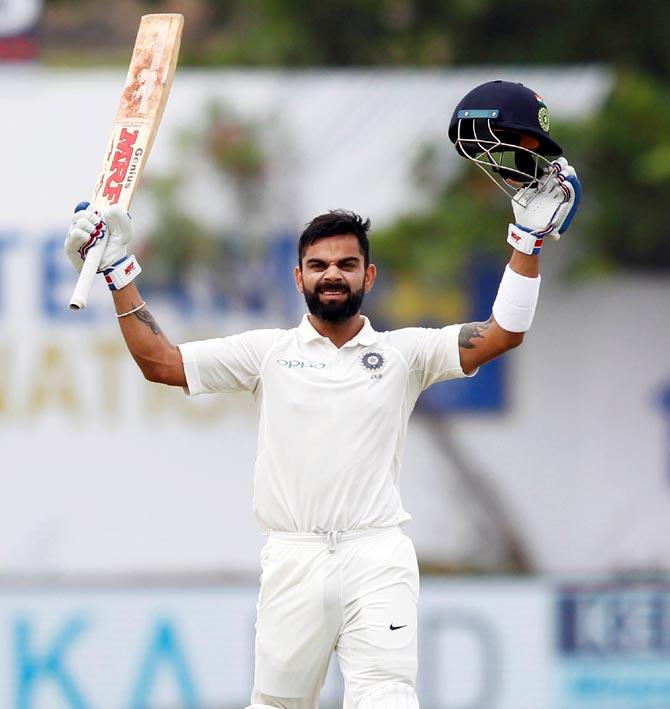 The rise on India in test cricket un der MS Dhoni had some memorable results in 2010.The most memorable of these is probably their 2-0 whitewash of Australia in the Border Gavaskar Trophy. The first Test at Mohali saw India edge out Australia by two wickets thanks to VVS Laxman's 73.
The 2011-12 season was a forgetful one for India in Tests as they faced 4-0 whitewashes in England and Australia. The former defeat resulted them in losing their No.1 Test ranking to England. Following India's 4-0 whitewash against Australia, stalwarts Rahul Dravid and VVS Laxman called quits on their international career.
The 2012-13 season saw the axing of senior players like Virender Sehwag, Gautam Gambhir, Zaheer Khan and Harbhajan Singh. India's performances would now depend on youngsters like Virat Kohli, Ravindra Jadeja, Ravichandran Ashwin and Cheteshwar Pujara.
Following a disappointing home series defeat to England, India thrashed Australia 4-0 at home in 2013. During this series, Shikhar Dhawan, Murali Vijay, Ajinkya Rahane and Cheteshwar Pujara cemented their spot in the Indian team. 14th November, 2013 marked the end of the illustrious career of Sachin Tendulkar against West Indies at Mumbai. In 2014, India were once again beaten in England (3-1) and Australia (2-0).
Following the Australia Tour, Dhoni retired from Tests which made Virat Kohli the skipper of the Indian team. Under Virat Kohli, India has been nearly invincible. The additions of KL Rahul, Hardik Pandya and Kuldeep Yadav has fortified the Test team. India have a home series coming up against Sri Lanka which begins tomorrow. However, their real test will be when they tour South Africa in January. This series will check the capability of the current Indian team in foreign conditions as this team is yet to be tested in foreign conditions.