Ripal Patel is an Indian Cricketer, who plays for Gujarat at the Domestic level. Ripal is a right-handed middle-order batsman. He can also bowl for the team as a Right-arm medium pace bowler.
The hard-hitting Gujarat batsman has been passionate about cricket since a very early age. According to Patel himself, he is a big fan of the Australian batsman Steve Smith.
About Ripal Patel
Details
Full Name
Age
Gender
Sport Category
Date of Birth
Hometown
Height
Weight
Coach
Networth
Spouse
ODI Debut
Test Debut
T 20 Debut
Batting Style
Bowling Style
Teams Played for
IPL Debut
vs Chennai Super Kings at Dubai International Cricket Stadium, Oct 04, 2021
Early Life
Ripal Patel was born in the small town Nadiad in Gujarat. From a very early age, Ripal knew that he wanted to be a professional cricketer when he grew up. 
Patel received full support from his parents and family as he proceeded to chase his dream. 
Ripal started by playing tennis ball cricket in the beginning. Later, Ripal joined a cricket academy. The academy was situated in Kheda District, Gujarat.
Despite the lack of proper infrastructure in his town, Ripal Patel managed to improve his game considerably.
Ripal Patel's coach Vishwajeet Solanki had also coached Indian Spinner, Axar Patel. According to Ripal Patel, Axar helped him a lot in improving his game.
Domestic Career
On 24th September 2019, Ripal made his List-A debut for Gujarat. He played his first match in the 2019-20 Vijay Hazare Trophy. In his first-ever match, Ripal managed to score only nine runs.
Less than two months later, on 11 November 2019, Ripal made his T20 debut. The debut match came in the 2019-20 Syed Mushtaq Ali Trophy.
-- Advertisement --
Having played 11 T20 matches, Ripal Patel had scored 191 T20 runs with an average of 31.83. His strike rate had been 190, and his highest score had been 41.
He had not been able to score a single half-century during that interval. But, the way he has scored those runs has surely impressed many. 
The highlight of his Syed Mushtaq stint had been an innings against Chhattisgarh. Ripal had played an impressive but short inning of 30 runs in that match. It was this innings that had brought him into the limelight.
Ripal Patel IPL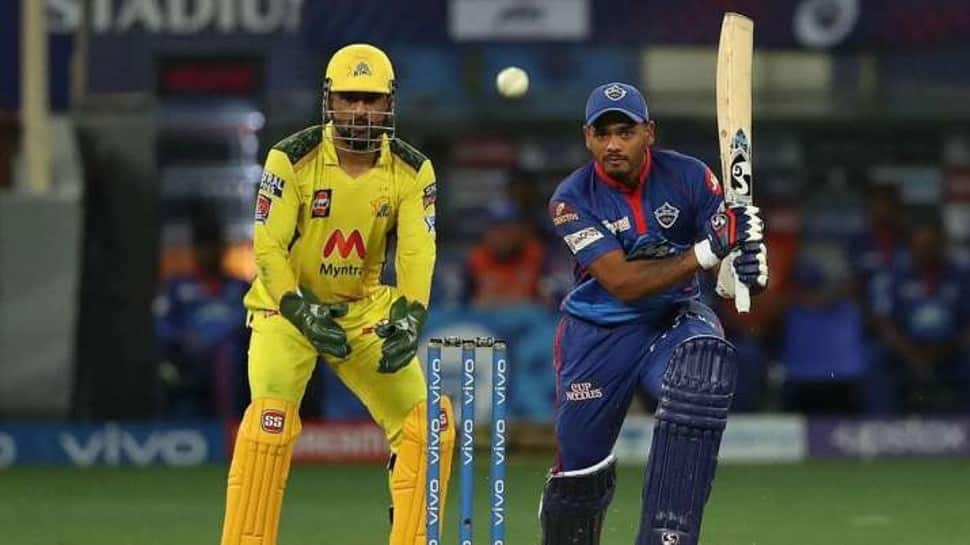 It took Ripal quite sometime before he got selected for the IPL. He was not selected in the 2020 IPL auction. 
A major reason due to his non-selection was his poor domestic performance the previous year. He had tried to get selected for Rajasthan Royals too. But that too didn't turn out great for him.
However, things changed after an impressive 2020 Syed Mushtaq Trophy. He was selected by Delhi Capitals for the 2021 IPL. He was bought for a fair price of 20 lakhs INR by the franchise.
Ripal made his Indian Premier League (IPL) debut on 4th October 2021. He played his first match against the Chennai Super Kings (CSK). It was the 50th match of the season.
Ripal Patel Stats
Ripal Patel Batting Stats
| | | | | | | |
| --- | --- | --- | --- | --- | --- | --- |
| Format | Matches | Runs | Average | Century | Half-Century | Best Score |
| List- A | 14 | 185 | 14.23 | 0 | 0 | 35 |
| T20 | 19 | 299 | 29.90 | 0 | 0 | 41* |
| IPL | 2 | 25 | 25.00 | 0 | 0 | 18 |
Ripal Patel FAQ'S
Ripal Patel was bought for Rs 20 lakhs for 2021 IPL. He was bought by Delhi Capitals.
Ripal has a couple of tattoos. He has a black band and a tribal tattoo on his left and right forearm respectively.  He has another 'R' tattoo on his right forearm.
Ripal Patel Social Media
Instagram
View this post on Instagram
View this post on Instagram
View this post on Instagram
---
[For more latest updates and stories on Indian sports (and athletes), subscribe to the KreedOn network today – KreedOn: The Voice of #Indiansport]