Dependency of sports & fans 
Every brand that sponsors a sport put in a lot of effort to get fans' enthusiasm for their favorite sport, including the sponsoring brand. A good deal is made when a sponsorship includes a variety of activation opportunities, the enticing pull of live events, opportunities for business-to-business hospitality, and global reach. It's even more fun to be a sports fan and, of course, a sports sponsor now that physical and digital sports have merged, and hyper-reality experiences are becoming increasingly popular. Brands that support sports have their sights set on fans, both in the real world and the virtual world, just as marketers are inextricably focused on consumers and their ever-evolving requirements. Thereby, technology is only a tool for achieving this goal if sports fans are more spontaneous, conscientious, and adventurous. As a result, brands that want to dominate their mind space must create avenues for their passion and purpose. Computerized land for sports implies more space for sponsorships and support, yet in addition crypto-driven economies and exchanging stages for NFTs.
Expanding fan base: Interplay of mind & technology
A market consolidation involving NFT collectibles, crypto, ticketing, betting, OTT, and fantasy players seems almost certain given that the metaverse is predicted to be a trillion-dollar industry annually. Fan-based packages offer, and experiences will increasingly be combined for attracting and involving more fans. In India, for instance, almost everyone enjoys watching the IPL on Hotstar while simultaneously creating a tactical team on Dream11 and trying their luck. This may be a good time to combine OTT viewing with fantasy leagues, link it to special ticketing offers, create NFTs, and create a bespoke experience for devoted fans. That seems like it could turn out quite interestingly. 
In many countries, when games like NFL, NBA, Soccer games, and cricket happens, the stadiums are filled with huge crowd of fans and that shows the game is popular in that particular region.
Publicly announced sponsorship deals for competitive esports have increased from just over 450 in 2016 to over 2000 in 2021, demonstrating the growing popularity of these events. It is a great way to reach a somewhat elusive audience because it has a fan population of 18-34 years old, with nearly 30% women and 70% men. Brands that show support for their preferred esports league or player are more likely to be rewarded by digital natives with wealthy, passionate young people. The chance is everywhere, in F1, tennis, football, and basketball. 
---
Also Read | Sports business, goods & the Indian E. commerce industry 
---
Fan & fandom through a keyhole 
What exactly is fandom? To follow a lot of sports, to see games through the eyes of many people, to learn, to be involved, to feel, and to ride life's curves through sports?
Today when we watch cricket, we no longer have to learn the fielding positions, mid-wickets, covers, long legs, and sweepers out of sheer compulsion, as we did with All India Radio's primitive method of spectatorship. In contrast to Sanjaya- Dhritarashtra, a fan's current reality includes "ameliorated and virtual reality." It is no big surprise, as fans, we can indulge in novel choices, allow sports to excite us while simultaneously stimulating our right brain and analytical faculties, allow sports to tickle our various senses, and devour sports with novelty.
Committed Fans & Sports
To avoid becoming a limited seeker among all of the sport's possible outcomes, a devoted fan engages with the game in a variety of ways. Today a committed fan watches the IPL or any other sports tournament for its game and magnificence, yet additionally for the special chance to apply insightful abilities. Fans compute numbers, resort to building numerical models, and stay super aggressive. According to a report by AC Nielsen and the Indian Federation of Sports Gaming (IFSG), there would be more than 100 million fantasy sports players in India by the year 2020.
Sports enthusiasm has reached a new zenith today thanks to ball-by-ball commentary, a slew of cable TV channels, sophisticated technology-driven coverage, and enormous spending power. 
-- Advertisement --
Limitless interpretations-limitless joy 
With or without this progress, the wealth of openness to numerous occasions, arrangements, and kinds has made the games nut's life loaded with colors. Through the parallels and crossovers, as well as the soft and hard skills, an intellectual fan finds nourishment, thrill, and illumination across events.
An avid fan knows that a cricketer can catch a ball in the air even if it is on the wrong side of the rope or line, but a footballer would give up a throw, a goal kick, or even a goal in the same situation. A fan will, without a shadow of a doubt, acknowledge such technical distinctions without making heavy weather. On-the-line is "Out" for a batsman who lives on the edge, but it is "In" for a bowler who is in his delivery stride and for a tennis player who returns a ball. The sincere fan, who is familiar with the ins and outs of the sport, nods in agreement when such "In" and "Out" debates are shown on the big screen. 
---
Also Read | Top 20 best sports apps in India | Experience Sports Like Never Before
---
True Fans & Their Ability to Read Games
A passerby might get scared when "Reviews" are taken by the players in one game but not by the adjudicators in the other, but a true fan doesn't care. Those are the fans who are always looking for new information, like how to tell the difference between VARs and DRSs, what the game's line rules are, and how to follow the rules. The passionate fan's gimlet eye catches the "hard" technical aspects of a sport. Attention to detail and the quality of interpretation are what differentiate the bystander from a passionate observer. It is not necessary or unnecessary for a devoted sports fan to switch allegiance when the football World Cup occurs every four years. For a fan who resides in the rarefied plane of sport, what may appear to the general public to be pointless fanfare may bring "Eureka" moments. A game can be accurately analyzed by an analytical fan based solely on its bag of numbers, even though aesthetics cannot be satisfied in the same way. 
Evolution in the relationship between sports & fans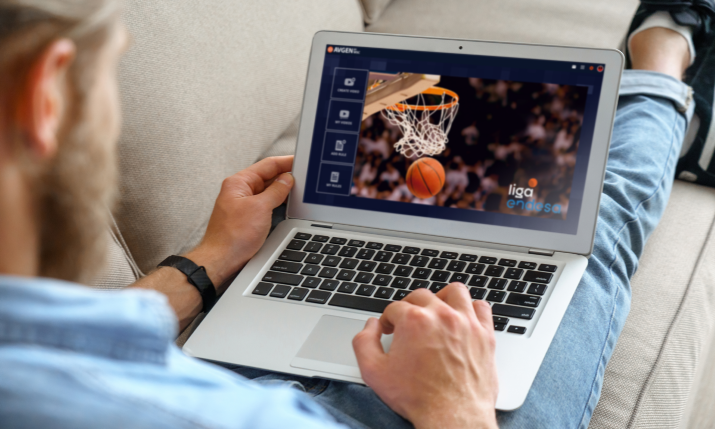 The way we watch sports now has changed a lot. There was a time when watching sports meant watching the crucial cricket match with the remote in hand—and God help anyone who tried to switch channels to watch something else! It was all about the timings of the match, getting the right cable reception and connection, signing up for the right TV channel, and making sure no one else got to watch your match on the TV. The situation has evolved now in the way we watch sports have also changed as a result of technology. We are addicted to watching television and have become streaming addicts because we are so glued to our TVs. Since we now have access to every game, no match can be missed! Although intermittent internet speeds occasionally hinder play, the freedom to access the game from any location at any time is exhilarating most of the time. The mobile phone has revolutionized sports thanks to faster internet connections and cheaper data. Fans can now consume whatever they want, whenever they want, and wherever they want. This is unprecedented. 
---
Read More | Elevar Sports: The OnePlus of Sneakers
---
For more latest updates and stories on Indian sports (and athletes), subscribe to KreedOn network today – KreedOn: The Voice of #Indiansport