Football is a popular sport and has a worldwide audience. Along with football, footballers have also garnered a lot of attention and have a massive fan following across the world. Footballers are admired across the world because of their performance in the games. However, a footballer's charm is an added element that makes them a fan favorite. Most footballers are immensely popular on social media and have a huge number of female fans. In this blog, you can explore the charm of the most handsome footballers in the world.
List of Top 10 Most Handsome Footballers of the World (2023)
| | |
| --- | --- |
| S. No.  | Footballers |
| 1. | David Beckham |
| 2. | Olivier Giroud |
| 3. | Cristiano Ronaldo |
| 4. | Neymar Junior |
| 5. | Paulo Dybala |
| 6. | Ricardo Kaka |
| 7. | Lionel Messi |
| 8. | Antoine Griezmann |
| 9. | James Rodriguez |
| 10. | Kevin de Bruyne |
Kevin de Bruyne
De Bruyne's unique qualities make him appealing. He is not very interested in modeling or serving as an ambassador for companies. De Bruyne plays for Manchester City in the Premier League as a professional football player. Kevin de Bruyne is considered to be one of the top midfielders in the entire world. 
James Rodríguez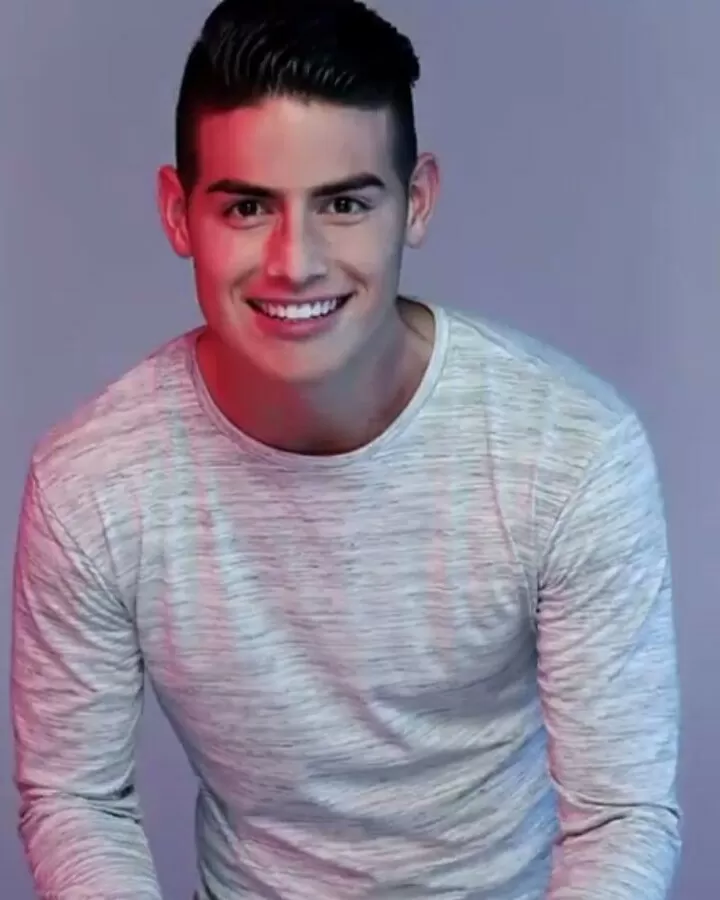 James David Rodríguez Rubio is a Colombian professional footballer. He plays as an attacking midfielder or a winger for Super League Greece club Olympiacos and the Colombia team. James Rodriguez was voted the world's sexiest man in 2014 by a Spanish magazine, People En Español.
---
Also Read | Top 10 biggest transfers in football history
---
Antoine Griezmann
Antoine has a pleasing appearance and is an eye candy due to his frequent changes in hairstyles. Griezmann enjoys fashion, style, and modeling. He was featured in various periodicals, perfume advertisements, and advertisements for apparel companies. The "Little Prince" is another name for the French footballer. 
Lionel Messi
Argentina's Lionel Messi comes in seventh place on the list. The seven-time Ballon d'Or winner has a pleasing appearance and an innocent smile. Messi slays every outfit and is regarded as one of the world's most attractive football players. He is also one of the all-time greatest players in football. He was one of the most-paid footballers in the league before joining PSG. 
Ricardo Kaka 
Kaka is a handsome footballer with great looks and a charming smile which he uses to his advantage by starring as the face of several global brands, including Giorgio Armani, Adidas, and EA Sports. The former Real Madrid man has dark brown eyes that mesmerize everyone. His cleanly-shaven face gives him a boyish charm. 
---
Also Read | Top 10 Best Women Footballers In The World
-- Advertisement --
---
Paulo Dybala
Paulo Dybala comes on No 5 in the list and is a mind-blowing, dashing, and stylish footballer. His good-looking appearance is to die for. 
Undoubtedly, Paulo Dybala has an alluring smile that tempts everyone around him. Paulo was called La Joya, which is Spanish for "The Jewel". He played for Juventus and garnered numerous accolades.
Neymar Junior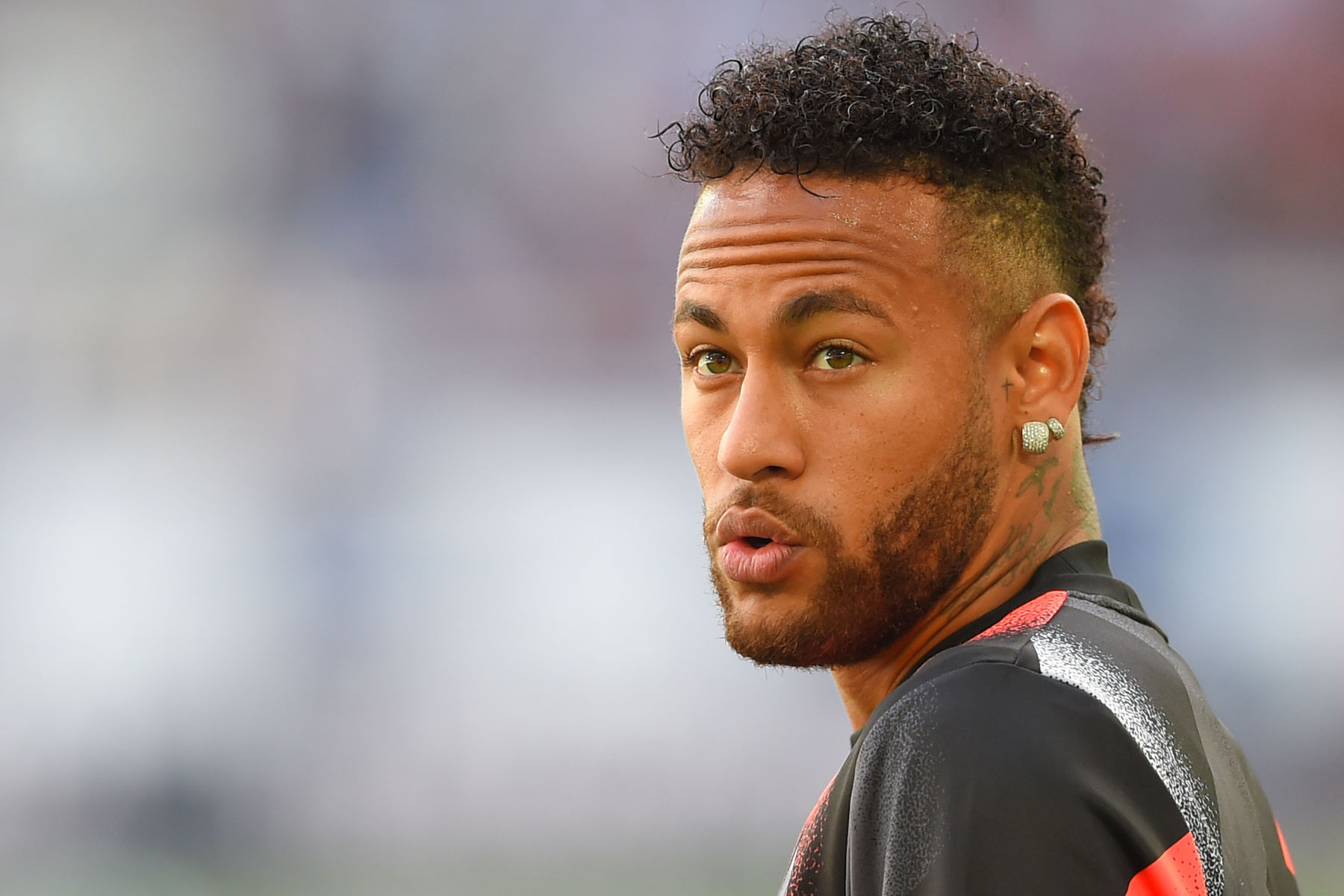 The fourth name on the list is Neymar Junior. The Brazilian professional football player is one of the top players in the world and is popular for his on-field gesture. Neymar has stunning features that make him one of the world's hottest men. His mischievous smile and tempting eyes are capable of stealing hearts. Neymar, at present, is a football player for PSG.
Cristiano Ronaldo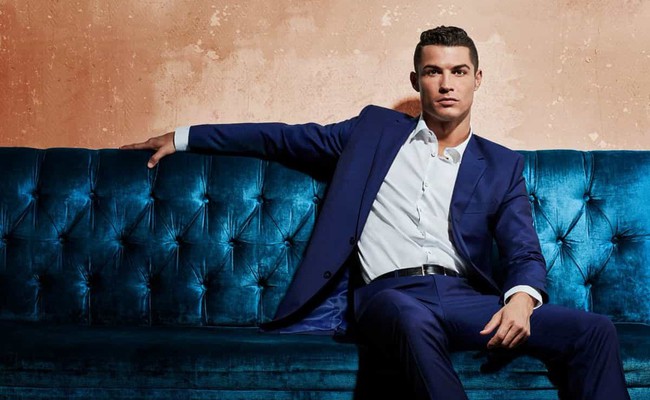 The 37-year-old Portuguese comes in the third spot on our list of the most handsome footballers. Ronaldo has dominated the world of football. The handsome Ronaldo's age does not prevent him from looking eye-pleasing and appealing to women. 
Ronaldo's hazel-colored eyes have stolen hearts. His magazine appearances and appearances while endorsing designer products are breathtaking. Ronaldo's physical and muscular appearance makes him more appealing. Cristiano Ronaldo will always rank among the world's most attractive football players.
---
Read More | Why is 70% of world football made in Pakistan?
---
Olivier Giroud
Olivier Jonathan Giroud is a striker for Serie A team AC Milan. Olivier's stamina, bravery, and shooting prowess is well known. He is considered one of the most highly-rated forwards in the world.
He is one of the world's most appealing and handsome footballers. Due to his charming appearance and endearing nature, the handsome football star is an incredible fan favorite. He is among the most handsome football players. His blazing blue eyes are mesmerizing.
David Beckham
The most handsome footballer in the world is David Beckham. He was a former professional football player for Inter Miami of Major League Soccer and is currently the club's president and co-owner. David was popular for his precise long-distance passes and crosses. This handsome hunk's charms will steal your heart. From hairstyle to tattoo, David Beckham slays it all!
David excelled at scoring from the penalty spot and delivered breathtaking free kicks with a perfect bend. David Beckham is one of the most gifted and renowned midfielders of his period. He is also considered one of the greatest set-piece experts in history. David Beckham retired long back but is still among the most handsome players. Beckham was featured on the list of the sexiest football players of 2018 due to his continued participation in football-related activities. 
---
Read More | Top 10 Best Fitness Bands to track your daily fitness goals & get in shape today
---
For more latest updates and stories on Indian sports (and athletes), subscribe to KreedOn network today – KreedOn: The Voice of #Indiansport