In the August of 2017, a team of 21 Indian athletes participated in the World Dwarf Games. And they did not return empty-handed. These athletes won a total of 36 medals, which included 14 gold medals. In an event featuring about 400 athletes from 24 countries, these little Indian athletes made sure that the Indian flag stays up high.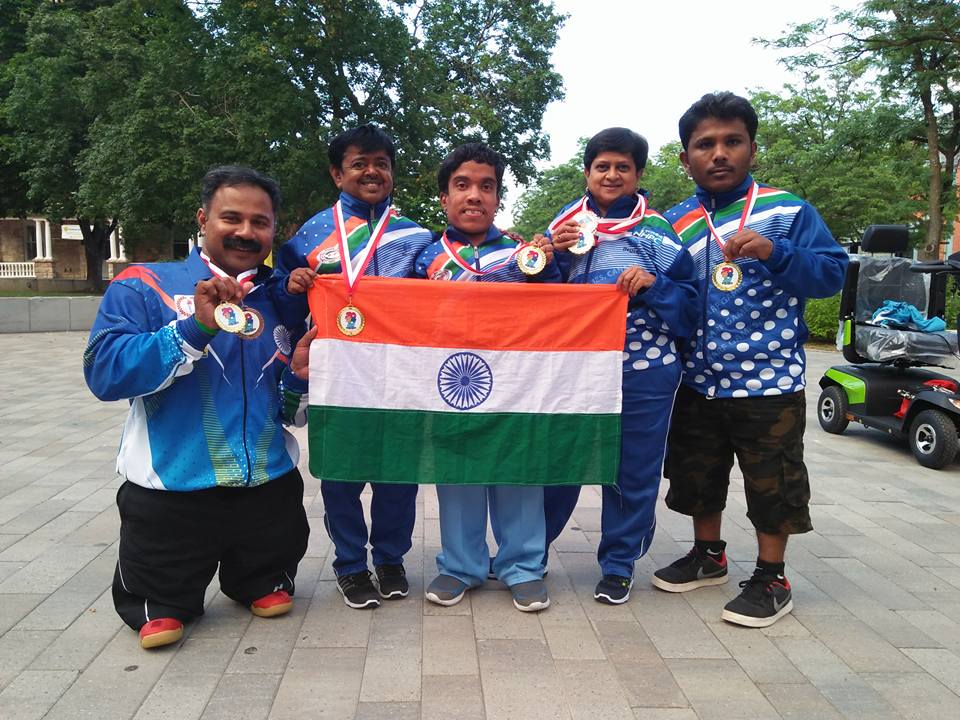 At the Independence Day flag hoisting ceremony at the Indian consulate in Toronto, these athletes were called on stage and felicitated for their achievement. The athletes were thrilled at the opportunity and could not hide their excitement and happiness. But back home, they have a totally different story.
Let us take an example of Prakash Magadheera. Aged 29, he participated in the 2017 Dwarf Games and won a gold medal in the Boccia event and a bronze in Discus Throw. Not only that, but he has also represented India in the 2009 and 2013 World Dwarf Games and won medals in each of the tournaments.
The story of M Prakash
Born in a small town of Kelamangalam in Tamil Nadu, Prakash took up sports in around 2008. He participates in different sports like discus throw, shot put, weightlifting, badminton and running. Having won his first major laurels at the 2008 Chennai Ryla International Games, Prakash has never looked back.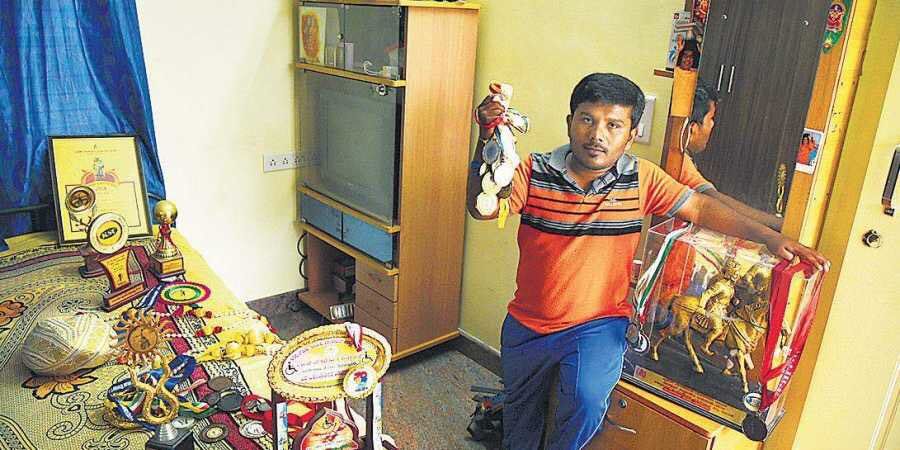 However, the story is not all green. Prakash has been fighting to look for a job. Many of the athletes, including Prakash, had to take personal loans to finance their journey to various tournaments as there is no support or even recognition for the government.
Prakash says, "I wish there is more cooperation from them. Because we have put in great effort for this but the result in terms of appreciation and support is minimal. The government does show us the support (in tweets) but the actual work does not seem to happen"
His family consists of three sisters, one brother and his father. For the 2017 World Dwarf Games, Prakash took a loan of Rs 2,50,000. His sister also had to mortgage her jewellery to fund his visit to the games, which are also known as the 'Olympics of little people'.
However, the contingent got a slight help from various organizations with Indian roots when they travelled to Canada. Prakash added, "It was no less than a miracle, the Telugu Alliances of Canada (TACA) and Kannada Sangha came forward to support and help us financially."
What's next for M Prakash?
Focused to participate in the 2020 Tokyo Paralympics, Prakash does not have a coach. While speaking to KreedOn, he said, "I don't even have a coach. I practice discus throw three times a week and other times I am going out looking for a job." This is not just a story of Prakash, but also other dwarf athletes, who are struggling to make their ends meet.
-- Advertisement --
While other sportspersons are getting money aid and support from the government, Prakash feels that the rules should be the same for all the athletes. He says, "We aren't valued enough just because we are short. I was interested in sports, especially cricket since I was in school. For us, playing is a big deal. We should also get some benefit and support. We are also human."