If batting evolved after T20 cricket, then IPL transformed it to a new dimension. When top-quality batsmen meet world-class bowlers, cricket goes beyond its conventions to seek new strategies and manoeuvers, because it has always been a game of pure wit and grit. Although all domains of the game got creatively remodeled, nothing changed like batting style. In terms of bats, posture, shots, style and mentality, modern-day batsmen are much more skilled to score runs quickly and innovatively. Every batsman today wants to prove their talent at the IPL, not only because of the money but the exposure and recognition. However, it's not everyone's cup of tea. Stars who had amazing international careers and outings at several other T20 leagues turned out to be a disaster in IPL. And then there are some players who had no impressive cricketing background but shined in IPL to become great figures in contemporary cricket. This is our ranking of Top 10 IPL best batsman.
Full list of IPL best batsman
Sl.no

 

Name

 

Matches

 

Runs

 

Average

 

SR

 

1

 

David Warner

 

150

 

5449

 

41.59

 

139.96

 

2

 

Virat Kohli

 

202

 

6185

 

37.94

 

130.32

 

3

 

AB de Villiers

 

179

 

5079

 

39.99

 

152.24

 

4

 

Suresh Raina

 

203

 

5523

 

32.87

 

136.91

 

5

 

Chris Gayle

 

141

 

4964

 

40.03

 

149.11

 

6

 

Rohit Sharma

 

209

 

5556

 

31.56

 

152.24

 

7

 

MS Dhoni

 

214

 

4684

 

39.69

 

136.36

 

8

 

Kieron Pollard

 

174

 

3234

 

30.22

 

150.13

 

9

 

Gautam Gambhir

 

154

 

4217

 

31.23

 

123.88

 

10

 

Shane Watson

 

145

 

3874

 

30.99

 

137.91

 
IPL no 1 batsman: Shane Watson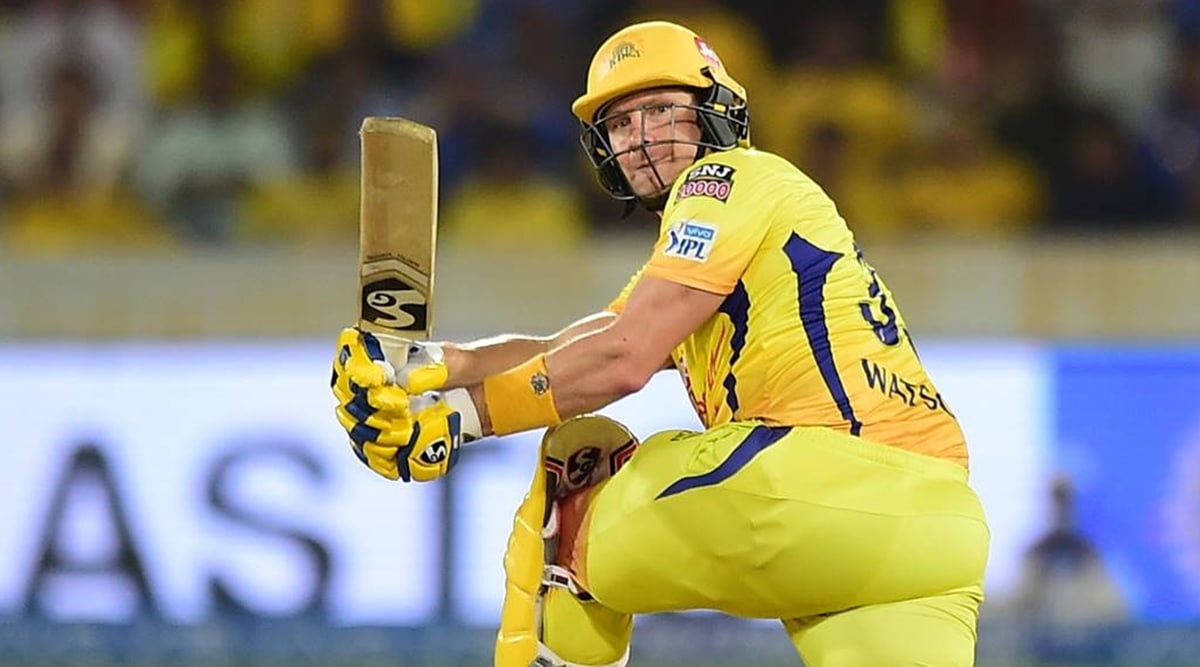 Shane Watson is one of those few Australian cricketers who had a long IPL career. Began for Rajasthan Royals in the inaugural IPL season in 2008, Watson was the cynosure of the franchise which won the title under the captaincy of Shane Warne. He stayed loyal to the franchise till 2015 when RR was banned for 2-years. His next move to RCB wasn't an appealing one. After a couple of disappointing seasons, Watson was bought by CSK in 2018 and the world saw Shane Watson at his very best once again. The 117 from 57 balls in the IPL 2018 final against SRH was one of his best T20 innings ever. The Australian star all-rounder is the only player in IPL history to win two Player of the Tournament awards (2008 and 2013). He has scored 4 centuries and claimed 92 wickets including a hat-trick in 2014 against SRH. 
IPL no 1 batsman: Gautham Gambhir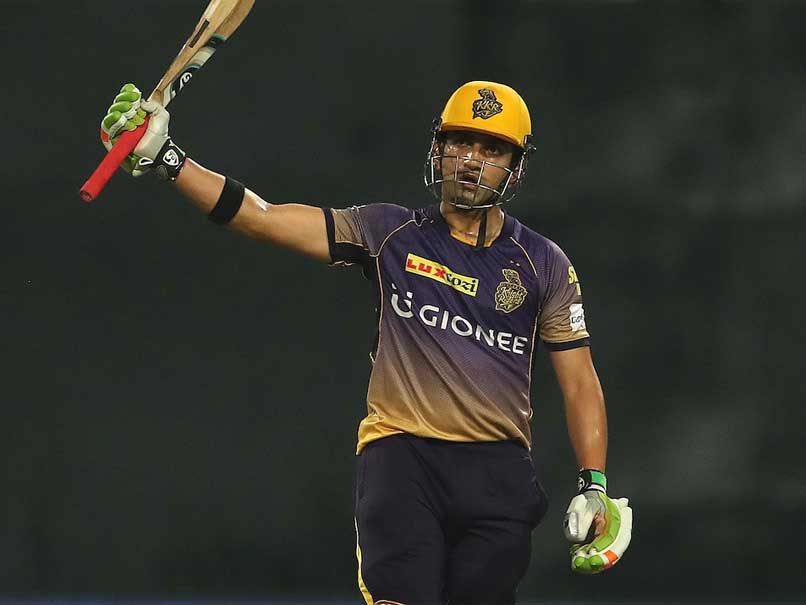 The unsung hero of India's 2007 T20 World Cup and 2011 World Cup triumphs wasn't downgraded in IPL. In fact, Gautam Gambhir was very influential for KKR in their prime years with the bat and with his captaincy. Though he has never won an orange cap, he piled up 4217 in his 11-year career. The Delhi boy started and ended his IPL career for his home franchise in 2008 and 2018 respectively but his best years were for KKR where he won two titles in 2012 and 2014. With great consistency and the ability to play crucial innings at big matches, Gautham Gambhir finds the 9th spot in our list. 
IPL no 1 batsman: Kieron Pollard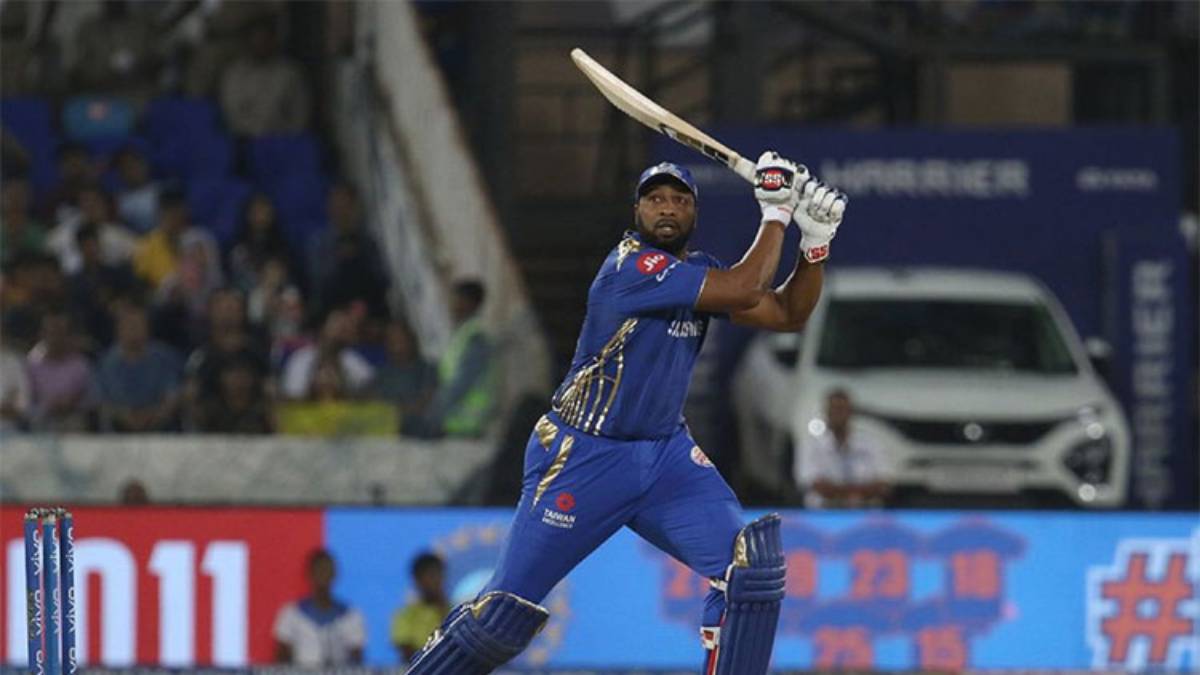 A Caribbean bulldozer who can save you from defeat through the narrowest gap possible. Kieron Pollard has been the knight in shining armor for Mumbai Indians all through the years. Since 2010, Paltans' dear Polly has seen the franchise sail and sink. It's not about how many runs he scored for the team or how consistent he was as a middle-order batsman, but being the only man Mumbai keep their faith at the brink of defeat. The Trinidadian won a bag full of games that were nowhere near their arc. The franchise has never even thought of leaving him from the squad at any auction. With a strike rate above 150, Pollard has piled up 3234 IPL runs in 12 seasons.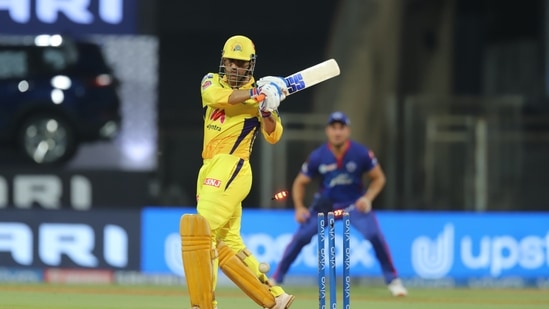 Came as the poster boy of the inaugural edition of the Indian Premier League, MS Dhoni has already become an IPL legend. He is the longest-serving captain in IPL history and has the best win ratio in the tournament. As a batsman, Dhoni had two different phases. Till 2010, MS Dhoni played as that explosive middle-order batsman who plays short cameos. The later version was a more sensible player who calculated the game and planned his innings accordingly. Known as the phenomenal finisher, Dhoni has a total of 4684 runs and stayed not out on an unbelievable 71 occasions. 
IPL top batsman: Rohit Sharma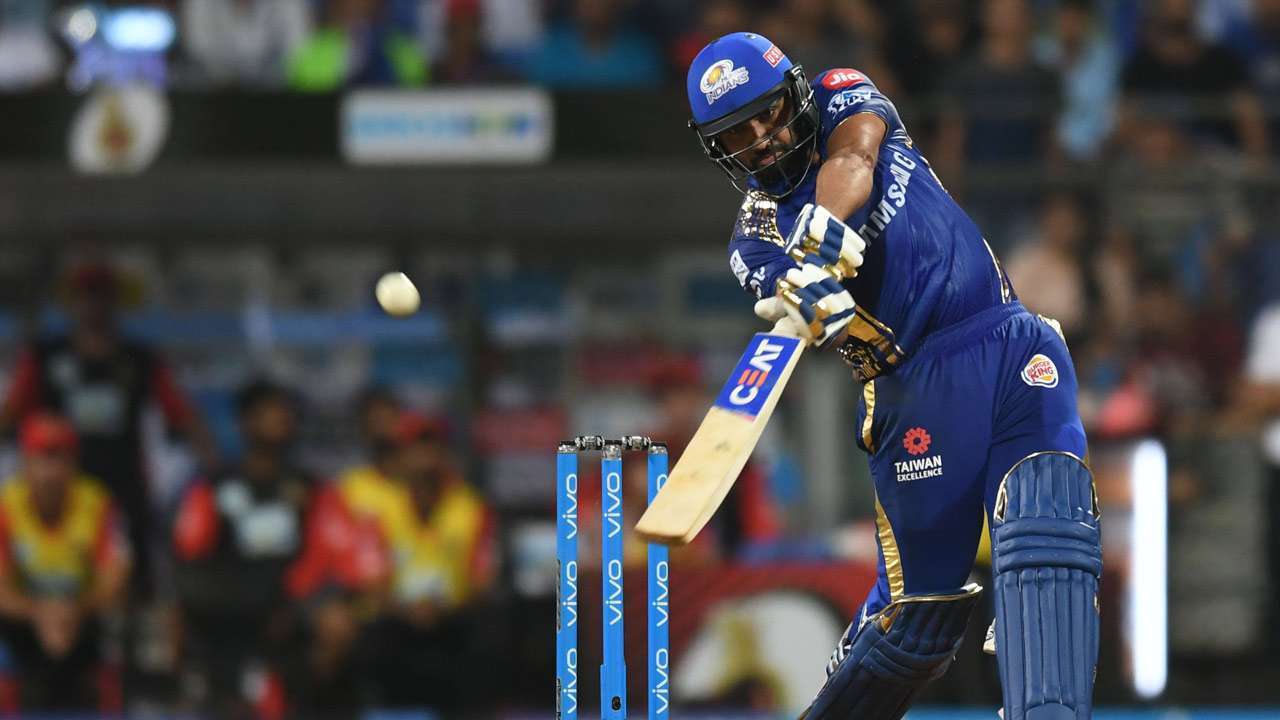 The only player in history to win six IPL titles. Rohit Sharma has been the lucky charm for Mumbai Indians. Ever since he took over the captaincy from Ricky Ponting in 2013, Mumbai won a title every two years. With the bat, there's nothing Rohit Sharma cannot do. There are times when you feel that Rohit is the most destructive batsman in cricket history as any ball coming towards him goes over the fence and he does that quite effortlessly. 5556 IPL runs and 6 IPL trophies are not everyone's cup of tea.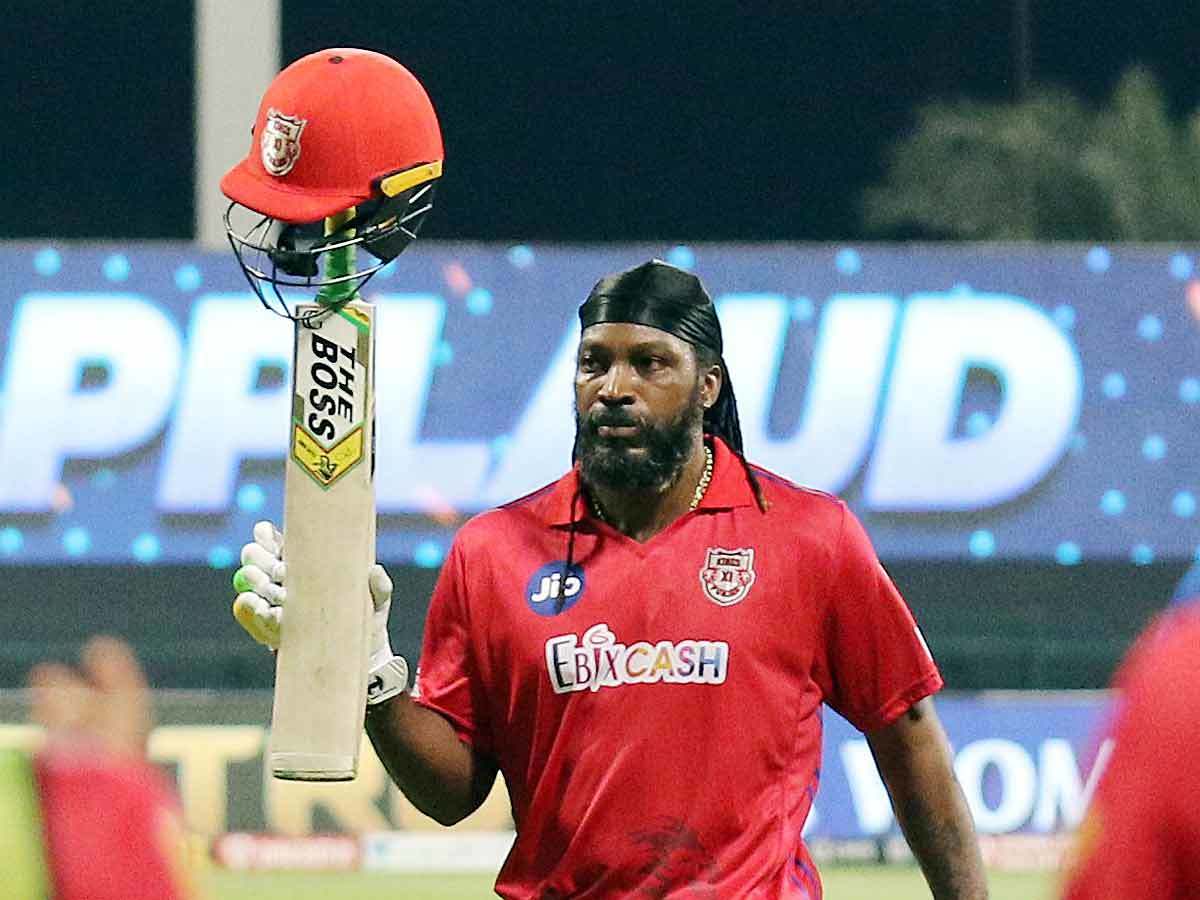 The man, the monster. Chris Gayle has transfigured T20 cricket like anything. His IPL career started on a low-tone. He couldn't make much of an impact in the first few seasons. In 2011, he went unsold in the auction but RCB signed him between the tournament to replace injured Dirk Nannes. What we witnessed was a season struck by the later popular "Gayle storm". He won the orange cap in 2011 and 2012 IPL. In 2013, he scored the highest individual score in T20 history of 175* against PWI. Still, at the age of 42, the Universe boss features for Punjab Kings in IPL 2021.
IPL best batsman: Suresh Raina
For CSK, Suresh Raina was once as equally important as MS Dhoni if not more than it. He was the leading run-scorer in IPL history for a long time before Virat Kohli surpassed him in 2016. Without winning a single orange cap, Raina was consistent every season and has been the big-match player for CSK. Though in the recent seasons he met with a steep decline of form, his 5523 tally speaks for the amazing batter he is. 
IPL best batsman: AB de Villiers
Arguably one of the most talented batsmen in cricket history, AB de Villiers' pairing up with Virat Kohli became the deadliest partnership IPL has ever seen. In 2011, RCB had the most power struck batting order. When Kohli and Gayle strengthened the top order, de Villiers took care of the weak middle order. With an innovative batting style, and the ability to win matches single-handedly, Mr. 360 continues to be one of the top batsmen in IPL even at the age of 37.
IPL best batsman: Virat Kohli
The current Indian skipper is ranked second on the list. Virat Kohli never had a below-average tournament except for his debut season in 2008. He reaches the 400-run mark almost every season and has been the pillar of the RCB batting line-up. 2016 was the year of Virat. The performance he brought in that season is the best by any batsman in IPL. The nickname 'run-machine was truly entitled to him after he scored an incredible 973 runs in 16 matches including four centuries. He even scored a half-century in the final of IPL 2016 but was so unfortunate to still lose it. Virat has his own standards of batting records which only a few could match. He has the most runs in IPL history as of now.  
Yes, David Warner is ranked as the best IPL batsman of all time. It's natural to ask why as he is only placed 5th in the leading run-scorers list. While every other batsman played nearly 200 IPL matches, Warner scored 5449 runs in just 150 matches. He has the best batting average among batters who have scored at least 4000 IPL runs. Though these are significant factors to rank him up top, the best reason is his impact on Sunrisers Hyderabad. The franchise was founded in 2012 and appointed David Warner as their captain in 2015. In the very next year, David Warner led the team to their maiden IPL title beating Virat's RCB in the final. Since then, SRH has qualified to the playoffs every time and David Warner has always been their top-run getter (except in 2018 when he couldn't play IPL).
Warner has won three orange caps which is the highest in IPL so far. SRH is a star-packed bowling team and Warner was the supreme powerhouse who carried the whole SRH batting department. Warner, therefore, is our IPL best batsman of all time.  
---
[For more latest updates and stories on Indian sports (and athletes), subscribe to the KreedOn network today-
KreedOn: The Voice of #Indiansport]