IPL has grown a lot over the years, and it has given rise to a new category of specialist players, Finishers. Finishers are now a must in every team to give them quick runs towards the end of an innings. They do not take a lot of time to fire their power which is exactly what is expected from them. They usually bat at four, five, six, or sometimes even seven. Here are some of the best finisher in IPL history.
Complete list of top 5 Best Finisher in IPL history
| | | |
| --- | --- | --- |
| No. | Player | Runs at death overs |
| 5 | Andre Russell | 740 |
| 4 | Hardik Pandya | 908 |
| 3 | AB de Villiers | 1808 (Before the start of UAE leg of IPL 2021) |
| 2 | Kieron Pollard | 1892 (Before the start of UAE leg of IPL 2021) |
| 1 | MS Dhoni | 2805 (Before the start of UAE leg of IPL 2021) |
Image Source: Scroll.in
Andre Russell, the powerhouse, has scored 740 runs at the death and is one of the best players to have played in the IPL. KKR has often relied on him to get to good totals or finish games. More often than not, Russell has delivered and should be able to do that in future games as well.
Russell Muscle's best innings came against the mighty Mumbai Indians in 2019. His 80 runs from 40 balls were scored all across the park, and all he had to do was connect the bat to the ball or the ball would sail over the fielder for a six find the gap for a four. He has had bigger scores, but what makes this innings special is that more than 50 of his runs came in the last 3 overs. Undoubtedly he is one of the best finisher in IPL history. In the TATA IPL 2022, he'll be playing for KKR. The franchise retained him for 12 cr.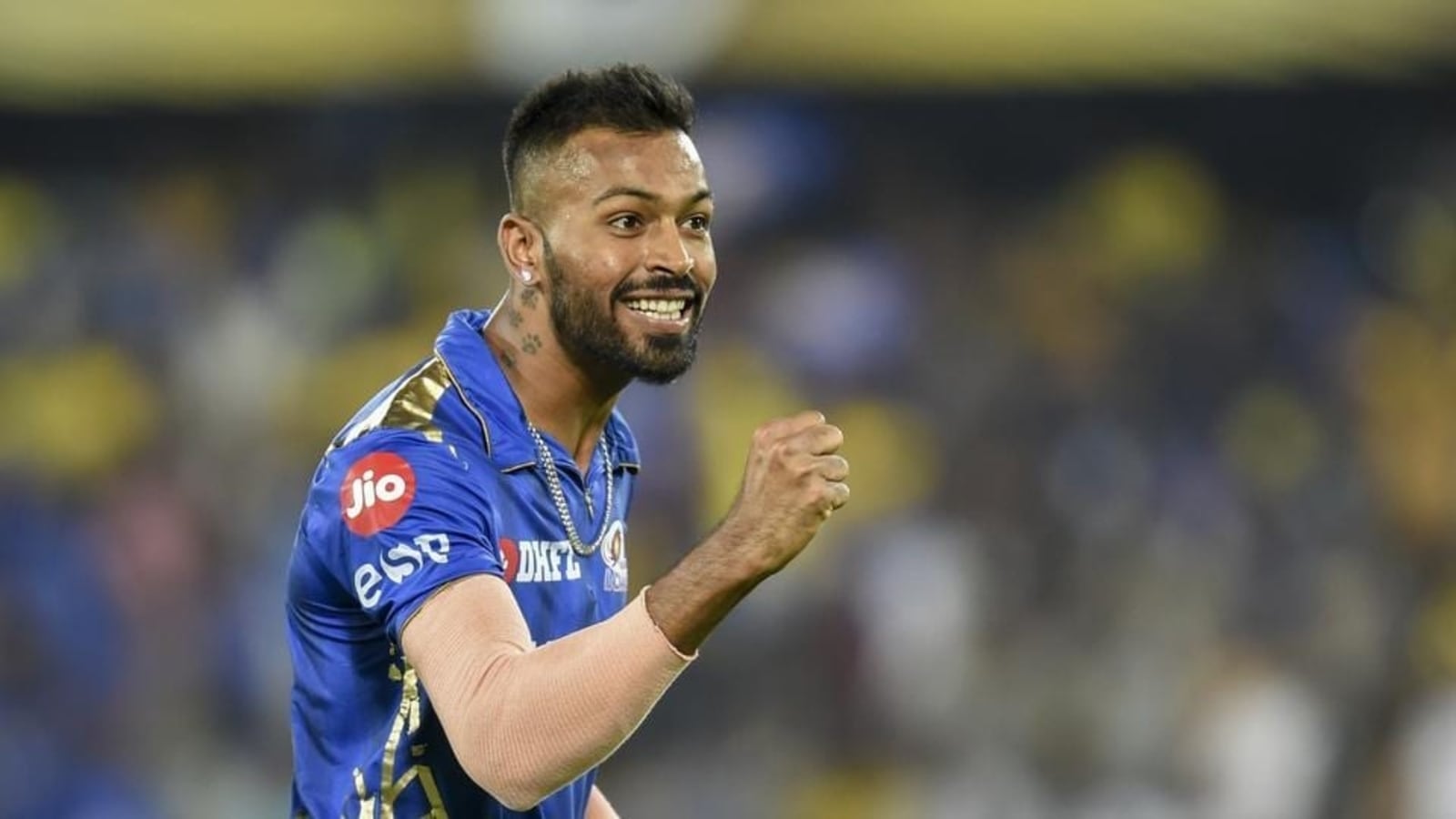 Hardik Pandya has only been around for a few years now, but he has become a match-winner for Mumbai Indians. He is one of the most powerful players out there and can get going from the word go. Mumbai Indians have always had great expectations from him, which he has delivered now and then.
Surprisingly, Hardik Pandya's best finish came in the same match as Andre Russell. In chase of over 230, he kept the hopes alive for the Paltan. He scored 91 in just 34 balls with a strike rate of over 267. He scored right from the start and carried his form in the death as well. Unfortunately, Mumbai Indians could not win that match, but Hardik's innings had a great finish. Hardik truly deserves a place in best finisher in IPL history.
In the 15th edition of the TATA IPL 2022, Hardik Pandya has been picked by a new franchise, Gujarat Titans. Pandya will be leading the side.
AB de has been around forever and has become a very crucial part of the Royal Challengers squad. He is the most innovative player and one of the most powerful players at the same time. He loves playing with the field, which at times disturbs the bowlers, and they get under a lot of pressure at the death overs. AB is one of the smartest players and he always gets the results for his team, his score of 1808 runs in the death overs is proof of that.
-- Advertisement --
AB de Villiers has given many special innings, but one that stands out came back in 2016. 
His score of 129* against the Gujarat Lions was a very unique one because he and Virat Kohli both got to a hundred in the same match. AB de started his innings early and continued till the end. Just like always, he scored his runs all around the park. This inning is one of his highest-rated performances. AB ranks at 3rd spot in our list of IPL best finisher.
After the IPL 2021, this charismatic player announced his retirement from all formats of cricket. Fans will be missing ABD,s show.
Best Finisher in IPL history: Kieron Pollard
Words can never be enough to describe what this man is capable of doing and has done in the past. It is around him that a core of the team is built, and Mumbai Indians laid a foundation with him in the middle order. He is the most powerful player and has always gotten Mumbai Indians out of tough situations. He generally takes the game deep and finishes off with the best strokes in the end. No one comes even close to doing what he has done for the franchise.
Kieron Pollard's best finish came very recently in the first leg of IPL 2021 against Chennai Super Kings in Delhi. In a huge run chase, Mumbai had lost 3 wickets in quick succession by the 10th over. That's when the big man came in and stole the show. He had no time to waste, and he started hitting the ball right at the start. He went on to score big and won MI the game on the very last ball of the innings. This score of 87* from 34 balls was not just his highest score, but also the best finish in IPL ever.
---
Also Read: Top 5 Best Finisher in Cricket
---
There is no one better than MS Dhoni when it comes to finishing games, period. Playing most of his games for Chennai Super Kings, he has not just taken the team to multiple tournament victories but also contributed as a player. What Ravi Shastri said on the mic in the 2011 World Cup final, "Dhoni finishes off in style" still stands true after all these years. There is no doubt that MSD is IPL best finisher.
MS Dhoni has had many last-over escapes in IPL, but his best came way back in 2011 where he scored 16 runs in the last over. Irfan Pathan stood between CSK and the semi-finals spot. MS Dhoni was dropped by him in the previous over, and he had to pay for it in the next. MS got the job done, and we witnessed a very rare scene of his aggression. From there on, CSK went on to win their first-ever IPL title.
---
[For more latest updates and stories on Indian sports (and athletes), subscribe to the KreedOn network today-
KreedOn: The Voice of #Indiansport]