In today's world, tattoos are a fashion statement. Today, it's not just a design on one's body created using inks, dyes, or pigments that might be permanent or temporary. It's a lot more than that. Let's take a look at some of the Indian athletes tattoos.
List Of Indian Athletes with Tattoos
| | | |
| --- | --- | --- |
| S.N | Indian Athletes Tattoos | Sports |
| 1 | Virat Kohli | Cricket |
| 2 | KL Rahul | Cricket |
| 3 | Suryakumar Yadav | Cricket |
| 4 | Hardik Pandya | Cricket |
| 5 | Ravindra Jadeja | Cricket |
| 6 | Sushila Chanu | Hockey |
| 7 | Pranati Nayak | Gymnastics |
| 8 | Manpreet Singh | Hockey |
| 9 | Arpinder Singh Tattoos | Athletics |
Virat Kohli Tattoos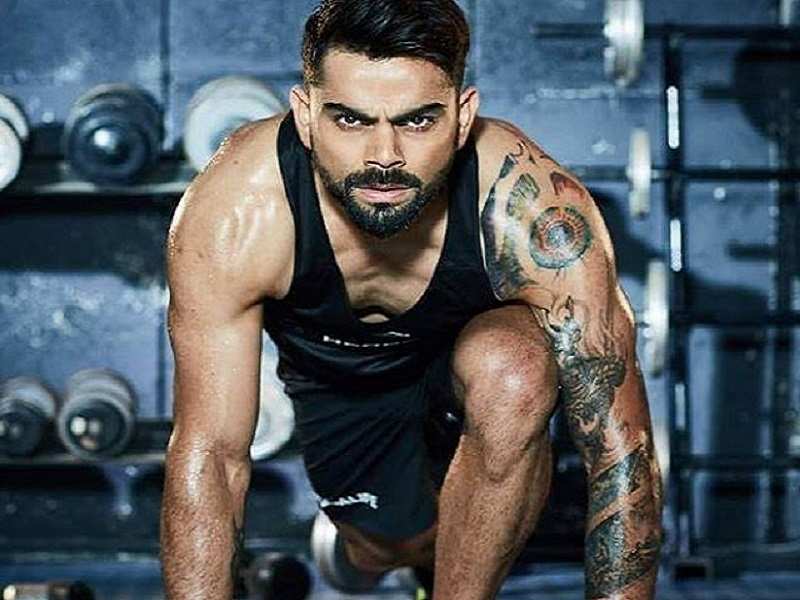 Virat Kohli, the Indian skipper, is probably the most popular cricketer on the planet. The skipper's torso is covered with tattoos.
His left arm and shoulder are covered with a huge tattoo that is pure ink aggression.
KL Rahul Tattoos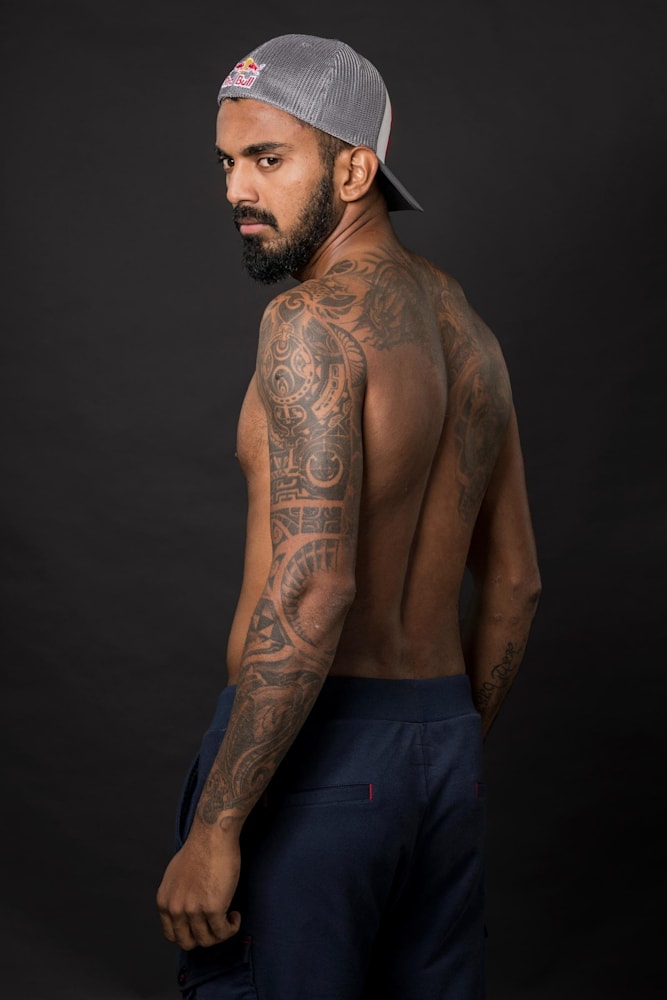 KL Rahul is tattoo-obsessed, as seen by his massive left-hand sleeve. In 2014, the Mangaluru native earned his debut for the Indian national team.
the Dashing opener has a tribal sleeve on his arm, along with the tattoos all over his body.
Suryakumar Yadav Tattoos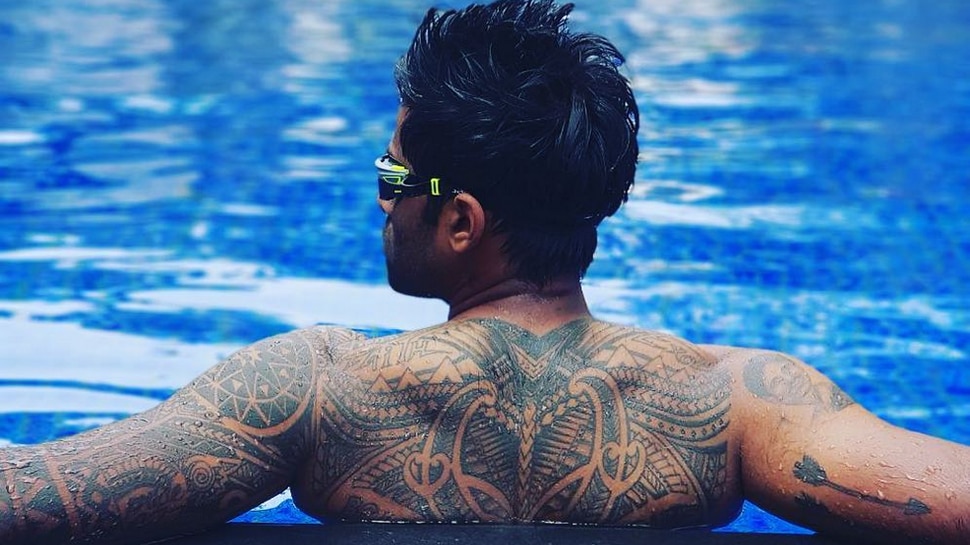 Suryakumar Yadav is a skilled middle-order batsman who plays for Mumbai Indians in IPL has been an integral part of the camp and also debuted for India against England in a T20I series in 2021. He has ostentatious tattoos that reveal a lot about his own style and fashion sense.
On his torso, he has around five tattoos, including the faces of his parents tattooed on his right shoulder.
Athletes Tattoos: Hardik Pandya Tattoos
Hardik Pandya, one of the most fashionable cricketers, is the country's beloved. Hardik's enthusiasm for tattoos is obvious, as seen by his impressive collection of body art. Hardik's allure is undeniable, and his energizing body tattoos just add to his allure.
Athletes Tattoos: Atanu Das Tattoos
-- Advertisement --
Having made his international debut in the year 2008, Atanu Das has grown into India's premier archer in the men's section over the years. The 29-year-old made his Olympic debut during the 2016 Rio de Janeiro Games and will make his second appearance at the Olympics in Tokyo. Das has a tattoo of Olympics Ring on his bicep.
Athletes Tattoos: Ravindra Jadeja
Ravindra Jadeja, an Indian all-rounder who is currently one of the team's most important players, is also known for his tattoos. During his early cricket career, Jadeja got a dragon tattoo. Jadeja received a tattoo of his renowned nickname – Jaddu – at the start of his international career. On his right forearm, he had that name tattooed along with flowers. He also has a flower-like tattoo on his back. While Jadeja is a horse enthusiast, the Board of Control for Cricket in India (BCCI) previously said that horses are his "best buddies," he also has a horse tattoo on his forearm.
Athletes Tattoos: Sushila Chanu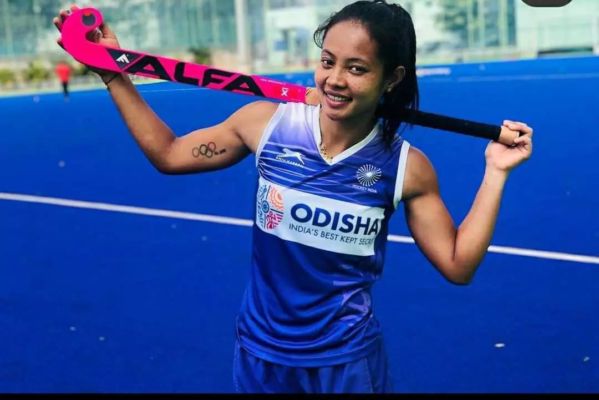 Sushila Chanu, the former Indian women's hockey skipper, has an Olympic Rings tattoo on her right bicep. During the 2016 Rio de Janeiro Olympics, the 29-year-old guided the Indian women's hockey team to its first Olympic appearance in 36 years. Sushila Chanu, who plays halfback for India, is one of the most experienced players on the squad.
Athletes Tattoos: Pranati Nayak
Pranati Nayak, the second Indian woman gymnast to qualify for the Olympics, won the Asian continental quota and will compete in Tokyo. The 26-year-old, who has a bronze medal from the Asian Championships to her name, has a fairy tattoo on her right leg.
Athletes Tattoos: Manpreet Singh
Manpreet Singh, the skipper of the Indian hockey squad for the 2020 Tokyo Olympics who won a bronze medal, has a tattoo on his right thigh. In Tokyo, the 29-year-old, who plays halfback, will participate in his third Olympics. Manpreet made his Olympic debut at the 2012 London Games and has been a regular for India at the quadrennial tournament since then.
Athletes Tattoos: Arpinder Singh Tattoos
Arpinder Singh, a triple jumper from Punjab, has a lion tattooed on his left arm. The 28-year-old has a gold medal from the Asian Games and a bronze medal from the Commonwealth Games to his credit. 
---
For more interesting content on Indian Sports, stay tuned with KreedOn.