Watching two players smashing it out on the court as a Lawn Tennis pro, relishing high tea and sandwiches, Lawn Tennis is an intricate and power-packed game that needs tremendous talent and years of training, and it has a quaint charm about it that will never go out of style. It also has a rich legacy associated with its origin and progression.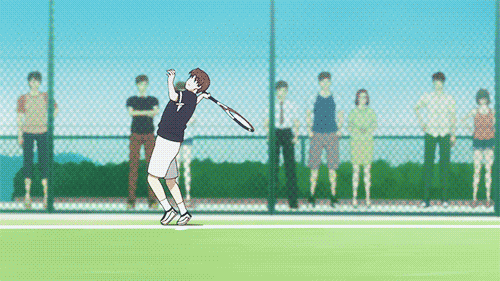 A brief overview & history of lawn tennis
Origins
Tennis is said to have originated in Ancient Egypt, according to several historians. The term "racket" is said to have originated from the Arabic word "rakhat," which meaning "palm." However, the most widespread belief is that tennis was first played by French monks in the 11th and 12th centuries. From 1872, when the first lawn tennis club was founded, tennis started to develop into a professional sport. On the lawns of the Leamington resort, Hoa Pereira, a Portuguese businessman, and doctors Wellesley Tomkins and Frederick Haynes played a Spanish game called pelota with a ball. Later, the original lawn tennis regulations were developed (tennis on a lawn).
Wingfield
Although it is difficult to determine the exact origins of the game, it is widely acknowledged that a British army commander named Walter Clopton Wingfield created tennis rules in 1873, eventually renaming it "lawn tennis." He saw lawn tennis as having a lot of commercial potentials and copyrighted it, even though he couldn't explain its invention. Mr. Winfield claimed to have based his game on the ideas of the Greek game "Sphairistike" (Greek for playing ball). Many experts believe he just incorporated the concepts of popular English activities like as playing on courts, using squash rackets, and playing badminton in the open air. Wingfield's game was originally referred to as "tennis on the green" by early tennis players since it was played on the green grass court.
Lawn Tennis Association
When tennis became more profitable in the 1920s, the bulk of amateur players turned professional. Tennis began to expand throughout English colonies towards the end of the nineteenth century, first in Australia and subsequently throughout the world. The regulations for lawn tennis in the United States were continually changing until 1991 when the USTA (United States Lawn Tennis Association) was founded. The regulations for lawn tennis and tournament procedures have been established by the association. Under the auspices of the organization, annual men's single tournaments were conducted in Newport (1881). In 1887, Philadelphia hosted the inaugural women's competition.
All India Tennis Association
AITA is the governing body of tennis in India.
Established in: March 1920
Headquarter: New Delhi
President: Anil Jain
Official website: www.aitatennis.com
Lawn Tennis Equipments
| | |
| --- | --- |
| BALL | The diameter of the ball shall be between 2 1/2 inches and 2 5/8 inches and its weight is between 2 and 2 1/16 ounces. The ball shall have a uniform outer surface and shall be white or yellow. |
| RACKET | The racket's striking surface must be flat and consist of a pattern of crossing strings attached to a frame that is alternately interlaced or where they cross, with the stringing pattern being generally uniform. The racket's frame, including the handle, must not exceed 32 inches in length and 12 1/2 inches in width overall. |
| TENNIS BAG | Tennis bags, like every other piece of tennis equipment, are designed to provide any tennis player the most enjoyment possible (professional or recreational). |
Lawn Tennis Racket
Lawn Tennis Racket head size
The head size of the lawn tennis racket basically denotes the total surface area of the frame & strings. The bigger the tennis racket head size, the more surface area one gets to hit the ball. In its simplest form, the bigger the head size then the easier it is to hit the ball.
A large head size: Over 100 square inches
Medium head size: 96 – 100 square inches
Small head size: 96 square inches
Tennis racket weight
Heavy tennis racket: More than 310 grams (or 11 ounces)
Medium tennis racket: 300 grams (or 10.6 ounces)
Light tennis racket: Less than 285 grams (10 ounces)
String pattern
Average string pattern: 16 main and 19 cross (16/19)
Open string pattern for spin and power: 16 main and 18 cross (16/18)
Closed string pattern for control: 18 main and 20 cross (18/20)
Lawn Tennis Court Dimensions & Layout
Tennis courts are 2,808 square feet in size and measure 78 feet by 36 feet. However, only doubles matches are played over the whole court. The singles court is 2,106 square feet and spans 78 feet by 27 feet.
| | |
| --- | --- |
| BASELINE | Doubles 36 feet / Singles 27 feet |
| CENTER MARK | 4 inches in length |
| SERVICE LINE | 27 feet wide |
| CENTER SERVICE LINE | 42 feet in length (21 feet on each side of the court) |
| SINGLES SIDELINE  | 39 feet in length |
| DOUBLES SIDELINE | 39 feet in length |
| | |
| --- | --- |
| LEFT & RIGHT SERVICE BOX | 21 feet x 13.5 feet (283.5 square feet) |
| DOUBLES ALLEY | 39 feet x 4.5 feet (175.5 square feet) |
| NO MAN'S LAND | 18 feet x 27 feet (486 square feet) |
| NET | At the post, 42 feet x 3.5 feet high (3 feet at the center) |
| NET'S POST | 3.5 feet tall and no more than 6 inches wide |
| SINGLES STICK | 3.5 feet tall and no more than 3 inches wide |
Lawn Tennis Rules
For play to continue, the ball must land within boundaries; if a player hits the ball outside of bounds, they would lose a point.

Players and teams are not allowed to touch the net or cross over to the other team's side.

The ball cannot be carried or caught with the racquet by the players or teams.

Players are not allowed to strike the ball twice.

Players must wait until the ball has passed through the net before returning it.

A player loses a point if he or she does not return a live ball before it bounces twice.

It is a penalty if the ball strikes or touches the players.

A penalty is imposed if the racquet leaves the player's grasp or if verbal abuse occurs.

Any ball that bounces on the boundary lines is considered a good ball.

Before the receiving player can return a serve, it must first bounce.
Scoring in Lawn Tennis
| | |
| --- | --- |
| POINTS | The smallest measuring unit. Points increment from Love(0)-15-30-40-game. |
| GAMES | Each game is worth four points, and a player wins if he or she scores four points with at least a two-point edge. |
| SETS | A set comprises six games, and the player/team who reaches six games first with at least a two-point advantage wins the set. |
| ADVANTAGE SETS | A player/team can only win a set with a two-game lead if the game score is 6-6 and advantage set rules are utilized. |
| MATCHES  | In most cases, a match is played in the best of three or best of five sets. |
| DEUCE | If you get a score of 40-40, you'll get this. To win the game, a person or team must score two consecutive points. A player has an advantage if they win one point, but if they lose the following point, the score is deuce. |
Who Serves First in lawn tennis?
The toss determines which player or team serves first by flipping a coin or spinning a racket. If the call is correct, the player or team who made it gets to serve first. The player or team who made the incorrect call selects which side of the court to play on initially.
-- Advertisement --
Rally
After the service, the rally comprises of the exchange of shots until a player or team makes a mistake and loses the point. Any shot that stays in boundaries counts as a good shot, allowing the rally to continue.
Lawn tennis competitions
Grand Slams
| | | | | |
| --- | --- | --- | --- | --- |
| SLAM NAME | SURFACE | VENUE | CURRENT CHAMPION IN MEN'S Singles | CURRENT CHAMPION IN WOMEN'S Singles |
| Australian Open | Hard | Melbourne Park, Melbourne, Australia | Novak Djokovic | Naomi Osaka |
| French Open | Clay | Stade Roland Garros Paris, France | Novak Djokovic | Barbora Krejčíková |
| Wimbledon | Grass | All England Lawn Tennis and Croquet Club, London, England | Novak Djokovic | Ashleigh Barty |
| US open | Hard | USTA Billie Jean King National Tennis Center, New York, USA | Dominic Thiem | Naomi Osaka |
Other popular tournaments
Indian Wells Masters
Miami Open
Madrid Open
Monte-Carlo Masters
Canadian Open
Italian Open
Cincinnati Masters
Shanghai Masters
Paris Masters
Lawn tennis tournaments in India
Indian Open
Chennai Open
Indore Open ATP Challenger
Royal Indian Open
Types of Tennis court
| | |
| --- | --- |
| Type | Description |
| Acrylic | Textured, pigmented, resin-bound coating |
| Artificial clay | Synthetic surface with the appearance of clay |
| Artificial grass | Synthetic surface with the appearance of natural grass |
| Asphalt | Bitumen-bound aggregate |
| Carpet | Textile or polymeric material supplied in rolls or sheets of the finished product |
| Clay | Unbound mineral aggregate |
| Concrete | Cement-bound aggregate |
| Grass | Natural grass grew from seed |
| Other | E.g. modular systems (tiles), wood, canvas |
Famous Players of the world
Men
Roger Federer

Rafael Nadal
Novak Djokovic
Pete Sampras
Ivan Lendl
John McEnroe
Andre Agassi
Women
Serena Williams

Venus Williams
Naomi Osaka
Martina Hingis
Steffi Graf
List of Indian tennis players & Achievements
S.N
Indian tennis players name
Achievements
1
Ramanathan Krishnan

Won the boys' title at Wimbledon as a 17-year-old.
1960 Wimbledon championships – No. 7 seed.
Arjuna Awardee

2
Vijay Amritraj

Ranked World No. 16
Arjuna Awardee

3
Leander Paes

Eight career Grand Slam doubles titles
Six career Grand Slam mixed doubles championships titles
1990 Wimbledon Junior Title- Ranked number one junior player in the world.
Arjuna Awardee
Padma Shri
Padma Bhushan

4
Mahesh Bhupathi

1999 – (Together with Leander Paes) won three doubles titles including Roland Garros and Wimbledon
Became the World No. 1 doubles team.

5
Rohan Bopanna

Named as a "Champion for Peace" by 'Peace and Sport' organization
Arjun Awardee
Won the 2017 French Open mixed-doubles title with Gabriela Dabrowski

6
Sania Mirza

Padma Shri
Padma Bhushan
Rajiv Gandhi Khel Ratna Award
Arjuna Awardee

7
Somdev Devvarman
---
For more interesting content on Indian Sports, stay tuned with KreedOn.