Virat Kohli ODI records are just the numbers that are ready to crumble whenever he comes out to bat. With the form he is in, many experts suggest that he may very well pass Master Blaster Sachin Tendulkar's ODI record.
Rise of Virat Kohli in ODI Cricket
While Kohli's his Test career might have had its ups and downs, Virat Kohli's ODI graph only has one direction and that is upwards.
The cricket season after 2009 proved to be a turning point for both Kohli and India. The Delhi boy got numerous chances at the No.3 slot in the India ODI team. Backed up by abundance of talent  he made the position his own with a string of consistent scores.
Virat became the first Indian to score a century on World Cup debut. He achieved this feat with a smashing ton against Bangladesh in India's first game at the 2011 World Cup. In vital contribution in the 2011 World cup final was a critical point in India winning the cup. He along with Gautam Gambhir went on to make a important an 83-run partnership.
Post 2011 – Virat Kohli ODI Records
Team India had a terrible great year after the 2011 World Cup, but Kohli's career records went upwards rapidly after the 2011 season. The current Indian captain made his Test debut in West Indies in July 2011. However, he was dropped for the England Tests after he had a poor debut series.
But,Kohli the fighter continued his great form in ODIs and made 194 runs from five innings including a century. His ODI success eventually led to a Test recall for the home series against West Indies, and since then he hasn't looked back ever.
A couple of half centuries in the final Test pushed him into the Test squad for the Australia tour which followed. Kohli failed in the first two Tests in Australia. With team management firmly backing the young lad, Kohli justified his selection by with a 75 in the third Test in Perth. He followed it up a century, his first in Test cricket at the iconic Adelaide Cricket Ground.
Kohli then went on to make hundreds against New Zealand, England and Australia when the teams visited India in the 2012-13 season. This splendid performance himself as a batting mainstay for India and cemented his place in the side.
Virat Kohli's recent run of Form
India registered their 7th successive ODI series win by managing to edge out New Zealand by 6 runs at Kanpur. Centuries from skipper Virat Kohli (113) and vice-captain Rohit Sharma (147) coupled with Jasprit Bumrah's brilliant death bowling took India just over the finish line. Rohit Sharma was adjudged the Man of the Match while Kohli was adjudged the Man of the Series.
-- Advertisement --
Virat Kohli ODI Records
A number of records were broken during the game. The most memorable one of them was Virat Kohli becoming the fastest player to reach 9000 ODI runs.
Kohli attained this feat in 194 ODIs, 11 innings before his RCB teammate AB de Villiers. Just four months back during the Champions Trophy, Kohli became the fastest player to reach 8000 runs, surpassing de Villiers again, this time by 13 innings.
Kohli is amongst the top 10 fastest players to reach every multiple of 1000 runs except 1001-2000. Given the fact that Kohli has taken an average of 21 matches per 1000 runs, it won't be any surprise that he will surpass Sachin Tendulkar as the fastest player to score 10000 runs with the Indian skipper having a good 65 matches in hand.
Kohli did not have the best of starts to his cricketing career mentally as he lost his father aged 18. Despite this, Kohli went on to establish himself as one of the finest batsman of all-time. Even if we compare now, Sachin Tendulkar had 6942 runs from 194 matches and Kohli has above 9000 runs. Hence, provided Kohli continues his consistency he could very well surpass Sachin Tendulkar at the all-time highest run getter in ODI cricket.
Virat Kohli ODI Records – How does Kohli have so many records?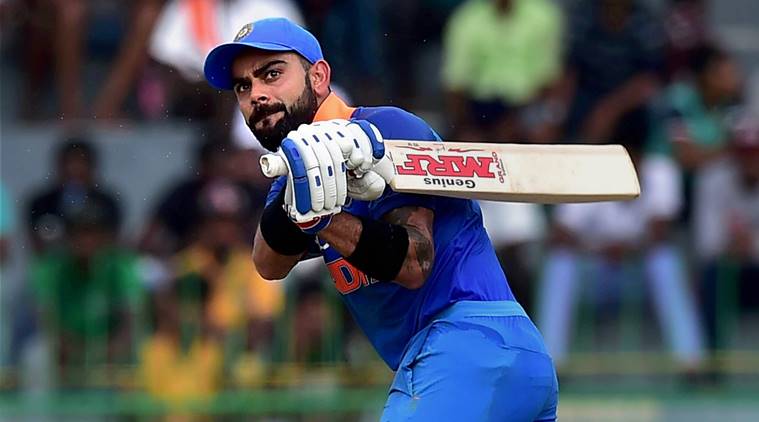 So, the question is what is the secret to Kohli's ODI records? How has he been able to score so many runs in less than 200 matches where it takes an average of 259 matches to score that many runs.
Kohli already had a few hundreds to his name by the time India won the 2011 World Cup. However, he unleashed his true form from 2012 onwards and by the next few years, was considered the best batsman in the world.
Kohli is currently the second-highest century maker in world cricket with 32 centuries, two more than Ricky Ponting and 17 less than Sachin Tendulkar. Kohli is the fastest cricketer to reach 30 ODI centuries, doing it in 81 innings less than Sachin Tendulkar.
Virat Kohli ODI Records – His thirst of chasing totals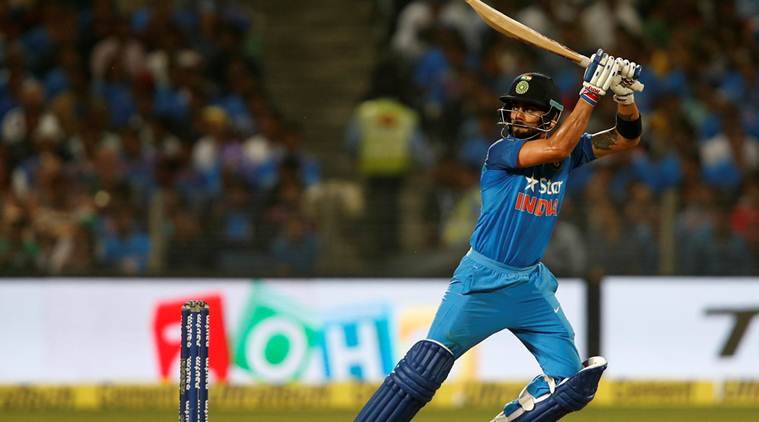 More than 60% of Kohli's ODI runs have come while chasing including 19 of his 32 centuries. This is an amazing stat for Virat Kohli ODI records keepers. Kohli himself has admitted that he is very fond of chasing. He has stated, "I love the whole situation that comes with chasing. I like the challenge of testing myself, figuring out how to rotate strike, when to hit a boundary." His brilliant performances and ability to handle the pressure during run-chases have led many people to believe that India were over-dependent on Kohli. Many of his finest ODI knocks including his 183 against Pakistan have come while chasing. This hunger to chase down totals has been instrumental in Kohli having these many ODI records to his name.
Change of batting stance
Kohli was always prolific with the bat but in the past 2 years, he has been nothing but a run-machine. One of the biggest reasons behind that is his change of batting stance. Earlier, Kohli used to have an open-chested stance which was pretty wide and even though Kohli could play his forward-press drives pretty well, the bowlers were able to catch him off guard by bowling short of a length deliveries.
However, Kohli has narrowed his stance in the past 1 and a half years which helped him play the short balls better and also enables him to play well on the back foot. This change of stance hasn't affected his forward-press drives a bit.
On-field aggression
Kohli's biggest secret behind his ODI records is his on-field aggression. As much as Kohli's run-scoring has drawn comparisons with Tendulkar, his aggression has drawn comparisons to that of Viv Richards. Richards and many current and former cricketers have admired his aggression. This always keeps Kohli hungry for winning. This may also be the reason why Kohli might end his career as a more successful captain than MS Dhoni.
While Dhoni often prefers damage control, Kohli is never satisfied with anything other than a win. Kohli's aggressive behavior on-field has frequently led to confrontations with players and umpires. When asked, Kohli once stated that the build-up and pressure or special occasions make it difficult to control the aggression.
Virat Kohli's landmark led to people congratulating the Indian skipper for his achievement. Tons of congratulatory posts have come on social media with many people praising Kohli. Here are a few tweets where players and experts have praised Kohli.
As of now captain Kohli is on a break from International cricket after getting married to longtime girlfriend Anushka Sharma. The couple tied the knot in a super private family affair in Tuscany, Italy. He is rested for the ODI and T20 series against Sri Lanka.
The captain will be back leading the side in India's tour against South Africa. Indian's after cleaning the opponents in the home season, will like to hard at overseas wins.