Indian athletes continued their stupendous performance at the 2018 Asian Games in Jakarta on the final day of the track and field events. Indians record two gold, one silver and two bronze medals on the day 12 of the 2018 Asiads and finished with their best performance in track and field events since 1978. At the 18th Asian Games, India has won seven gold, 10 silver and two bronze medals in track and field events.
With a total of 59 medals, that include 13 gold, 21 silver and 25 bronze, India are on the eighth spot in the medals tally. They have gone past their last edition's tally of 57 medals. Let us have a look at India's performance on the day 12.
Athletics
Indians record
Men's 1500m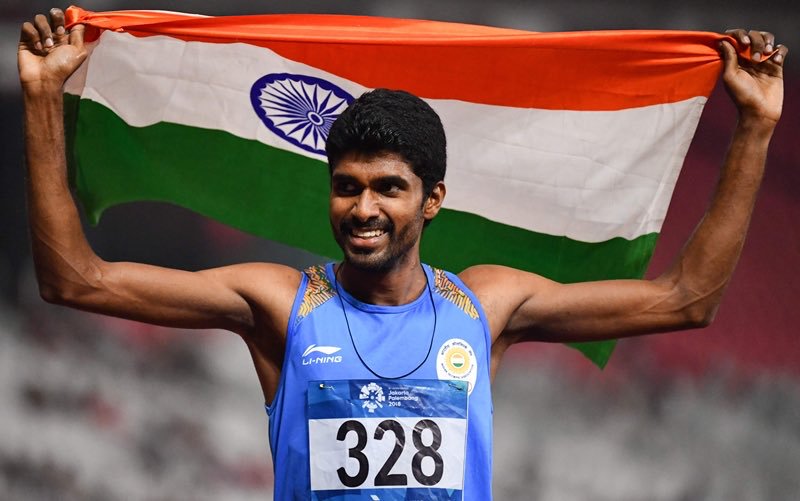 After winning a silver in the men's 800m, Jinson Johnson raced his way to the gold medal in the men's 1500m. Jinson clocked a time of 3:44.72 seconds to claim the gold. Iran's Amir Moradi won the silver while Bahrain's Mohammed Tiouali finished third to win the bronze medal.
However, Manjit Singh, who had won a gold in men's 800m race, finished on the fourth spot.
Women's 4x400m Relay
Indian women retained their 4x400m relay title to win another gold for India on the last day of the track and field events. It was India's fifth consecutive gold in the event. The team of Hima Das, MR Poovamma, Sarita Gayakwad and VK Bismaya finished the race in 3.28.72 minutes to lay their hands on the gold medal.
Hima started the race, handing Poovamma a comfortable lead for the second lap. It was then too easy for the Indian team as Sarita and Bismaya finished with ease.
Men's 4x400m Relay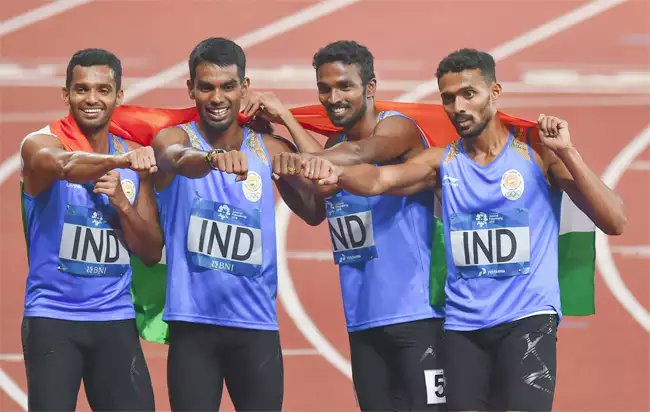 The Indian quartet of Muhammed Kunhu, Dharun Ayyasamy, Muhammed Anas and Rajiv Arokia won a silver medal in the men's 4x400m relay race. While Kunhu started the race, and Dharun was finishing off with the second lap, India was fourth and Qatar was well ahead of everyone. However, Anas pulled off a great run to go past two runners to keep India on the second spot. Rajiv ran the last lap to keep India second and finish in the time of 3:01.85 minutes.
Women's Discus Throw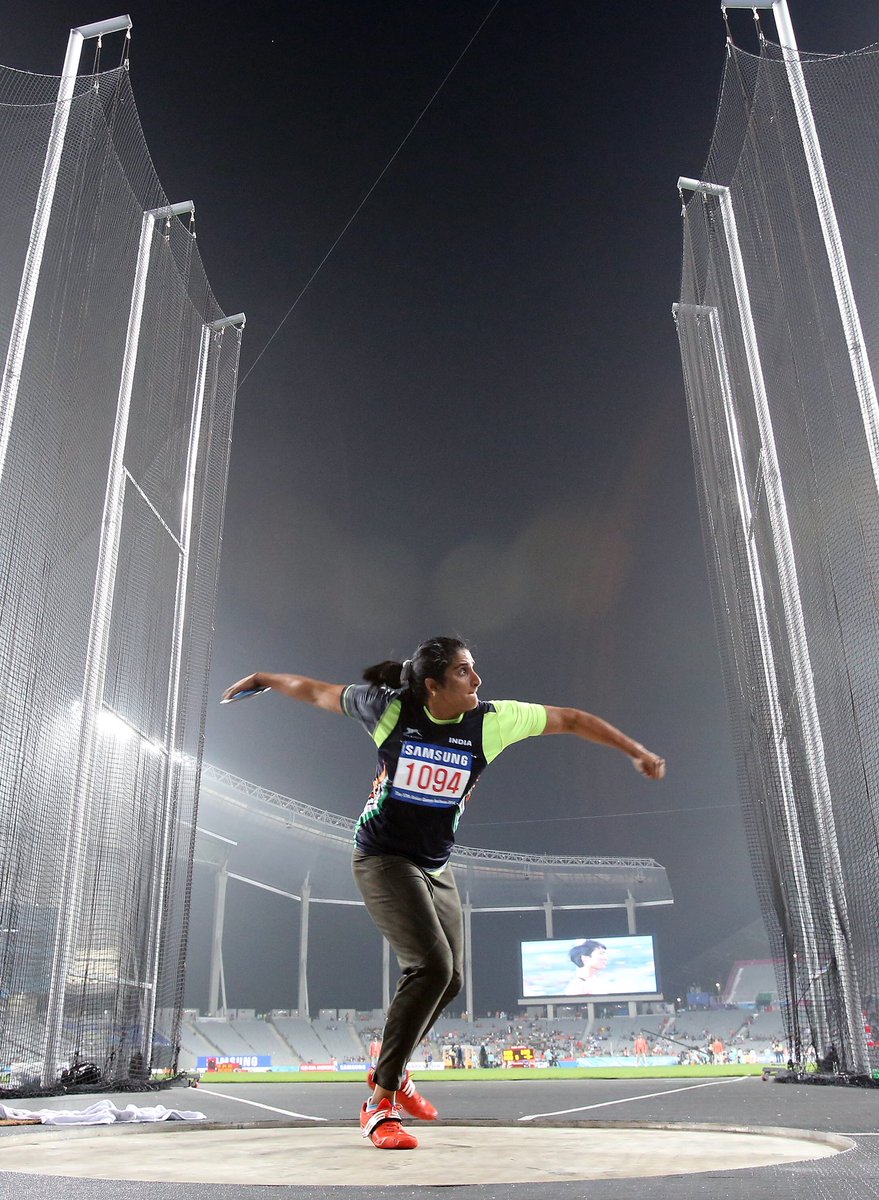 India's decorated discus thrower Seema Punia finished third in the women's discus throw event to win a bronze medal. The defending champion, Punia, hurled her best throw of 62.26m, which was a huge 2.86m less than the gold medal winner from China. It was Punia's second medal at the Asian Games along with four Commonwealth Games medals.
Sandeep Kumari, who was also in the fray for a medal could only finish fifth in the finals. He best throw of 54.61m came in her third attempt.
Women's 1500m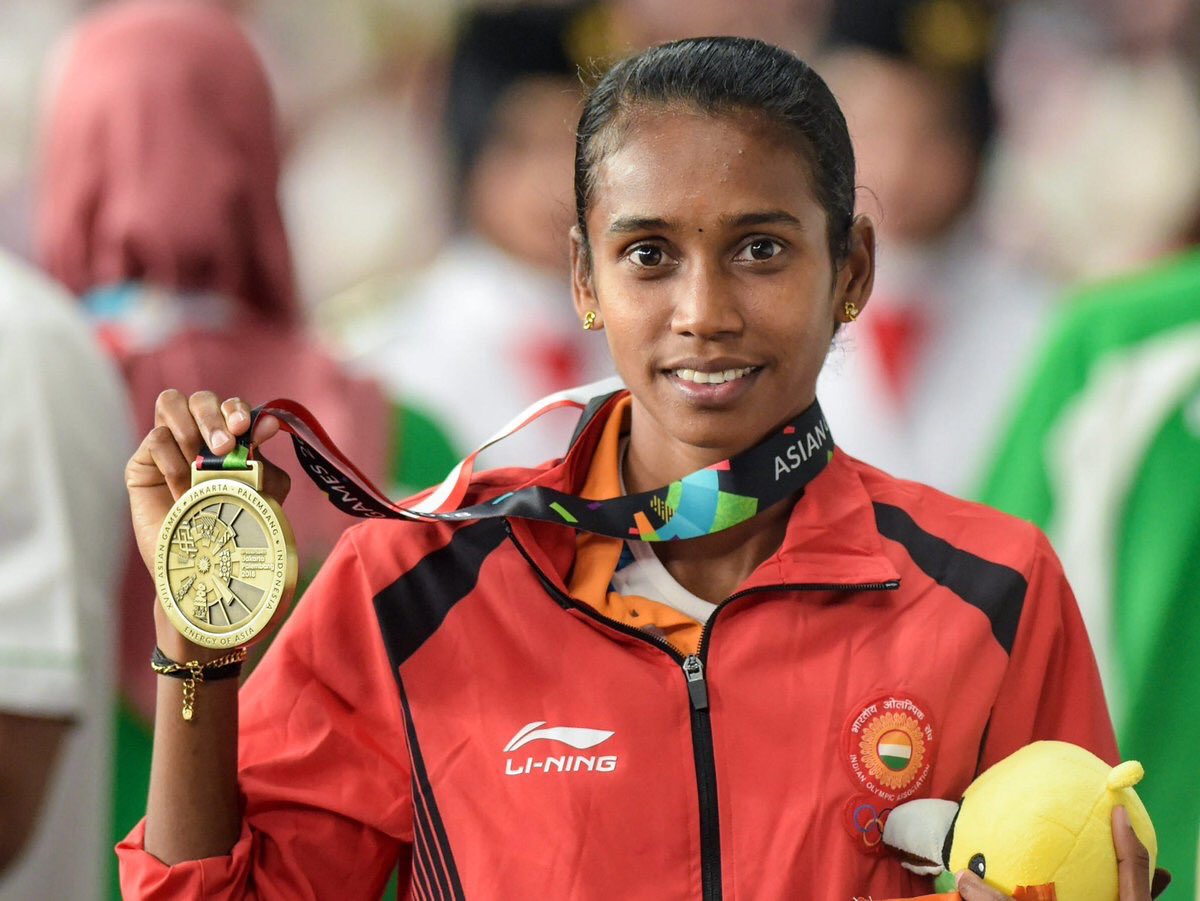 India's Chitra Unnikrishnan Palakeezh took a bronze medal in the women's 1500m race. She clocked a time of 4.12.56 to finish behind Baharin's Kalkidan Befkadu and Tigist Belay, who claimed the gold and silver medal respectively.
In the men's 5000m, Govindan Lakshmanan had to face disappointment as he finished fifth in the finals. He was earlier disqualified from his bronze medal win in the 10000m as he had stepped out of the track during the race.
Hockey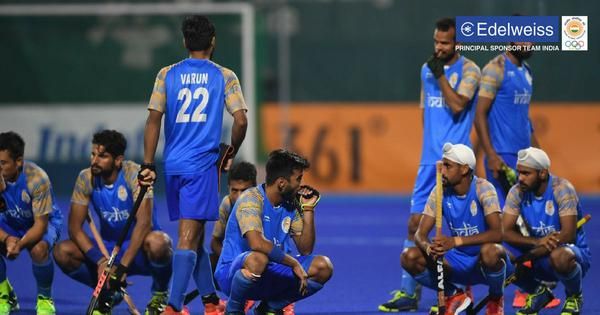 India had a heartbreaking loss in the semi-finals of the men's hockey event. India lost to Malaysia 6-7 after a nerve-racking shootout. Harmanpreet Singh gave India a lead of 1-0 in the third quarter after the first two quarters went goals less. With the scores level in the 40th minute, Varun Kumar converted a penalty corner into a goal, giving Indian another lead of one goal.
With a minute to finish the match, Malaysia's Rahim Muhammad Razie scored from a penalty corner to equal the scores as the regulated time ended. In the penalty shoot-off, India's Manpreet Singh, SV Sunil, Dilpreet Singh failed to score a goal for India while Sreejesh made amazing saves at the goal.
In the sudden death, India's SV Sunil again filed to score a goal as India lost 6-7. They will now face arch rivals Pakistan in the Bronze medal match on 01st September.
Table Tennis
India's Achanta Sharath Kamal and Sathiyan Gnanasekaran won their respective round of 32 matches in the men's singles event to reach the round of 16.
Sharath defeated Pakistan's Muhammad Qureshi 4-0, and will face Taiwanese player Chuang Chih-Yuan in the round of 16. On the other hand, Sathiyan went past Indonesia's Ficky Supit Santoso 4-2 to face Japan's Kenta Matsudaira.
Manika Batra also won her round of 32 match in the women's singles and will face China's Wang Manyu in the next round.
Squash
With already a medal assured for the Indian men's and women's team in the team event of Squash, Indian women lost their last group match 1-2 against Hong Kong.
For more Indian Sports stories please follow our social channels and subscribe to our newsletter.
Subscribe Now
Receive exciting Indian sports stories on your WhatsApp now.