Indian weightlifter, Jhili Dalabehra clinched a silver medal in the Commonwealth Weightlifting Championship on Wednesday. She stood behind Nigeria's Peter Stella Kingsley. The championship is being held in Tashkent & is running alongside the World Championships. 
Who is Jhili Dalabehera?
Jhili Dalabehera, who belongs to Odisha's tribal Mayurbhanj district, won a silver medal in the 49 kg category. Mirabai Chanu, who is not participating in the event, also won a silver medal in the same category during the Tokyo Olympics.
 22-year-old Jhili has already achieved quite a lot in her small career. She had previously won a bronze medal in the world junior in the 45 pkg category.
However, due to the 45 kg category not being an Olympics recognized discipline, she had to switch to the 49 kg category instead. 
She managed to 73kg in Snatch and 94 kg in clean and jerk, making a grand total of 167 kg. She was defeated by Peter Stella Kingsley, who lifted 168 kg in total (72+96 kg).
Other Winners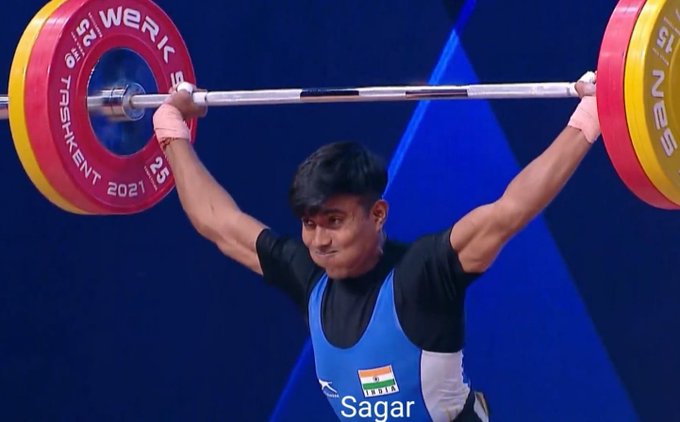 Sanket Mahadev Sagar had won a gold for India, earlier this Tuesday. He had clinched the gold medal in Men's 55 kg category by lifting 113 kg for the win.
Commonwealth Weightlifting Championship
The IWF Commonwealth Weightlifting Championship is being held in Tashkent, Uzbekistan this year. The championship, which began on December 7, is all set to continue till December 17.
Many Indian Weightlifters, including Achinta Sheuli, and Jeremy Lalrinnunga are participating in the championship.
-- Advertisement --
---
For more interesting content on Indian Sports, stay tuned with KreedOn.