Here are some of the top Indian female athletes whose stories are really inspiring the youth today, even after so many struggles they didn't give up and that is how they got successful. Those who are struggling to achieve success should not give up, there might be a chance that you are just one step towards success.
List of top Indian Female Athletes
Indian female athletes: Saikhom Mirabai Chanu
Saikhom Mirabai Chanu was born in a poor family and couldn't afford her daily diet

Kept a deal with her parents that she would quit the sport if did not get qualified for Olympics

Cycled for 60 kms from her village to training center every day

Was only allowed to lift bamboo canes for the first 6 months of her training before switching to iron bar

At 11, she won gold at the sub-junior level and repeated the same in junior nationals in 2011

Won medals in Commonwealth games and silver medal in the women's 48 kg weight class at the 2014 Commonwealth Games at Glasgow

Won the Gold medal in the 48 kg female category by lifting 194 Kgs in total (85 Kg snatch and 105 Kg clean & jerk) and creating a world record in the 2017 World Weightlifting Championships held at Anaheim, CA, USA.
Indian female athletes: Saina Nehwal
Saina Nehwal suffered from hiccups and went through discrimination as a girl child in Haryana

No coaching facility was available for small children In Haryana

Her father had to borrow money from friends, colleagues, and relatives to finance her badminton activities

She was awarded the Arjuna Award in 2009 and a year later, the Government of India honored her with the Padma Shri
In 2009, Nehwal was honored with the Rajiv Gandhi Khel Ratna Award

In 2016, the Government of India awarded Saina Nehwal the Padma Bhushan.
Indian female athletes: Manika Batra
Manika Batra started playing from the age of 4. At 8, she won a match in a state-level 'Under-8 Tournament'

Focused on her goal and concentrated on her training

Her beauty attracted modeling offers but she turned them down as she had higher goals in life

Dropped out from college to pursue Table Tennis

Won her first medal at the age of 16 and silver medal in the 'Under-21 Category' at the 2011 Chile Open

Manika won three medals at the 2015 Commonwealth Table Tennis Championship in Surat, Gujarat

In the 2016 South Asian Games, Manika won three Gold medals

Manika represented India at the 2016 Rio Olympics, failure at the Rio Olympics taught her about her game's weakness

First Indian Woman to win Gold Medal in Table Tennis Singles' in Commonwealth Games 2018.
Indian female athletes: Heena Sidhu
Heena was undergoing physiotherapy as she couldn't feel her fingers after shooting

Was struggling with her trigger finger owing to a nerve problem

To improve her trigger she set a target to finish her first 10 shot series in 11 minutes

Went through an injury in the 2015 National Games, a bulging disc in her neck, and used to feel tremors while shooting. She was relieved by post-Rio after an MRI

Won a gold medal in 25m Sports Pistol event and a Silver medal in 10m Air Pistol Event at Commonwealth Games, 2018

Credits for winning gold goes to her husband and coach

On 28 August 2014, Sidhu was awarded the Arjuna Award
Indian female athletes: Mithali Raj
Mithali Raj belongs from South India, and her grandparents were not comfortable that she was playing a sport

She had a lot of struggles in her journey, as an Indian player she traveled in train unreserved from Hyderabad to Delhi

Mithali was not provided with the basic facilities a sportsperson gets

She had her parents support and that is the reason she never felt the negativity

Before taking up cricket, Mithali was a classical dancer. She learned Bharatnatyam and wanted to grow in that field

On her debut, Mithali was just 16 years old. She is the youngest female cricketer to score a hundred on her ODI debut and is the second female cricketer to cross 5,000 ODI runs

She received the Arjuna Award in 2013 and the Padma Shri award in 2015.
Indian female athletes: Rani Rampal
Rani's condition was not financially good as she didn't have the money to buy a hockey stick

At the age of fourteen, she became the youngest player to debut at the international level

She was 15 years old and was the youngest player in the World Women's Cup in 2010

Rani's goal against England had helped team India to win a bronze medal in the Hockey Junior World Cup

She secured a clerk job in the Indian Railways on the basis of her performance

She was awarded Arjuna and Bhim award
Indian female athletes: Sania Mirza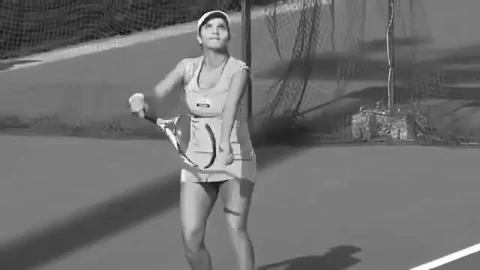 Sania being a Muslim was told that it is shameful for her to wear skirts and expose her legs in front of the world

Her marriage with Pakistani cricketer Shoaib drew a lot of criticism from the general public

She has been trained by her father since the age of six

The athlete was criticized as unpatriotic and was accused of disrespecting India's national flag

The athlete has also been awarded the Arjuna Award and Padma Shri Award

She is the first South Asian woman to be appointed as a UN Women's Goodwill Ambassador for South Asia.
Indian female athletes: P.V. Sindhu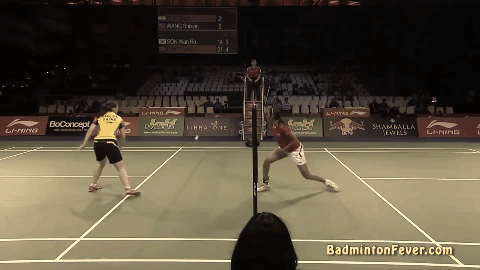 Sindhu started playing at the age of 8 and used to travel 47 kms one-way when she was young and her parents were always there for her

Gopichand, her coach was a role model in her life

During her rest time, she is usually traveling. Rest is not that common for her

She was forced to stay away from the phone and her favorite sweet curd as her coach wanted her to focus on one thing

She is so committed towards Badminton that she did not attend her sister's wedding as she had to play a Grand Prix at Lucknow

Sindhu won the Arjuna award when she was just 18, and she was awarded Padma Shri at the age of 19

She was also honored with the Rajiv Gandhi Khel Ratna award in 2016

First-Ever Indian Woman To win The Silver Medal In Olympics
Indian female athletes: Vinesh Phogat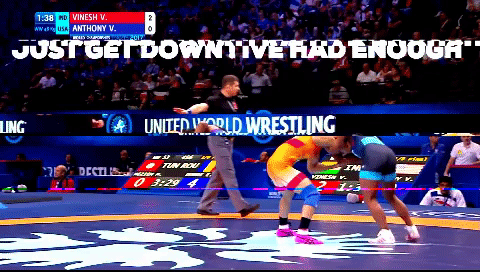 Vinesh lost her father Rajpal at the young age of nine and was brought up by her uncle, Mahavir Singh Phogat

Under the strict supervision of her uncle, Vinesh grew up wrestling more with boys like her sisters

In the 2014 Asian Games she won the bronze medal and in the 2015 Asian Championship won the silver medal

2016 Rio, Summer Olympics she made through quarterfinals but she went through a terrible knee injury which made her end summer Olympics

The athlete won the gold medal in women's 50 kg freestyle wrestling at 2018 Commonwealth Games
Indian female athletes: Mary Kom
Mary couldn't complete her high school education as her passion for boxing was increasing

Her family couldn't support the idea of their daughter taking part in boxing as it was not considered as "women's game"

When the news of her first win came in the local newspaper her father had scolded her

Winning a gold medal in the 1997 Asian games became a life-changing inspiration

She made her debut in the 2001 Women's World Amateur Boxing Championship and won a silver medal

Till now, she has been the proud winner of 5 gold medals as AIBA Champion

She even continued boxing after being a mother of two

From Arjuna Award to Padmashree, from Rajiv Gandhi Khel Ratna Award to have a road named after her she has won many awards
Indian female athletes: Bhakti Sharma
At the age when kids barely walk, the athlete had started swimming

Her mother started coaching her when she was just two and a half years old

There was a lack of a good swimming pool in her area

As she started growing up she had to face societal constraints and she had to quit swimming

She had chosen another sport 'karate' but that didn't last for long

She could have easily given up, but her mother inspired her and bhakti worked hard and started swimming again and competed in state and national level championships

Bhakti managed studies and swimming as a true perfectionist

She did 24 hours swim in the pool in the month of December to test herself accompanied by her mother

In the year 2012, Bhakti received Tenzing Norgay from the President for her achievements

She set a world record by swimming 1.4 miles in 52 minutes in one-degree temperature in the Antarctic Ocean.
Indian female athletes: Manu Bhaker
The athlete is 19, which makes her India's youngest shooter to win a World Cup gold

Manu had only one shooting range in her district which was 25kms away

Before shooting, she was into boxing and thang-ta (Manipuri Martial Art)

Manu was forced to quit boxing after she suffered an eye injury

She was also a state-level skating champion

During the 61st National Shooting Championship in Kerala, she broke Heena Sidhu's long-standing record of 240.8 with 242.3 in the final

Manu won a silver medal at the 2017 Asian Junior Championship

Won two gold medals at the International Shooting Sports Federation (ISSF) World Cup in Mexico
Hima Das
Hima Das was born in a poor family near Kandhulimari village in Assam's Nagaon district on 9 January.
She did her alma mater at the Dhing Public High School. There Das was interested in playing football, a sport she would play with the boys
It was Shamshul Sheikh, a teacher at the Jawahar Navodaya Vidyalaya, who gave the most valuable piece of information to the youngster after watching her incredible speed while playing football.
Due to the unavailability of a professional running track, she had to practice on a muddy football field.
In spite of the lack of training facilities and equipment available, the resilient sprinter scalped a bronze medal in the state meet. Later that year, she reached the 100m final at the junior nationals.
Eventually, Das qualified for the women's 200m event at the Asian Youth Championships, Bangkok. She went on to finish seventh in the tournament.
She become the first Indian sprinter to ever win a gold medal at an international track event.
Aged only 18, Hima Das was conferred with the Arjuna Award by President, Shri Ram Nath Kovind in 2018 for excellence in Athletics, in a glittering ceremony, at Rashtrapati Bhavan, New Delhi on September 25, 2018.
The Government of Assam further appointed her as the state's brand ambassador for sports. And in the year 2021, she was appointed as the DSP in Assam Police.
Dutee Chand
Dutee was born on the 3rd of February, 1996 to Chakradhar Chand and Akhuji Chand who were weavers.
Dutee Chand made it to the headlines in the year 2012. She timed 11.8 seconds in the 100 meters category.
Dutee accomplished this feat at National Youth (under 18) Junior Athletics Championships held at Sri Kanteerava Stadium, Bengaluru.
The 2013 World Youth Championships in Athletics saw Dutee Chand set an unprecedented record for India. She became the 1st Indian to reach the final of the 100-meter category. In the same year, the National Senior Athletics Championships at Ranchi saw Dutee become the national champion in the 100 meters (clocking 11.73s in the final) and 200 meters (clocking 23.73s).
 a huge blow in Dutee's career. With barely a fortnight left for the opening ceremony of the CWG 2014 opening ceremony, Dutee was axed from the Indian contingent after she failed a "test". Dutee's natural levels of testosterone were normally found in men. It wasn't doping nor a fitness-related issue that was the predominant reason for athletes being sacked.
The fighter in Dutee was unwilling to give up. Chand appealed before the Court of Arbitration for sports challenging the decision taken by the Sports Authority of India and IAAF. In a landmark judgment, the court delivered the verdict in favor of Dutee Chand. There was a suspension of the IAAF policy on hyperandrogenism following the case.
Shafali Verma
Life has been tough but also rewarding for Shafali. From being an eight-year-old, holding a bat for the first time to playing for India at just 15, her graph is on a steep rise.
Despite her father's support and others' scoffs, Verma's biggest motivation to take cricket seriously was her idol, Sachin Tendulkar's visit to Rohtak in Haryana for his last Ranji Trophy game.
Despite her father's support and others' scoffs, Verma's biggest motivation to take cricket seriously was her idol, Sachin Tendulkar's visit to Rohtak in Haryana for his last Ranji Trophy game.
The next two years were the platform for Shefali to rise. She did not rise, she shone like a star. The domestic season, a year later and the run-machine had amassed 1923 runs, including six hundred and three fifties with the willow.
Deepika Kumari
Born on 13th June 1994 in Ranchi, to Shivnarayan Mahato, an auto-rickshaw driver, and Geeta Mahato, a nurse at Ranchi Medical College, Deepika Kumari, without a shadow of a doubt, is one of the best Indian archers to have ever graced the sport.
Deepika Kumari entered the Arjun Archery Academy in 2005; an institute set up by Meera Munda at Kharsawan.
For the first time here at the Tata Archery Academy, she was able to train in a uniform as well as along with the proper pieces of equipment
She represents India in recurve archery and is currently ranked 1st as per the latest World Archery Rankings (2021).
In 2009, Deepika Kumari won the 11th Youth World Archery Championship that took place in Ogden, Unites States of America. She was only fifteen at the time.
Deepika bagged two gold medals (individual event and women's team recurve event) at the 2010 Commonwealth Games.
Bhavani Devi
Bhavani Devi was born on 27 August 1993 into a middle-class family. Her father was a priest and her mother a homemaker. In 2004, 11 years old Bhavani Devi picked up fencing as a sport at her school in Tamil Nadu.
Bhavani Devi was born on 27 August 1993 into a middle-class family. Her father was a priest and her mother a homemaker. In 2004, 11 years old Bhavani Devi picked up fencing as a sport at her school in Tamil Nadu.
At the age of 14, Bhavani Devi appeared at her first international tournament in Turkey, where she got a black card for being late by three minutes.
Won the bronze medal at the 2009 Commonwealth Championship held in Malaysia.
She is the 1st Indian fencer to qualify for the Olympics.
Apurvi Chandela
Apurvi Chandela was born and brought up in Jaipur. Her father, Kuldeep Singh Chandela, is a hotelier and her mother, Bindu Rathore, is a homemaker.
Apurvi has balanced her sporting career and education really well. She always wanted to pursue a career related to sports, if not be a sportsperson. Her agenda was to be a sports journalist. However, life had bigger plans for her.
Apurvi entered the senior circuit with a bang. In her very first year, she won the gold medal at the 2012 National Shooting Championships in New Delhi. In 2014, she won two individual and two team medals at the Intershoot Championships in The Hague.
She followed it up with a stellar gold at the Glasgow Commonwealth Games.
She is one of the biggest medal hope of India at the Tokyo Olympics.
Rahi Sarnobat
Born and brought up in Kolhapur, Rahi Sarnobat moved to Pune to train in 25-meter pistol shooting.
After making a mark in the Youth Games and Commonwealth Games, she truly arrived on the international scene in 2013. She became the first Indian pistol shooter to win the gold medal in the World Cup.
Unfortunately, her spectacular career took a brief pause due to a freak accident. She fractured her elbow and spent almost two years recuperating.
After a test of her perseverance and patience, she finally made it through the dark period. With the newfound support and guidance of Munkhbayar Dorjsuren, she made her comeback.
What a comeback it was! Rahi combined her rich experience and Dorjsuren's world-class training and went to win the gold at the 25-meter pistol event in the Jakarta Palembang Asian Games!
Tania Sachdev
She started playing chess when she was just six years old.
She is the eighth Indian chess player to become the Grandmaster.
 Tania won her first international title when she just was eight years old.
she became the under-12 Indian champion. She also won the bronze medal at the 1998 World U12 Girls Championship.
In 2012, she won an individual bronze medal at the Women's Chess Olympiad held in Istanbul. At the Women's Asian Team Championship she won four silver medals in the team event held in years 2008, 2009, 2012, and 2014. At the same tournament, she even won individual silver and bronze medals.
---
For more exciting Indian sports stories, subscribe to KreedOn networks