Here are some of the Indian female athletes whose stories are really inspiring the youth today, even after so many struggles they didn't give up and that is how they got successful. Those who are struggling to achieve success should not give up, there might be a chance that you are just one step towards success.
Saikhom was born in a poor family and couldn't afford her daily diet

Kept a deal with her parents that she would quit the sport if did not get qualified for Olympics

Cycled for 60 kms from her village to training center every day

Was only allowed to lift bamboo canes for the first 6 months of her training before switching to iron bar

At 11, she won gold at the sub-junior level and repeated the same in junior nationals in 2011

Won medals in Commonwealth games and silver medal in the women's 48 kg weight class at the 2014 Commonwealth Games at Glasgow

Won the Gold medal in the 48 kg female category by lifting 194 Kgs in total (85 Kg snatch and 105 Kg clean & jerk) and creating a world record in the 2017 World Weightlifting Championships held at Anaheim, CA, USA
Saina suffered from hiccups and went through discrimination as a girl child in Haryana

No coaching facility was available for small children In Haryana

Her father had to borrow money from friends, colleagues, and relatives to finance her badminton activities

She was awarded the Arjuna Award in 2009 and a year later, the Government of India honored her with the Padma Shri
In 2009, Nehwal was honored with the Rajiv Gandhi Khel Ratna Award

In 2016, the Government of India awarded Saina Nehwal the Padma Bhushan
Manika Started playing from the age of 4. At 8, she won a match in a state level 'Under-8 Tournament'

Focused on her goal and concentrated on her training

Her beauty attracted modeling offers but she turned them down as she had higher goals in life

Dropped out from college to pursue Table Tennis

Won her first medal at the age of 16 and silver medal in the 'Under-21 Category' at the 2011 Chile Open

Manika won three medals at the 2015 Commonwealth Table Tennis Championship in Surat, Gujarat

In the 2016 South Asian Games, Manika won three Gold medals

Manika represented India at the 2016 Rio Olympics, failure at the Rio Olympics taught her about her game's weakness

First Indian Woman to win Gold Medal in Table Tennis Singles' in Commonwealth Games 2018
Heena was undergoing physiotherapy as she couldn't feel her fingers after shooting

Was struggling with her trigger finger owing to a nerve problem

To improve her trigger she set a target to finish her first 10 shot series in 11 minutes

Went through injury in 2015 National Games, a bulging disc in her neck and used to feel tremors while shooting. She was relieved by post-Rio after an MRI

Won a gold medal in 25m Sports Pistol event and a Silver medal in 10m Air Pistol Event at Commonwealth Games, 2018

Credits for winning gold goes to her Husband and coach

On 28 August 2014, Sidhu was awarded the Arjuna Award
Mithali belongs from South India, and her grandparents were not comfortable that she was playing a sport

She had a lot of struggles in her journey, as an Indian player she traveled in train unreserved from Hyderabad to Delhi

She was not provided with the basic facilities a sportsperson gets

She had her parents support and that is the reason she never felt the negativity

Before taking up cricket, Mithali was a classical dancer. She learned Bharatnatyam and wanted to grow in that field

On her debut, Mithali was just 16 years old. She is the youngest female cricketer to score a hundred on her ODI debut and is the second female cricketer to cross 5,000 ODI runs

She received the Arjuna Award in 2013 and Padma Shri award in 2015
Rani's condition was not financially good as she didn't have the money to buy a hockey stick

At the age of fourteen, she became the youngest player to debut at international level

She was 15 years old and was the youngest player in the World Women's Cup in 2010

Rani's goal against England had helped team India to win a bronze medal in the Hockey Junior World Cup

She secured a clerk job in the Indian Railways on the basis of her performance

She was awarded Arjuna and Bhim award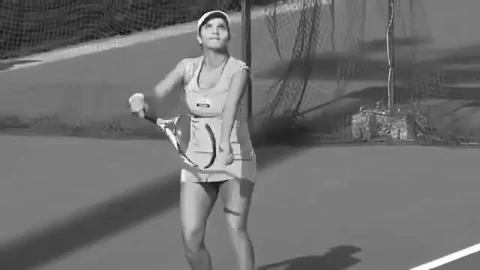 Sania being a Muslim was told that it is shameful for her to wear skirts and expose her legs in front of the world

Her marriage with Pakistani cricketer Shoaib drew a lot of criticism from the general public

She has been trained by her father since the age of six

The athlete was criticised as unpatriotic and was accused of disrespecting India's national flag

The athlete has also been awarded the Arjuna Award and Padma Shri Award

She is the first South Asian woman to be appointed as a UN Women's Goodwill Ambassador for South Asia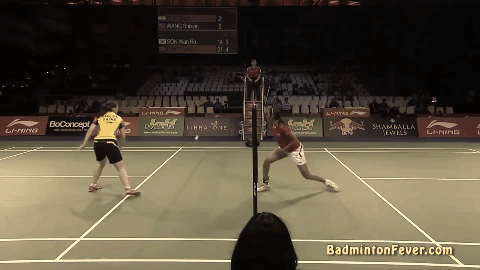 Sindhu started playing at the age of 8 and used to travel 47 kms one-way when she was young and her parents were always there for her

Gopichand, her coach was a role model in her life

During her rest time, she is usually traveling. Rest is not that common for her

She was forced to stay away from the phone and her favorite sweet curd as her coach wanted her to focus on one thing

She is so committed towards Badminton that she did not attend her sister's wedding as she had to play a Grand Prix at Lucknow

Sindhu won the Arjuna award when she was just 18, and she was awarded Padma Shri at the age of 19

She was also honored with Rajiv Gandhi Khel Ratna award in 2016

First Ever Indian Woman To win The Silver Medal In Olympics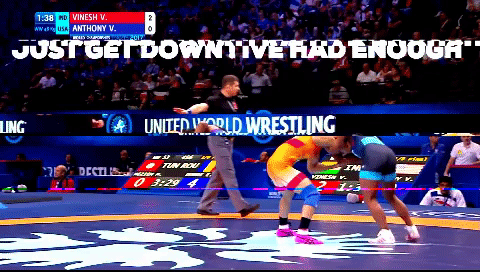 Vinesh lost her father Rajpal at a young age of nine and was brought up by her uncle, Mahavir Singh Phogat

Under the strict supervision of her uncle, Vinesh grew up wrestling more with boys like her sisters

In 2014 Asian Games she won the bronze medal and in 2015 Asian Championship won the silver medal

2016 Rio, Summer Olympics she made through quarterfinals but she went through a terrible knee injury which made her end summer Olympics

The athlete won the gold medal in women's 50 kg freestyle wrestling at 2018 Commonwealth Games
Mary couldn't complete her high school education as her passion for boxing was increasing

Her family couldn't support the idea of their daughter taking part in boxing as it was not considered as "women's game"

When the news of her first win came in the local newspaper her father had scolded her

Winning a gold medal in 1997 Asian games became a life-changing inspiration

She made her debut in 2001 Women's World Amateur Boxing Championship and won a silver medal

Till now, she has been the proud winner of 5 gold medals as AIBA Champion

She even continued boxing after being a mother of two

From Arjuna Award to Padmashree, from Rajiv Gandhi Khel Ratna Award to have a road named after her she has won many awards
11. Bhakti Sharma – Open water swimmer
At the age when kids barely walk, the athlete had started swimming

Her mother started coaching her when she was just two and a half year old

There was lack of good swimming pool in her area

As she started growing up she had to face societal constraints and she had to quit swimming

She had chosen another sport 'karate' but that didn't last for long

She could have easily given up, but her mother inspired her and bhakti worked hard and started swimming again and competed in state and national level championships

She managed studies and swimming as a true perfectionist

She did 24 hours swim in the pool in the month of December to test herself accompanied by her mother

In the year 2012, Bhakti received Tenzing Norgay from the President for her achievements

She set a world record by swimming 1.4 miles in 52 minutes in one-degree temperature at Antarctic Ocean
The athlete is 16, which makes her India's youngest shooter to win a World Cup gold

Manu had only one shooting range in her district which was 25kms away

Before shooting, she was into boxing and thang-ta (Manipuri Martial Art)

Manu was forced to quit boxing after she suffered an eye injury

She was also a state-level skating champion

During the 61st National Shooting Championship in Kerala, she broke Heena Sidhu's long-standing record of 240.8 with 242.3 in the final

Manu won a silver medal at the 2017 Asian Junior Championship

Won two gold medals at the International Shooting Sports Federation (ISSF) World Cup in Mexico
For more exciting Indian sports stories, scroll down and subscribe to our newsletter.