The toss of the test match was won by the Indian Skipper Rahane and Shreyas Iyer was handed to make his debut by Sunil Gavaskar.
Mayank Agarwal was knocked out at 13 in the morning session. 
Ravindra Jadeja gave a remarkable performance during the first test against New Zealand in Kanpur. India reached 258/4 at stumps on Day 1 with the celebratory 17th half-century made by Jadeja after Shreyas Iyers maiden test fifty. 
The immovable duo of Jadeja and Iyer made 113 runs. The fifth-wicket stand after Ajinkya Rahane, stand-in captain became the third victim of Kyle Jamieson. 
While Jadeja was batting on 50, Iyer was unrivalled on 75. 
The Indian duo revenged against New Zealand after they abridged India to 145/4. But it is a notable achievement that India did not lose a single wicket in the final session.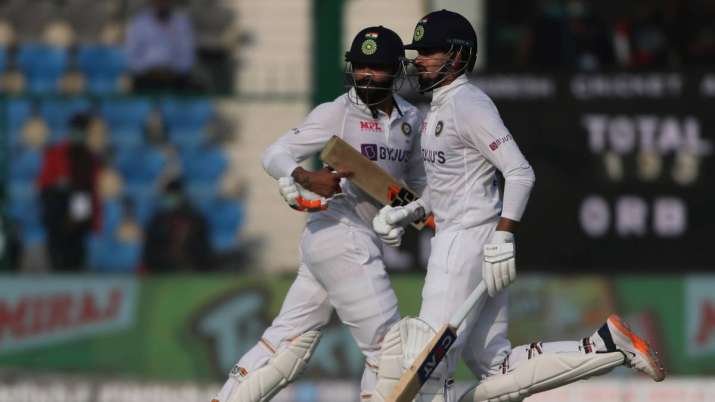 Post lunch session of the first Test, two Indian players Shubman Gill and Cheteshwar Pujara were dismissed by Tim Southee in the first over. Pujara could yet not achieve a big score. He has not been able to convert his score into a three mark figure since 2019.
Prior to this, New Zealand were dominated by Gill. He scored a 52 run-knock. He further advanced 61 runs with Pujara for the second wicket. 
---
[For more latest updates and stories on Indian sports (and athletes), subscribe to the KreedOn network today-
KreedOn: The Voice of #Indiansport]
-- Advertisement --