Sports have the ability and the power to unite people. Sport is a means of developing physical and emotional connections with people across the globe. Sports have a significant impact on human rights, and they are the best human rights ambassadors.
In recent years, Human Rights issues have been closely highlighted by sports. Sports are used to promote various rights such as the right to culture, right to education, right to equality, and many other social issues in society. It affects human rights since it promotes gender equality and supports the integration of people from various cultures and origins, as well as those who have physical limitations. It has also contributed to the promotion of peace and the fight against terrorism. 
Let us have a look at some of the international charters and organizations related to sports and human rights:
The Olympic Charter 
The originator of the current Olympic movement and the IOC President at the time collaborated with a French aristocrat to write the Olympic Charter, which was officially adopted in 1908. It was established by the Swiss Federal Council, the country's executive, and legislative body.
The International Olympic Committee and its several subsidiaries are established and governed by a set of rules, guiding principles, and bylaws. Olympic Charter contains a Preamble and seven Fundamental Principles with the main body organized into six chapters. 
The Fundamental Principles in the Olympic Charter define sports as a human right and position them in the broader context of community, culture, and humanity. The second Principle states Sport is a means and a service to promote a peaceful society. Every individual has the right to play sports without any bias or hurdles due to discrimination in cast, creed, or race.
---
Also Read | Sports Nutrition market size and growth analysis
---
UNESCO International Charter of Physical Education, Physical Activity and Sport
UNESCO International Charter of Physical Education, Physical Activity and Sport was adopted on 18th November 2015 during the 38th session of UNESCO. This charter emphasizes the inclusion of all people, including those with disabilities, the advantages of sports and physical activity, the contribution of sports to the advancement of peace, and the requirement that sports maintain their integrity by abstaining from violence, corruption, manipulation, doping, and human rights violations.
The United Nations Office on Sports for Development and Peace
The United Nations Office on Sports for Development and Peace was founded in 2001 and is situated at the UN Office in Geneva. The main objective of this office is to promote the sport as a way to achieve peace and have a coherent environment. It has mainly focused on strategies to empower youth.
-- Advertisement --
Along with strengthening child and youth education, it also addresses the issues of child and human rights protection in sports. It has been suggested that countries create laws and international norms to inform children, parents, and coaches about how to prevent or stop human rights abuses and breaches in sports. This strategy supported equality, justice, and non-discriminatory conduct among people as well as in the sports system.
---
Also Read | Top 10 Most Famous Sports in the World 
---
Council of Europe
This organization is the most active organization for the protection rights of youth and athletes. It was founded in 1949 consisting of 47 member states with a population of 820 million approximately. It was established to promote sport as a crucial component of human development and ensure that member state governments take the required actions to implement the charter's provisions by the values outlined in the Code of Sports Ethics.
By protecting sport, sportsmen, and sportswomen from exploitation for political, commercial, and financial gain as well as from abusive or degrading practices like the abuse of drugs and the sexual exploitation of children, young people, and women, the Charter will also help to protect and develop the moral and ethical aspects of sport and promote the human dignity and safety of those involved in sport.
Centre for Sports and Human Rights
Centre for Sports and Human Rights was established on 25th June 2018, in Geneva. The unprecedented alliance of governments, sponsors, intergovernmental organizations, sporting bodies, national human rights organizations, trade unions, local organizing committees, non-governmental organizations, athletes, and employers that have come together to demonstrate how sport has the power to improve the world is at the center of the movement. The main aim of the Centre for Sports and Human Rights is to stop injustice and abuses related to sports and help the victims.
The Centre mainly focuses on: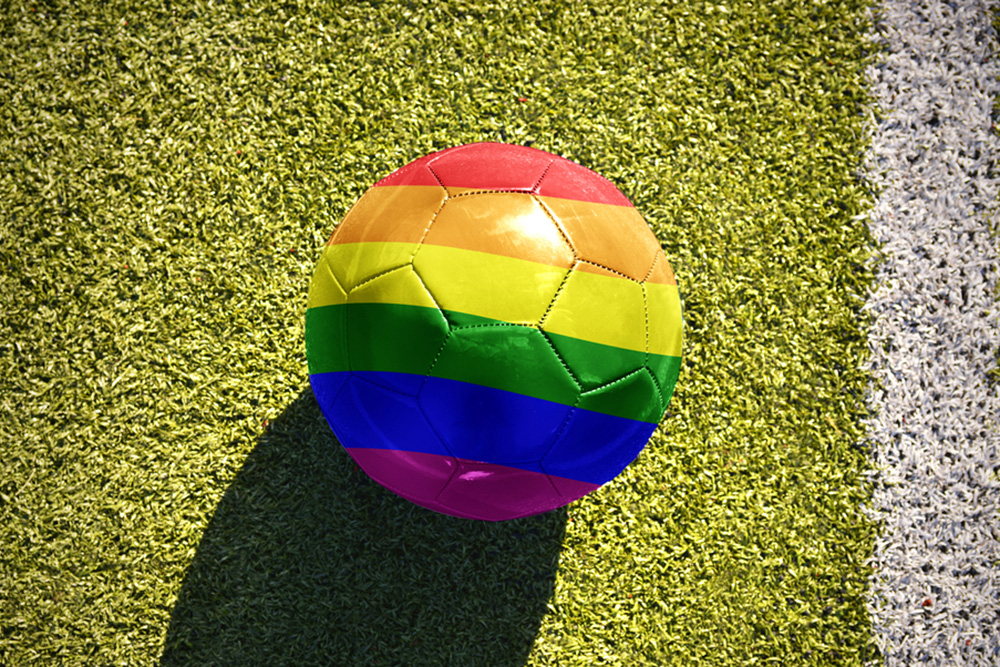 Protection of journalists, rights monitors, and defenders.

Tackle gender discrimination, mainly against women and LGBT people in Sports.

Enhancing worker security to reduce fatalities and injuries at construction sites for stadiums and other facilities.
Thus, various organizations are fighting hard to create a cohesive atmosphere not just in Sports but in the overall world. When introduced through sports, rights, and regulations are accepted by people without much friction and chaos. Sport has already contributed to the well-being of a person irrespective of his cast, creed, gender, or age. The issue of human rights and sports is progressively making its way into the global sports movement and policy. It is a reflection of the increasing universality of human rights, the significant role that sport plays in the lives of many people around the world, as well as a litigious society.
---
Read More | Top 10 Nike sports shoes | Best shoes for the maximum performances
---
For more latest updates and stories on Indian sports (and athletes), subscribe to KreedOn network today – KreedOn: The Voice of #Indiansport