Life journey of athletes at a glance
Young and old alike have long aspired to play professional sports. If you've ever been around kids, you've probably heard them talk about how they want to be famous players when they grow up and see them play games with their friends. However, being a professional athlete only lasts for a while, as the vast majority of those enter the sport in their late 20s or, if lucky, into their 30s. After their sporting careers are over, many pro athletes face difficulties. It's difficult to find jobs after retirement for some athletes. In this blog, we will look at how pro athletes find their careers after retirement.
To concentrate on their athletic performance, some students skip or speed up their education. Some individuals feel as though they have lost a fundamental part of who they were throughout the majority of their lives. Athletes need to be prepared for their post-playing years. They can get back on their feet and begin a fulfilling post-athletics career sooner if they are assisted in developing plans and goals for life.
Career choices of athletes post-retirement 
Athletes cannot, regrettably, participate in sports throughout their entire lives due to the physical demands it places on their bodies. All professional athletes end their careers and move on with their lives at some point. Naturally, the best of the best can retire and cease all work. However, they typically do not. Some professional athletes can stay in the sport. After retiring from their sport, athletes spend their lives in several different ways. 
When they leave their playing careers, professional athletes are highly capable human beings who bring a wealth of transferable skills with them. They can sometimes do well in other positions with a little help and direction, and in the end, they can have long, satisfying careers in the workplace. These are the following paths that are usually taken up by professional athletes post-retirement: 
---
Also Read | How Athletes Recover From Fatigue
---
Entrepreneurship
Professional athletes acquire abilities that are extremely useful in the business world. Work ethic, goal-setting, resilience, and performance-based mindsets are some examples. There are many different kinds of entrepreneurs who can work on a wide range of projects. They all bring to life concepts that haven't been put into practice before. 
After their professional playing careers, athletes who start their businesses may attempt more conventional business-to-consumer or business-to-business startups, or they may develop curriculums, foundations, programs, or academies that are in line with their previous sporting careers or a field in which they have a personal interest. Due to the status, they gained while playing professionally, professional athletes frequently find it easier than others to create a buzz or build communities around their new ideas or products. This makes this career path a natural fit for many athletes after retirement.
Coaching and teaching
Some athletes take up coaching or teaching as their post-retirement jobs. After a successful playing career, high-level athletes may naturally transition into coaching roles, whether at the professional, college, or high school levels.
Because they know what it's like to work hard, achieve goals, and live a disciplined life, former athletes and coaches can make excellent coaches. They can help clients achieve their career and life goals by sharing their experiences if they become life coaches. Additionally, obtaining a life coach certification is all that is required to transition into a career as a life coach.
-- Advertisement --
---
Also Read | Axar Patel Bio | Achievements | Stats | Net Worth | Parents | IPL | Coach 
---
Getting a Higher Education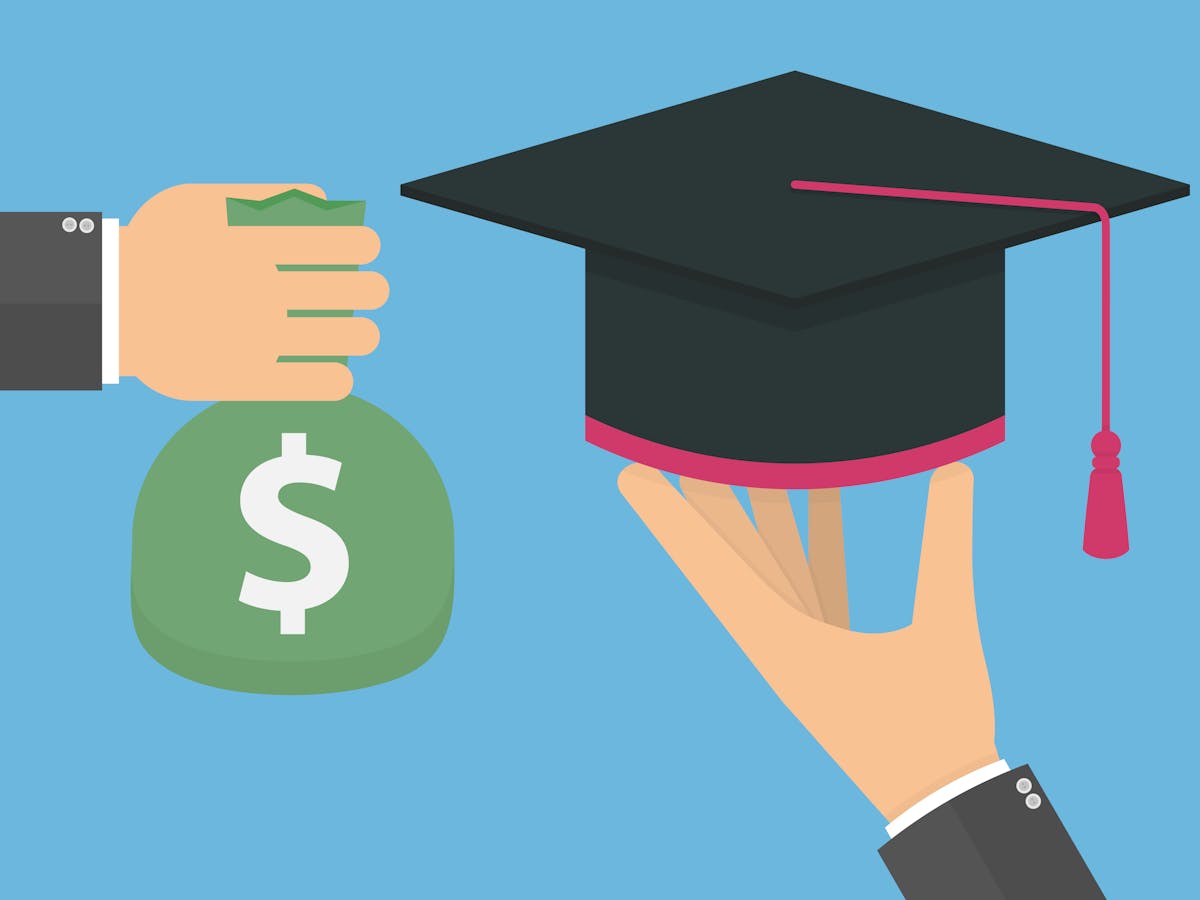 Many professional athletes put off getting a higher education because they want to focus on their playing careers. After they stop playing, getting those degrees is often much easier to manage.
A Master of Business Administration (MBA) is sought after by many. Sports pedagogy, coaching, and sports administration are among the other common post-professional athlete degrees.
Management
Many professional athletes pursue post-playing careers within the sports industry due to their extensive experience and comprehension of the professional sporting landscape. They might be an announcer or sports journalist for a professional franchise, an association, or the media.
Business and the Boardroom
Obtaining an MBA or other similar degree can open numerous career paths and opportunities. Athletes may be able to use this to accelerate their transitions from sports to management and leadership positions. Athletes frequently achieve high levels of success in corporate or business settings despite their lack of post-graduate education.
Those who choose to enter the corporate landscape often bring high levels of confidence, high-quality performance, and team-oriented leadership to their roles, just as professional athletes frequently succeed in entrepreneurial endeavors. In the end, you may end up in management roles, on company boards, or in the executive suite.
Finding divinity after retirement by athletes
Retirement is often a terrifying prospect for elite athletes who have given their all to their chosen sport, risking losing their sense of identity, community, and purpose as well as their finances.
Athletes make incredible sacrifices throughout their sporting careers in the name of glory. These sacrifices include adhering to strenuous training regimens, moving away from family, sacrificing personal relationships, and frequently putting off their academic studies. Many athletes, regardless of whether they have reached the pinnacle of their sport and won gold at the Olympics, struggle when their careers come to an end because of injury, old age, or exhaustion.
---
Also Read | Sports Biomechanics | Its Methods, Usages, Functions & Career
---
Sense of Self-Esteem
Not only are retired athletes freed from the arduous training schedule, but they also run the risk of losing their identity. Their entire lives have been centered on their sport up until this point. They travel the world to compete in events, enjoy the roar of the crowd, and experience an adrenaline rush with each victory. What are they left with if you take away all of that?
The end of an athlete's sporting career can have significant effects on their mental health as well as their social, personal, and professional lives. This is especially true when the end was unexpected and uncontrollable. According to studies, how an athlete leaves their sport can have a significant impact on their capacity to cope with the loss, with the negative effects being more pronounced for professionals who do not retire voluntarily.
Exploring New Opportunities
Naturally, everyone is unique. Not all athletes have trouble adjusting. Athletes experience a rush, a sense of aliveness, and a sense of purpose and significance when they chase a dream. They feel like they are on top of the world each time they achieve a goal thanks to the admiration of their fans, personal development, self-assurance, and financial rewards. However, if these dreams are taken away, things could go wrong. For retired athletes who want to build a life that is exciting, fulfilling, and fulfilling outside of sports, the steps listed below are crucial.
Acceptance
Retired sportswomen and men must overcome feelings of resentment and anger by cultivating gratitude, first and foremost for the fact that they had the chance to experience the life of a professional athlete, a rare opportunity. Recognizing that it is time to start a new chapter and rising to the challenges. Finding a new profession in which they have to invest their time and energy is essential for retiring athletes.
---
 | Top 10 best trekking shoes for men | Embrace hassle-free adventure
---
Be proactive
While some athletes research and even train for potential second careers long before they hang up their shoes, others put it off until the very last minute. The good news is that athletes have a wide range of skills that are highly sought after in many other careers, especially business. Numerous organizations, programs, and resources have been established to assist retired athletes in training and establishing second careers that are rewarding and lucrative.
Utilize Your Sporting Career
Successful athletes possess a wealth of sporting experience and raw skills that can be used to strengthen a resume, job application, or college application. A career in sports can be a persuasive endorsement for a university admissions department or potential employer because it demonstrates that you have the passion, perseverance, focus, and determination necessary to compete at the elite level.
Find Your New Passion
If you already have an interest in a particular field, it should be fully explored and carefully weighed against the facts because it often differs significantly from what we imagine. The former athlete needs to find something that excites them as much as their sport did for them to have a successful second career. This could be the industry they work in, the company they work for, or a new product they are working on. In essence, they require something that inspires and captivates them. 
Become surrounded by positive people
Sportsperson are masters of positive thinking. Retired athletes need to surround themselves with people who encourage them and avoid those who hinder them. For retired athletes making the transition to life after sports, there are numerous support networks. In addition, finding a mentor might be a great way to figure out which career path is best for you. 
---
Read More | Nikhat Zareen Workout & Diet Plan
---