It has been nearly a decade since India won a major ICC world championship title. With the exception of the 2020 T20 World Cup, the men in blue have performed consistently in the group stages, only to succumb under pressure during vital knockouts.
While many blame it on the team's 'choking' nature under pressure, others accredit it to bad team selection and the resultant inefficiency. Cautious of this potential criticism, the selection committee is busy experimenting with new and experienced players to find the 'right mix' for the all-important Cricket World Cup 2023.
With Rishabh Pant severely injured and the 2023 World Cup only a few months away, here's a thoughtful breakdown of how the selectors might arrive at the final XI.
Openers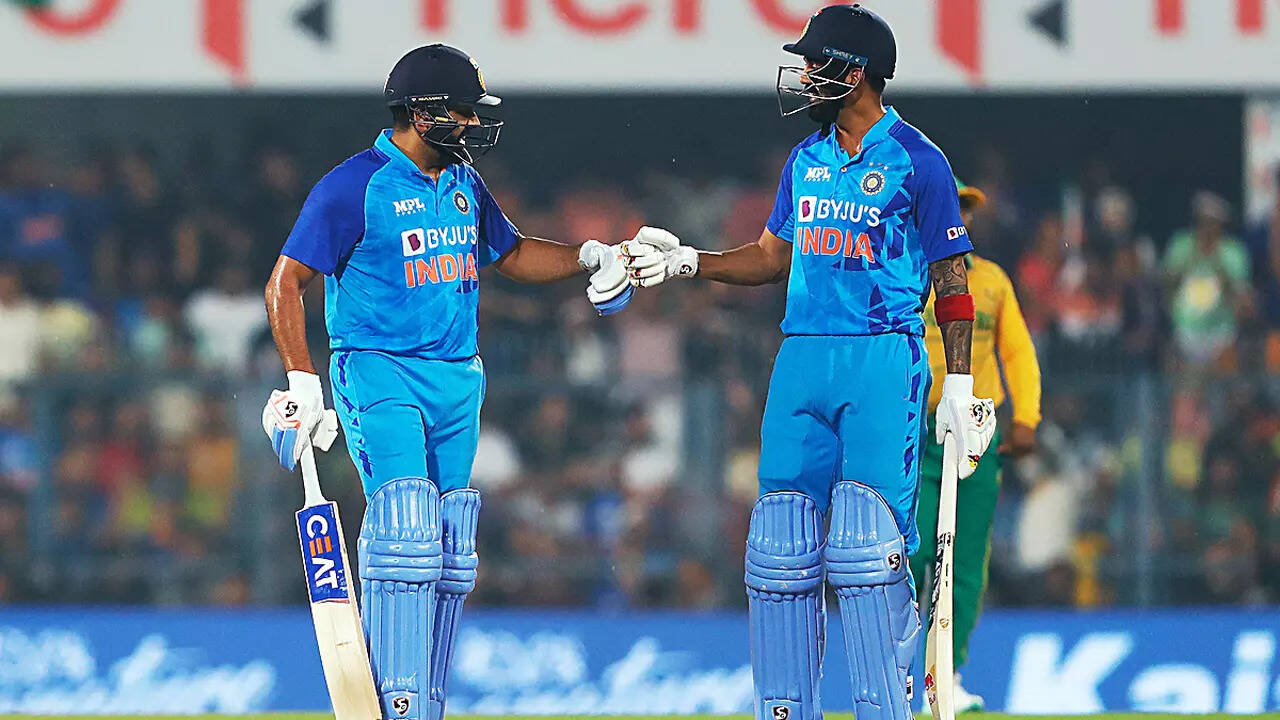 Being one of the greats of the game and the only player to score three double-hundreds in ODI cricket, skipper Rohit Sharma easily fills the first opening slot.
Rohit isn't afraid to gamble with some big shots early on and this avoids pressure mounting on the non-striker – something he was often guilty of committing pre-2022. Since 2022, the 35-year-old has managed to score at a strike rate exceeding 110 in the 11 games he played, while maintaining a healthy average of 43.44.
The second slot is a likely toss-up between Shikhar Dhawan, Shubman Gill, K L Rahul, and Ishan Kishan.
Dhawan has had a rather mediocre run in 2022. His strike rate was a meager 74, he averaged just over 34, and despite opening the innings on 22 occasions and facing relatively weaker opponents, he failed to capitalize on the good starts he got.
Both Ishan and Rahul are younger in comparison, and the fact that they are both wicket-keeper batsmen adds utility value as well.
That being said, it is hard to turn a blind eye to Shubman Gill's incredible form, but with two young, hard-hitting wicketkeeper batsmen waiting in line, he may have to compete hard for the slot.
-- Advertisement --
---
Also Read | Love Wagering on Cricket? Top 5 Cricket Leagues to Watch Out For
---
Middle Order
At this point, selecting India's middle order seems to be the most unchallenging task of the lot.
An in-form Virat Kohli with the wealth of experience he has is irreplaceable at no.3, followed by Shreyas Iyer (India's all-format highest run scorer in 2022) at no.4, and Suryakumar Yadav (The No.1 ranked T20 player in the world) at no.5.
All-rounders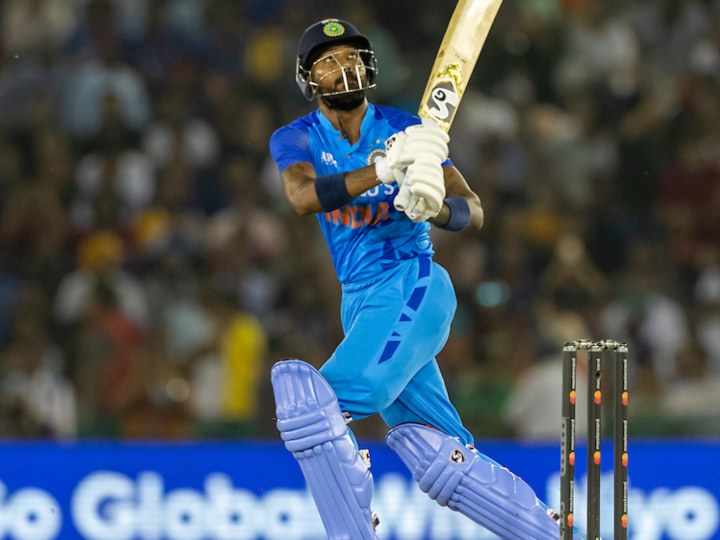 Since the retirement of the great Kapil Dev, India's pursuit to find a top-notch all-rounder that can contribute uniformly across all departments has been largely unsuccessful. Robin Singh did his best in the late 90's but never came close to Kapil's legacy.
India's hopes today largely rely on Hardik Pandya and Ravindra Jadeja, both of whom are amazing fielders, quick run scorers, and decent performers with the ball. Axar Patel's recent exploits have also been promising, but India cannot afford to have two left-arm spinners in the final playing XI.
Although Axar's bowling statistics are nearly identical to that of Jadeja's, it is Jadeja's superior batting and fielding skills that make him a very compelling pick. Jadeja has also played 231 long-format international games compared to Axar's 56 and has faced more quality opponents in diverse conditions in his 10-year career.
All things considered, an in-form Ravindra Jadeja definitely adds more bang for the buck than a prime Axar Patel. Besides, India would know that leaving out the best fielder in the world for the most competitive tournament on the planet would be a grave mistake.
So if Jadeja gets back in shape and finds his form, he is certainly going to fill the no.7 spot, right below Hardik Pandya.
Specialist Spinner
No matter how many bowling all-rounders you have, it is important to carry a specialist spinner in the team, especially in sub-continental conditions. As long as the doors stay closed on Ashwin, it is a battle between Yuzvendra Chahal and Kuldeep Yadav. Yadav seems to have found his form in the Sri Lanka series and his ability to hang around with the bat may give him the edge over Chahal who averages just over 8.00 in ODI's.
---
Also Read | How Cricket Balls Are Made | Step-by-Step Guide
---
Pacers
Never before has India had such a long list of successful pacers to choose from, but sometimes the problem of plenty may put you in a conundrum.
It goes without saying that Jasprit Bumrah, India's pace-bowling superstar, is an automatic choice. Once he recovers, the selection committee will likely offer him a series or two before the World Cup 2023 to help him find rhythm and pace.
Speaking of pace, Umran Malik is another massively gifted youngster whom India should embrace in the fullness of time. However, Including him now would be a bit of a gamble, as raw pace is often a double-edged sword.
Yes, he can surprise you with the odd ball, but when you play the likes of England, New Zealand, Australia, or South Africa who constantly face such express pace in the nets, there is every chance it may miss the mark.
Mohammed Siraj on the other hand has been extremely impressive with the new ball. Alongside picking up early wickets, he has managed to carry the load well at the death, making him a very dependable choice in the 50-over format. With 33 wickets from 19 ODI's at a phenomenal average of 22.18 and a commendable economy rate of 4.73, he definitely makes the cut ahead of Umran.
The other likely candidate would be Arshdeep Singh, who, with his left-arm swing, offers some much-needed variety to the attack. However, India must be wary of going into the longer format with just T20 specialists.
Singh has apparently only represented India in 3 ODIs so far, and despite giving away 89 runs at an economy of 6.75, he has failed to provide a breakthrough on every single occasion. His T20I record is a lot better, but it remains to be seen if he can contain runs and produce wickets at the death in the longer format.
India still has 12 ODI's to go before the World Cup 2023 officially gets underway and if Arshdeep improves his death bowling, he should replace Bhuvaneshwar Kumar – another swing king – whom India largely relied on for early wickets in the previous World Cup.
The Pant or Samson Conundrum:
While Rishabh Pant injured himself badly in a car crash last month, Sanju Samson sustained an injury on his left knee and was ruled out of the rest of the tournament against Sri Lanka earlier this month. His exclusion from the New Zealand series is now a hot topic of discussion as many see it as an indication of his likely exclusion from the forthcoming World Cup.
Truth be told, Samson hasn't been given the same kind of leeway that Rishabh Pant has.
Here's a statistical comparison to prove it. Samson averages 66.00 and has so far scored 330 runs at a lofty strike rate of 104.76 in ODIs. His wicket-keeping skills, although not often praised, have rarely been criticized.
Now, compare this to Rishabh Pant's initial struggle in 2018-2020: 374 runs in 14 matches with just one half-century, averaging a meager 26.71.
---
---
Yet, Pant was allowed to try his luck again and again. The result? He amassed close to 500 runs at well over a run-a-ball, with 4 half-centuries and a hundred, while maintaining an impressive average of 44.64 the very next season.
Sure, Samson's lack of consistency can be irritating, but if he isn't given enough opportunities before the World Cup, his progress would remain unquantified and his talent, wasted.
That being said, if Pant fails to recover and Samson refuses to live up to expectations, it gives Ishan Kishan the edge over K L Rahul.
For one, he is the only in-form left-hander India could afford in the top 6 and secondly, he guards the wickets much better than an often-erratic Rahul. He is also the busier batsman of the two, scoring at 111.97, compared to Rahul's 87.25.
With the recent double ton against Bangladesh, Kishan also demonstrated that he could play the long innings – a quality most feisty openers lack. India too might prefer a left-right combination to start with, making Kishan the clear pick of the two.
Final XI For CWC 2023:
Rishabh Pant is likely to recover by mid-2023, but he will have to spend a lot of time at the NCA and clear a consider number of mandatory tests to prove that he is fit to play again. Keeping this uncertainly in mind, here are two possible teams selectors may arrive at, with and without an in-form/fit Rishabh Pant.
Without Rishabh Pant:
Rohit Sharma (C), Ishan Kishan (WK), Virat Kohli, Shreyas Iyer, Suryakumar Yadav, Hardik Pandya, Ravindra Jadeja, Kuldeep Yadav, Mohammed Siraj, Jasprit Bumrah, Arshdeep Singh.
Likely Inclusions in the top 15:
Mohammed Shami, Shubman Gill, Washington Sundar, Axar Patel.
With Rishabh Pant:
Rohit Sharma (C), Shubman Gill, Virat Kohli, Suryakumar Yadav, Rishabh Pant (WK), Hardik Pandya, Ravindra Jadeja, Kuldeep Yadav, Mohammed Siraj, Jasprit Bumrah, Arshdeep Singh.
Likely Inclusions in the top 15:
Mohammed Shami, Ishan Kishan (WK), Washington Sundar, Axar Patel.
Read More | Top 10 Best Cricket Batting Gloves 2022 – Buyer's Guide
---
For more latest updates and stories on Indian sports (and athletes), subscribe to KreedOn network today – KreedOn: The Voice of #Indiansport
---