Sports are demanding and take a lot of toll on your body. You need adequate rest and recovery to start afresh the next game. The athlete cannot deliver a high-quality performance if he remains tired all the time. The athletes need to recover from mental fatigue, adrenal fatigue, and chronic fatigue. Some athletes can recover quickly from extreme fatigue while some players always feel tired and exhausted needing more time for recovery. In this blog, we will look at how athletes can recover from fatigue.
Traditionally playing sports was mainly skill dependent. The player needed to be technically sound to survive. But modern sports demand a higher level of fitness standards along with technical skills. In recent years, the sporting calendar has been crowded with lots of matches played throughout the year. Hence rest and recovery have been the most important part of sports in modern times. In the modern era, sportspersons have their own physiotherapist, while there is also a special strength and conditioning coach for the team to recover from fatigue. Even a player at the most junior level is closely looked after his rest and recovery after matches.
Fatigue and its types
According to the definition, Fatigue is "

an overwhelming sustained feeling of exhaustion and decreased capacity to complete physical and mental work."
Players are high on emotions during the match. Adrenal fatigue is a type of fatigue caused when the adrenal glands due to overwork can no longer secrete cortisol. Chronic fatigue refers to fatigue that lasts for extended periods and needs immediate attention. Dizziness and muscle and back pain are the symptoms of chronic fatigue.
After an intense match, the body of an athlete wears down due to extreme physical activities. Muscle fatigue decreases the ability of the muscles to produce strength in doing any underlying actions. 
Recovery 
Recovery is the restoration of a player's condition just like that of before the game so that the player can be in the best condition during the next game. During the game, the player suffers stress on the joints, bones, and muscles. This is called physical stress. Along with the physical stress, there is stress on players to perform under immense pressure. Hence, the central nervous system is affected in terms of fatigue and hormonal regulation. So, every part of the body requires adequate recovery to start energizing the next game.
How athletes recover from fatigue
Gone are the days when the recovery part consisted of mere cooldown stretches and diet. Though sleep and diet are the most important part of the recovery from fatigue, it is not the only part of the recovery process. In this digitalized era, players are closely monitored using gadgets and the recovery process takes using modern advanced tools. Let us have a look at how players recover from extreme fatigue after matches:
Ice Baths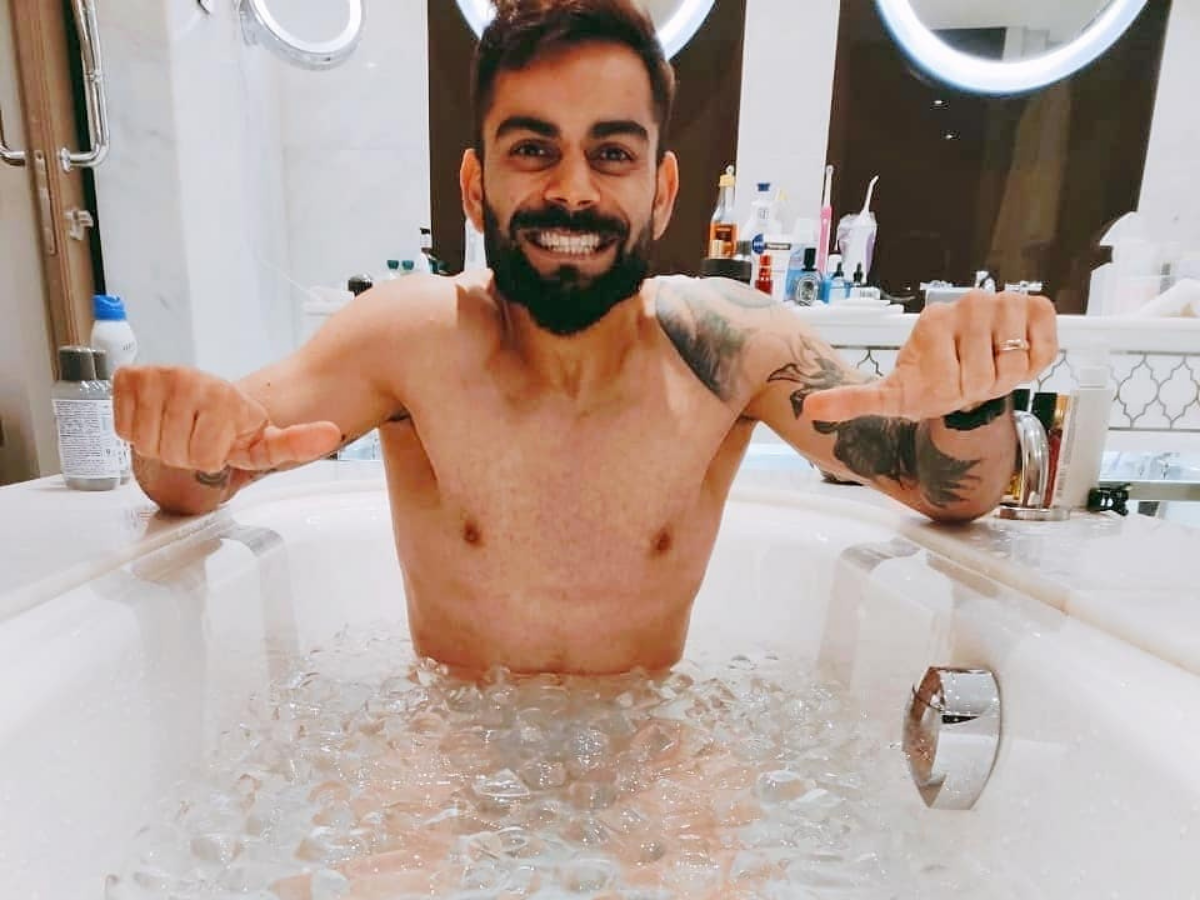 The ice bath is an effective recovery technique that helps athletes recover from muscle fatigue. Your blood vessels constrict as a result of the freezing temperature of an ice bath. Your muscles' blood supply is reduced as a result, which may lessen swelling and inflammation. Additionally, studies show that cold treatment reduces post-exercise inflammation more effectively than other approaches.
---
Also Read | Top 8 Best Exercises To Reduce Belly Fat
---
Cryotherapy
Many modern football players like Christiano Ronaldo, Neymar, and most basketball players use this technique to remove tiredness in the muscles and exhausted feelings in the body.  When receiving cryotherapy, you enter a special room that is often chilled to below minus-150 degrees Fahrenheit. You stay there for a few seconds.
-- Advertisement --
The use of cryotherapy is supposed to make athletes' bodies far more prepared and speedy for their next game and can practice, or run by significantly reducing muscular pain and inflammation, and flushing fluids and other chemicals from muscles.
Hydrotherapy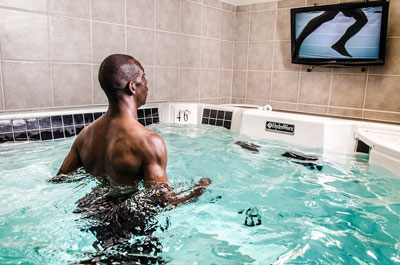 The healing process will be aided in a variety of ways by a hydrotherapy or pool session. After a long day in the field, hydrostatic pressure greatly improves the blood flow in the legs. It is preferable to swim in cooler pool water since it mimics the effects of an ice bath. Moving against resistance while in the water also enables mild functional motions, which further mobilize and stretch the entire body.
Cupping
The cupping technique helps to remove chronic fatigue and muscle pain. In the traditional type of alternative medicine known as cupping treatment, a therapist applies special cups to your skin for a short period to generate suction. People get it for a variety of reasons, including as a form of deep-tissue massage and to aid with pain, inflammation, blood flow, relaxation, and overall well-being.
Hyperbaric oxygen chamber
The technique is intended to significantly boost the body's saturation in oxygen. Players will be forced to breathe 100% oxygen while within a pressurized chamber, increasing their body's ability to absorb it. Theoretically, this might speed up the body's cellular recuperation. In addition to speeding up overall recovery, players are said to heal from injuries up to 33% faster. This involves oxygen percentage in the body and also helps recover from mental fatigue faster. 
---
More | Top 10 Best Gym Equipment Brands In India
---
Electro-stimulation
This is a recent technique used by players to remove extreme fatigue from the body. The smooth muscle present in the walls of blood and lymphatic vessels contracts as a result of stimulation of the component of the nervous system that regulates the lymphatic system. The only thing the player needs to do is lay down while wearing electrodes; the system will handle the rest comfortably. This helps in the stimulation of muscles thereby helping the recovery process. 
Traditional Indian Therapies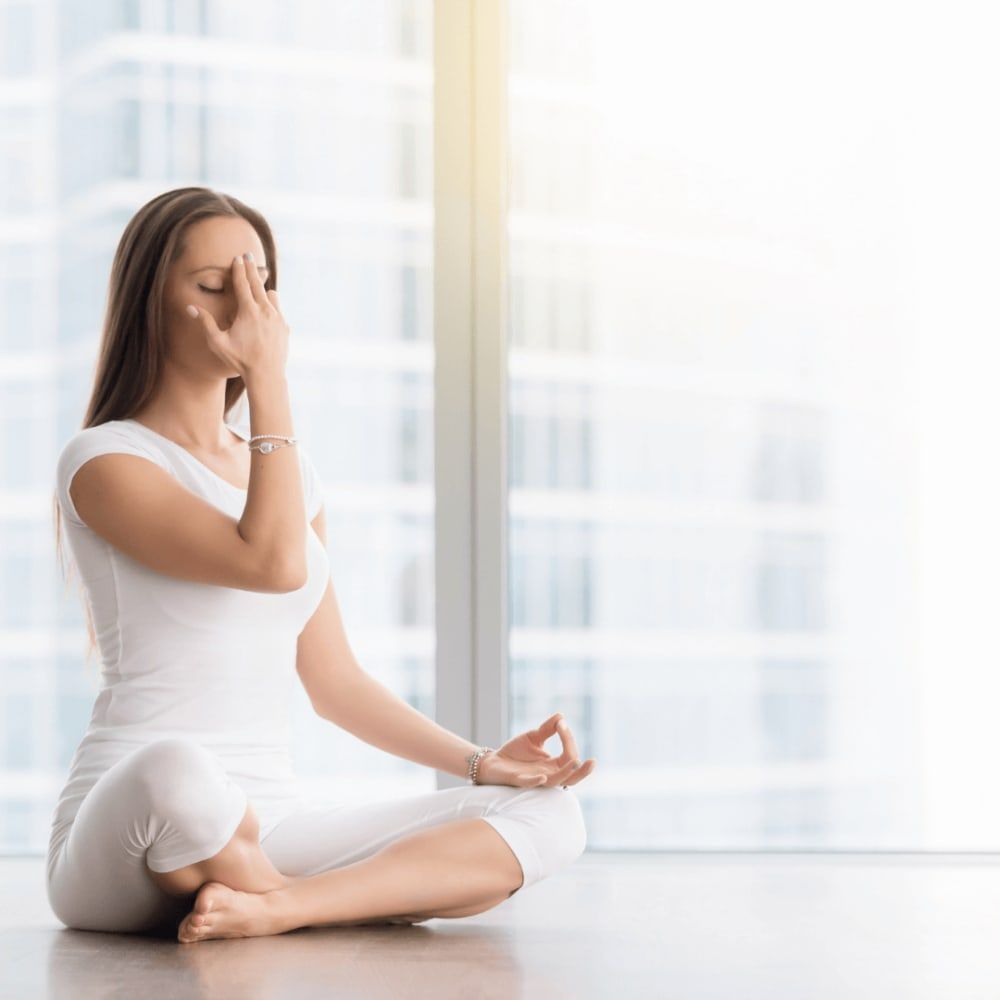 Ancient Indian techniques like yoga, pranayama, and meditation have proven to be a game changer in removing chronic fatigue and adrenal fatigue. Yoga helps in removing soreness in muscles and improving flexibility. Pranayama is a breathing exercise wherein by practicing some breathing techniques, the athlete can improve the lung capacity and the level of oxygen in the body thus removing tiredness. Pranayama also helps in making the mind calm thereby reducing adrenal fatigue and the exhausted post-match feeling. Meditation is performed to remove negative thoughts and keep your mind fresh for the next match. Indian head coach Rahul Dravid practiced the technique of meditation in his playing days while Sachin Tendulkar exercised yoga with Guruji BKS Iyengar.
---
Read More | Top 20 Best Plant Based Protein Powder
---
How Athletes Recover From Fatigue ? What are the different methods?

1. Ice Baths
2. Cryotherapy
3. Hydrotherapy
4. Cupping
5. Hyperbaric oxygen chamber
6. Electro-stimulation
Are cold baths good for athletes?
Yes, a cold bath is an effective recovery technique that helps athletes recover from muscle fatigue. It reduces swelling and muscle damage from extreme physical activities by constricting blood vessels and decreasing metabolic activity.
Why do athletes do cupping?
The cupping technique helps to remove chronic fatigue and muscle pain. People get it for a variety of reasons, including as a form of deep-tissue massage and to aid with pain, inflammation, blood flow, relaxation, and overall well-being.