Hitaashee Bakshi is a young budding Indian golf player. The 18-year-old hailing from Gurugram garnered the attention of the country's golf fraternity during her participation in her second event as a professional and emerged as the winner of the Women's Pro-Golf Tour in 2020 which was held at the Classic Golf and Country Club in Haryana. As an amateur golfer, Hitaashee was India's number-one-ranked golfer in 2021 and her world ranking was 282. However, in 2022, Hitaashee's India rank slipped to the 3rd spot, but she has already turned professional and participated in her professional tour.
About Hitaashee Bakshi
Details of Hitaashee Bakshi
Full Name

Hitaashee Bakshi

Age

18 years

Gender

Female

Sport Category

Golf

Date of Birth

18-07-2004

Hometown

Pune, Maharashtra / Gurugram, Haryana

Education

Pursuing Law Degree

Hobbies

Reading books, especially fictional books written by Stephen King

Official Recognition

Received Chief of Army Staff's letter of Recognition for outstanding performance in golf in 2013
Hitaashee Bakshi | Early Life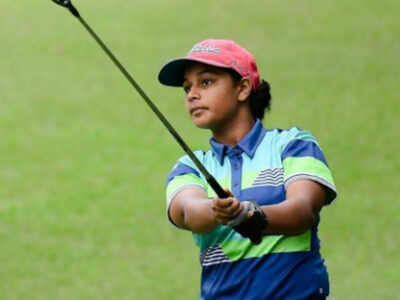 Hitaashee started playing golf at the age of six. She tried to take on a few other sports like table tennis, and badminton, but finally settled with golf. Hitaashee chose Golf because her mother, Sunita Bakshi used to play the game.
Hitashee started training at the army golf course under the tutelage of Anityachand. She now practices at the DLF Golf course under the same coach, and she has been practicing there since 2011.
Family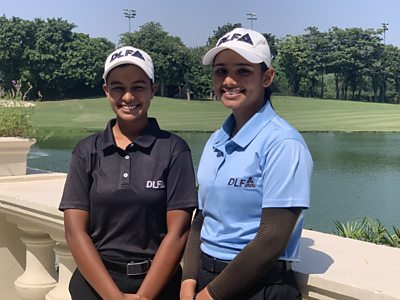 Hitaashee's sister Janhavi Bakshi is also a professional golfer and was India's no. 1 ranked player in 2018 but due to injury, she is off the course for some time. Their mother, Sunita Bakshi also used to play golf. The Bakshi sisters represented India in the national squad and have always been together. Although, out of the limelight, their father has been their constant support system.
Diet Plan
Hitaashee is mindful of what goes into her body, hence, has a nutritionist, Aruna Prasad. The 18-year-old feels that there have been improvements in her performance. 
Her nutritionist provides her with a food plan which is frequently updated based on Hitaashee's feedback and her body's response to it. Meanwhile, her mother cooks food accordingly for her at home.
Hitaashee Bakshi's Achievements
Hole-in-one at Delhi Golf Club in July – 2013

Runner-Up – The Lalit Suri National in Inter School at Noida Golf Club – 2013

Winner – LMJT at Classic Golf Resort Category 'D' – 2013

Winner – 7th AEPTA Open Ladies Amateur Golf Championship, Airtel Sub Juniors Trophy, and Lotus Trophy category Silver 'B' – 2013

Winner – 4th DGC Ladies Open Amateur Golf Championship, Talwar Trophy, and USHA Mawana Trophy  2013

Qualified for the US Kids World Junior Championship in 2013

Received Army Chief's appreciation letter – 2013

Winner – IGU Feeder Tour Category 'D' at Classic Golf Resort, Jammu, Chandimandir, Kapurthala – 2014

Winner – Ultimate US Kids in her category at Classic Golf Resort, Kapurthala – 2014

Winner – 25th Callaway Category 'C+D' Girls at Golden Greens, Gurgaon – 2014

India no. 1 in IGU merit list 2016-17

Winner of Northern India Ladies and Junior Golf Tournament held in Palm Country Club Lucknow in 2016 in C Category

Runner up Tata Steel All India Finals held in Classic Golf and Country Club in 2014

Winner Tata Steel IGU Chandigarh Sub Junior and Feeder tour held in Shivalik –




Chandimandir held in 2014

Winner Tata Steel IGU Punjab Sub Junior and Feeder Tour held in Kapurthala in




2014

Tata Steel IGU Haryana Juniors held in Classic Golf and Country Club in 2014

Became India's number-one Amateur in 2019

Winner of the Women's Pro-Golf Tour in 2020
---
Read More | Lenny Rodrigues | The footballer's journey from Goa to ATK Mohun Bagan
---
For more latest updates and stories on Indian sports (and athletes), subscribe to KreedOn network today – KreedOn: The Voice of #Indiansport