Canada was crushed by the Indian Hockey team at the Kalinga Stadium in Bhubaneswar, Odisha on Thursday. 
Vice-captain Sanjay, who scored a second consecutive hat trick and so did Araijeet Singh Hundal. While two goals were obtained by Shardanand Tiwari and Uttam Singh. The Indian stars surpassed the Canadians with a score of 13-1 in their second pool B match of the FIH Men's Junior Hockey World Cup on Thursday.  
The Indian's bounced back in the tournament after the astonishing performance by France 5-4 in their tournament-opening. Sanjay and Hundal scored three consecutive goals each 17th, 32nd, 59th, and 40th, 50th, 51st respectively. 
The prominent scorers
The other scorers of the tournament did not go unnoticed. The Olympic bronze medalist and captain Vivek Sagar Prasad, Maninder Singh, and Abhishek Lakra also made it to the scoresheet with Uttam Singh (47th), Shardanand Tiwai (35th, 53rd), Maninder Singh (27th), Abhishek Lakra (55th), and Vivek Sagar Prasad (8th). 
Highlights of the game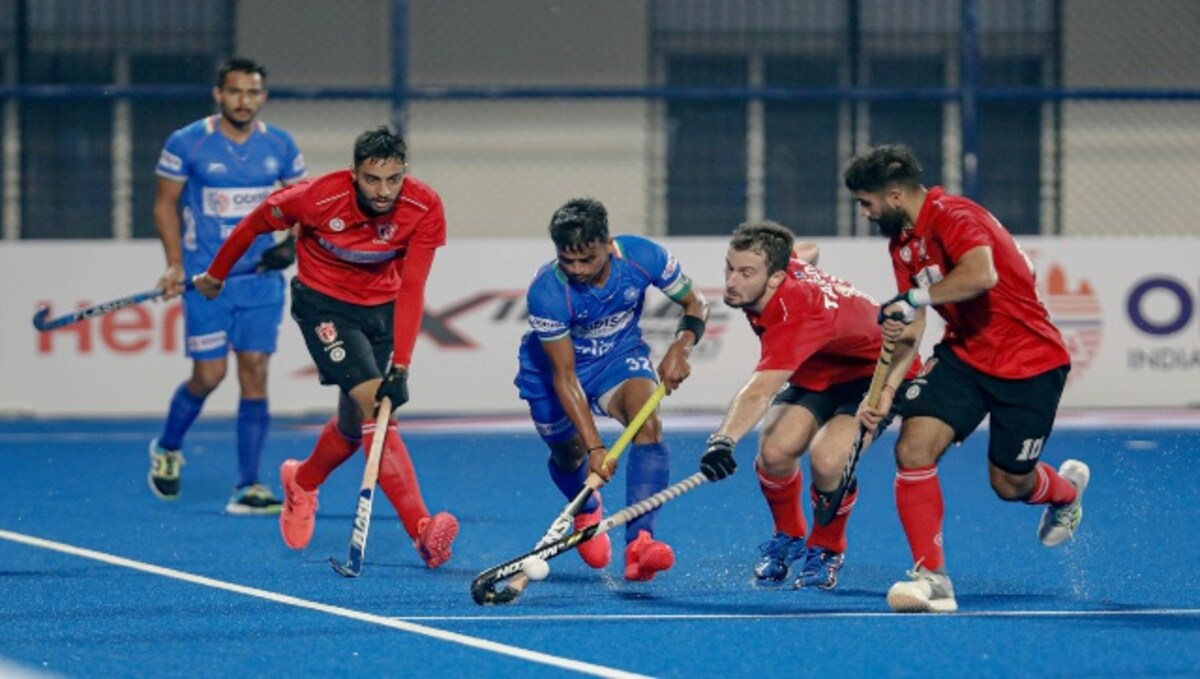 France after beating Poland 7-1 on Thursday, is leading Pool B with two wins. While India is placed second. 
Canada was knocked out of the Junior World Cup as they earlier lost 1-0 to Poland and this was their second consecutive defeat. 
Moreover, India ended the first quarter with a 2-0 lead. In the second quarter as well, India was domineering its way by scoring two more goals. India led 4-1 into halftime even when Canada approached one back from a penalty corner. 
In the third quarter, India striving possession cleared their way without much opposition and the Indian Team scored three goals. India was ahead by 7-1 as Sanjay, Hundal, and Tiwari scored one goal each. 
Last but not the least, Canada lost faith in themselves and was highly disappointed which enabled India to score as many as six goals, and the hat tricks of Sanjay and Hundal were also completed with this. 
-- Advertisement --
However, India will encounter Poland in their last Pool match on Saturday. 
It is also important to take into account that Egypt 15-0 was also defeated by Argentina, Korea 12-5 by the Netherlands, and USA 17-0 was beaten by Spain. 
---
[For more latest updates and stories on Indian sports (and athletes), subscribe to the KreedOn network today-
KreedOn: The Voice of #Indiansport]