Every Sportsperson or an athlete compromises with many things in their life and one of the main things is Food, they have to take care of maintaining their diet to achieve the level of success they want. Every sports person deserves a cheat day, a day of freedom to eat anything they want and take the relish of their exquisite cheat meals.
Being an Indian when you hear "delicious food" a tempting of spicy, savory, and enticing food which is hot and crisp enriched with Masala comes to your mind.
Did your mouth start watering? Well, it's just the beginning. As Indians, we have major interests in food and sports. So to make your day much better here is a list of Indian sportspersons and their favorite cheat meals.
1. Dum Biryani
"Paradise Biryani is extremely popular for Hyderabadi Biryani; a must visit for anyone in the city," said

Sania Mirza

. As Biryani is her favorite delicacy.

Sania loves homemade biryani more, but she loves smashing some Chinese food occasionally, she threw a biryani treat to the "Dilwale" movie team for which Shahrukh Khan had complimented

The Baroda all-rounder Irfan Pathan's ideal dish is Dum Biryani. He had invited some of his teammates for a welcome break at his bungalow and he served them with Mutton Biryani. After the dinner, Kohli was talking to TOI and said: "

I have had mutton biryani at many places, but nothing can beat the one I had here". This shows the love Irfan has for biryani.

Sourav Ganguly's close associate stated that he and his grandfather love biryani and he also said "

on any special occasion, he would prepare biryani for the family. We've been making it for them even before Sourav was born. And in 1985, I took up my father's mantle. Since then, I've been making the dish for them."
2. Kebabs
-- Advertisement --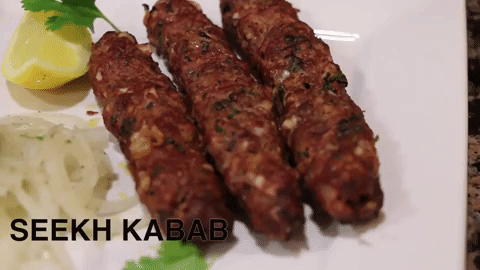 Mahendra Singh Dhoni

is known to get powerless in front of kebabs. Captain has a favorite food joint in New Zealand known as Kebab Salateen. In his food joint, he prefers mix kebab — cooked pieces of chicken and lamb filled into a roti with spicy sauces and salads. One bite into the juicy meat feast and he loves it.

In Suresh Raina's Delhi wedding, guests were offered Tender, soft and juicy Tundey kebabs wrapped in thick parathas with onion rings and spicy dhaniya chutney.  

"Whenever Raina is in town, he is a regular at his outlet in Aminabad." Lucknow's Tundey kebab's owner Mohd Usman said. He had promised the ace cricketer that he would cook at his wedding whenever it takes place.
3.Aloo Paratha
Saina Nehwal

has said that "she loves to eat good food and she loves aloo paratha but she can't eat a lot, as it gains weight."

Virat Kohli

As a proud Punjabi, he loves Paratha but not more than Sushi, said Kohli in an interview.

Harbhajan Singh said he likes Aloo paratha with some curd, some pickle, and some nice mint chutney.

Sakshi Malik

after winning in 2016 Rio Olympics while everyone was congratulating and she

consider at that moment was Aloo parathas. "I need to go home and eat aloo parathas. I needed to keep up a strict eating routine and they could never serve those in the Olympics," she said.

Rohit Sharma can't take his hands off aloo paratha even if he has been advised to stay on a strict diet said  by his fitness coach
4. Pizza
Sania Mirza loves Pizza, "She mostly avoids junk food but when she has a craving she goes for it.

To compensate those extra calories, she increases her work out by 20 to 30 minutes the next day." Says Sania

"Dhoni is particularly partial to chicken tikka pizzas," says Santosh Lal, a longtime friend and a member of the Jharkhand Ranji squad.
5. Kadhi Chawal
It feels like I've not eaten Kadhi chawal for ages now. I was mostly on a liquid, carb-free diet. Now I can relax," Said Sakshi Malik.
Yuvraj Singh's favorite dish happens to be Kadhi chawal, said by him in an interview.
6.Japanese Sushi
"

Sachin Tendulkar

loves

Japanese food and sushi (small balls of vinegar-flavored cold rice garnished with raw seafood or vegetables), he even once tried to get his Indian teammate, Suresh Raina to taste sushi and sashimi at a Japanese restaurant" said by Paras Mhambrey, Tendulkar's long-time friend and former Mumbai teammate
In a promotional event for Tissot, Virat Kohli revealed "My favorite cuisine is Japanese – I love sushi. When I am at home, I prefer a lot of spinach and sweet potato. I don't cook much now because I don't have the time. Maybe later."
7. Butter Chicken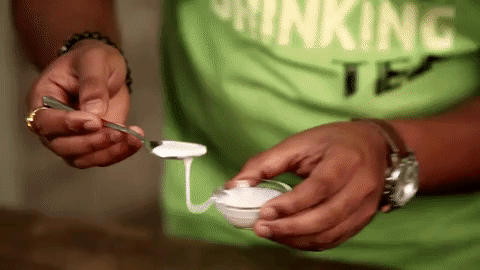 Sachin's brother Ajit Tendulkar was asked about how his brother's life would be after retiring, he replied: "Now Sachin can eat as much as butter chicken he wants". This shows Sachin's love for butter chicken.
A Punjabi at heart, Virat Kohli has grown up on butter chicken that was simmering in the kitchen when Sardesai was visiting the athlete. "Well, I am a good Punjabi boy who used to love butter chicken and food in general, so the early days of a controlled diet weren't easy," admits Virat.
Mahendra Singh Dhoni loves homemade butter chicken cooked by his wife who was Hotel management student at Taj, Dhoni loves to dig his teeth into the delicious butter chicken.
8. Kheer
Mahendra Singh Dhoni's sweet tooth consists of kheer and he really relishes it.
"Virender Sehwag always liked milk, milk products and relishes the kheer his mother prepares for him." Says Father Kishan Kumar
For more exciting Indian sports stories, scroll down and subscribe to our newsletter.