England, after all, kept their hopes of progressing to the World Cup 2019 knockout stages alive by ending India's 5-game winning streak with a comfortable 31-run victory.
Was it due to Rishabh Pant's surprise entry into the squad? Was it down to the Yuzvendra Chahal and Jasprit Bumrah's underperformance with the ball? Or was it because of KL Rahul's unceremonious duck that led to India's downfall? Well the questions are many, but the answer is that India, for the first time in this competition, look vulnerable.
Knowing that it was a do-or-die match, English openers Jonny Bairstow (111) and Jason Roy (66) set the tone for the evening with some blistering performances with the bat. The Indians decided not review Roy's suspected edge which proved to be a costly misjudgement in the end. The duo went on to register a cool 160-run partnership, with Bairstow hitting his debut WC ton. Joe Root (44) and Ben Stokes (79*) then performed well to ensure the hosts posted a challenging total of 337/7. While Mohammad Shami (5/69) ended the innings with a fiver, others failed to perform well.
India were going to need a good start if they were to win the contest. And that is exactly what they didn't, as KL Rahul returned for a duck. The resultant was that the duo of Virat Kohli (66) and Rohit Sharma (102) had to play cautiously, which indeed meant that the required run-rate went drastically up. Although Hardik Pandya (45) and MS Dhoni (42*) did try hard to speed things up, an outstanding English fielding and tight bowling came in their way. Ultimately, the team ended up at 306/5, 32 run short of the target.
The consolation for the Indian fans, however, was that arch-rivals Pakistan may not proceed to the semi finals as a result of the loss.
Twitter Reaction
Nonetheless, as they always do, fans came up with some incredibly funny tweets to lighten up the mood. One of the major talking points was the fact that the Pakistan supporters were actually rooting for India to beat England (which would indeed liven up their hopes of the Knockouts). Here are some of the best Twitter reactions:
After seeing kedar and dhoni in last over…..?#Indvseng pic.twitter.com/lLtfH9UybS

— Dc2700❌ (@Dc27001) June 30, 2019
-- Advertisement --
This One…! ? #IndvsEng pic.twitter.com/oQSKZp4IAk

— × Kettavan Memes × (@kettavan_Memes) June 30, 2019
After watching Match ??.#INDvsEًNG pic.twitter.com/obAOCEXR50

— Ahmed Shah ????? (@Shahg1008) June 30, 2019
another surgical strike by dhoni…#indvseng #indiavsEngland #dhoni
he knows…where to win…and where to lose….?? pic.twitter.com/h9izAl39w1

— perfect replier (@PReplier) July 1, 2019
Happy to see #indiapakistan fans supporting India against #British as our forefathers once used to do in last century #indiavsEngland

(Flag of East India company thou) pic.twitter.com/72rLNLXEq6

— Rahul Easwar (@RahulEaswar) June 30, 2019
Divided by England, united by England.

#ENGvIND #INDvENG pic.twitter.com/XM99giEY8Z

— Ahmed dada ?? (@_iamAhmedDaDa) June 30, 2019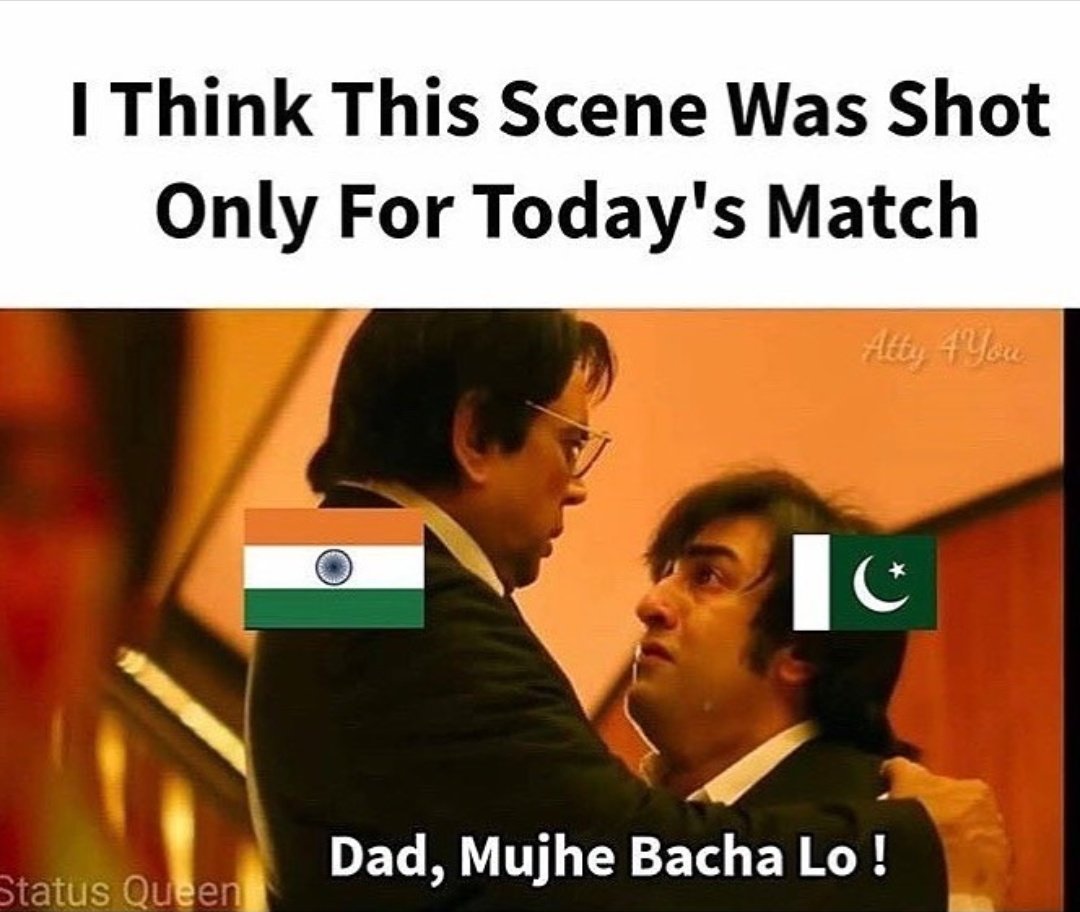 Scenarios of today's #IndvEng match:

Indian fans: Ekadh match haar bhi jaye to koi fark nahi padega.

Pakistan fans: COME ONNN INDIAAAAAA.

— IamMathur (@yogeshwermathur) June 30, 2019
"First time since 1947 that Pakistan, Bangladesh and Sri Lanka are rooting for India against England" – OH.

— Nav Chatterji (@navchatterji) June 30, 2019
England unites India-Pakistan! @NewIndianXpress cartoon #IndvsEng #pakistancricket pic.twitter.com/p31Leor8Rv

— Satish Acharya (@satishacharya) June 30, 2019
? Indian driver pointed out that today is a rare occurrence.

All of "Old India" (India, Pakistan, Sri Lanka & Bangladesh) is cheering together for India to beat England due to the points table positions.

I mentioned Australia cheered for anyone to beat England ?

— Mike Cannon-Brookes ??‍?? (@mcannonbrookes) June 30, 2019
Pakistan to Team India #IndvsEng #PKMKB pic.twitter.com/FICe4wj7L3

— Namrata?? (@unfrgttble_gl) June 30, 2019
Indian fans right now #IndvsEng pic.twitter.com/qBAlLDD9Np

— Opinion Guruu (@OpinionGuruu) June 30, 2019
**Jonny Bairstow completes century**
Hindi commentator: "Jonny bangye Janardan"

Me:#INDvENG #IndiavsEngland #IndvsEng pic.twitter.com/LOhxqZ86Un

— Sir Jadeja fan (@SirJadeja) June 30, 2019
Looks Aleem Dar might have knocked Pakistan out with this decision.#IndvsEng pic.twitter.com/UWS1QKA5hn

— Mehul Sanghani (@Mehul_K_S) June 30, 2019
Is it pre 1947 India or last night #IndVsEng #WC19 game you're talking about? pic.twitter.com/Ca0iLHO8DO

— Kazim Sabri (@KazimSabri) July 1, 2019
?
IMPOSSIBLE BECAME POSSIBLE

?when PAK ROOTED for INDIA at the #INDvsENG Cricket match

?PAK's support of course, was solely for selfish reasons

?Nonetheless,it was a TREAT to WATCH PAKIS Screaming their lungs out,Cheering for INDIA?

?#MondayMotivation#MondayMorning pic.twitter.com/0CHyK5bolB

— Empress?ॐ (@iempress_1) July 1, 2019
Dhoni entering England's dressing room@msdhoni #IndvsEng #indiavsEngland #CWC19 pic.twitter.com/CQ8DmZtPmA

— Santhosh Kumar?? (@SantuPrince21) July 1, 2019
Pakistan wanted India to win, just like India wanted Pakistan to win in the Champions Trophy 2009. Both didn't happen. PAK lost then and IND lost today. It is sports. Teams play for themselves not for others. So, stop digging conspiracy theories. #CWC19

— Mazher Arshad (@MazherArshad) June 30, 2019
Kal #pakistan mein kitne TV's toote? ?#INDvENG #indiavsEngland #IndvsEng #INDvsEND

— TheUnrealJoker ® (@TheUnrealJoker_) July 1, 2019
Even a fan knws that when MSD comes at No4, can avoid pressure in the last 10 Overs in such situations. Expecting him to perform ever time is impossible, while rest of the players Runrate is nt tht grt.
Time to bring #Jadeja & #DK#IndvsEng #TeamIndia #WC2019 #IndianCricketTeam

— Balaji Manoharan (@Bala_Manoharan) July 1, 2019