The U.S. Open, Wimbledon, and the French Open are three of the most prestigious tennis tournaments in the world, with various types of tennis courts included in each. Players compete on hard courts in the US Open. They compete on the grass at Wimbledon and on clay at the French Open. The speed and style of play are affected by these types of tennis courts, and some court surfaces are more suited to particular styles than others.
For example, Rafa Nadal is known as "the king of clay," while Roger Federer is known as "unbeatable on grass." The ball's speed, spin, and the player's ability to manoeuvre about the court are all affected by the different types of tennis court. That is why it is critical for tennis players to understand the various types of tennis courts.
Types of tennis courts
| | |
| --- | --- |
| Types of tennis Courts | Famous Competitions |
| Hard Court | The US Open and Australian Open |
| Grass Court | Wimbledon |
| Clay Court | French Open |
| Indoor Court | Madrid Open and other ATP Tournaments |
Grass courts
Grass courts are also known as lawn courts. They are uncommon due to their high cost of maintenance and are more commonly encountered in the professional circuit due to their difficulty in upkeep. The ball bounces faster and lower to the ground because the surface is slick. Wimbledon is a Grand Slam tennis event held in the United Kingdom on grass tennis courts. The United Kingdom is the most popular location for grass-court tennis.
Hard courts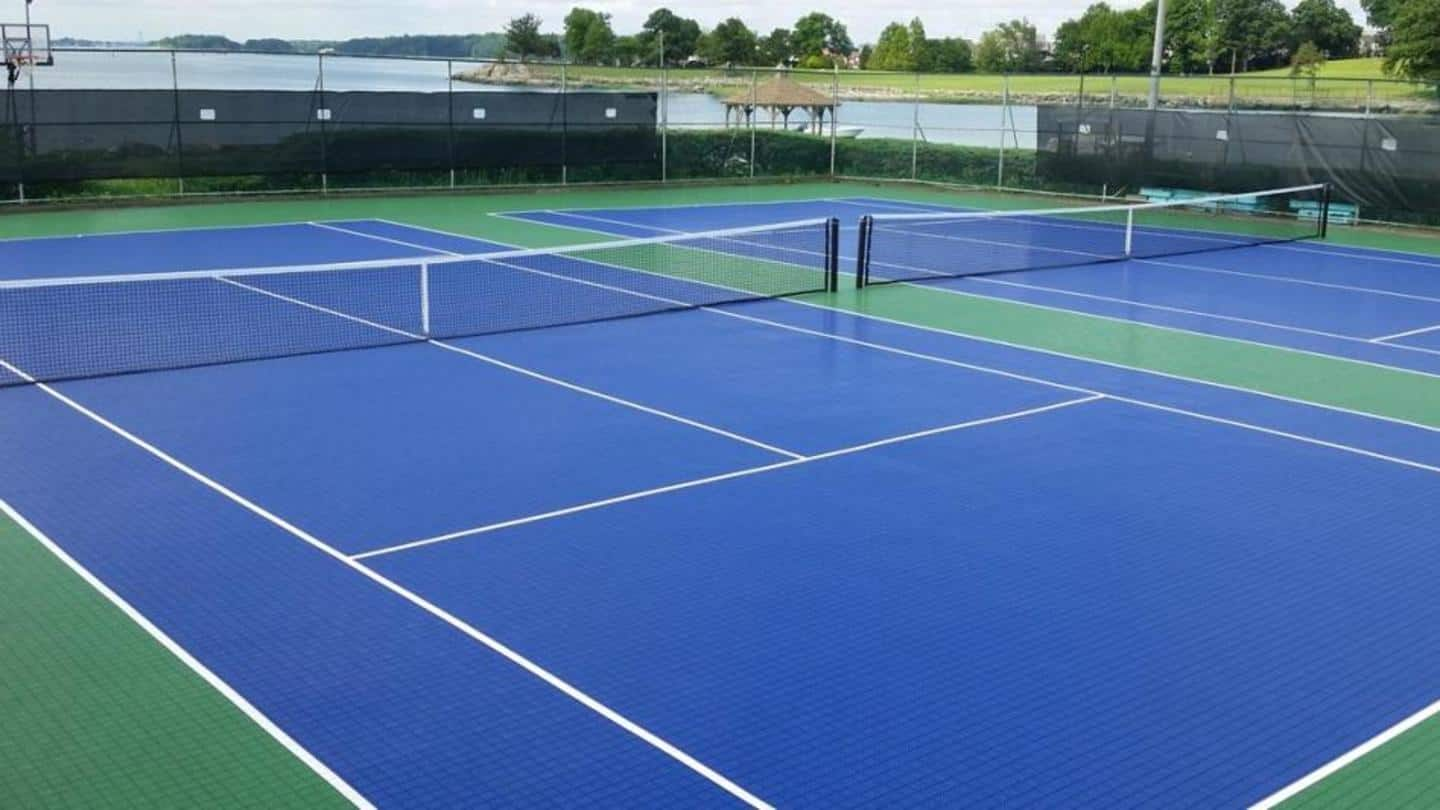 Concrete or asphalt hard courts are quite popular all around the world. The ball bounces pretty rapidly (slightly slower than grass courts) but also relatively high on these courts. On hard courts, the game is easier to control since the ball bounce is more predictable. On the other hand, on hard courts, players can train using a variety of strokes and spin to create a more dynamic game. Hard courts are used in two Grand Slam tournaments: the US Open and the Australian Open.
Rebound Ace India – Your Sports Infra Expert
This expert article is brought to you by Rebound Ace India. Rebound Sports is an industry leader with more than 15 years of experience when it comes to Sports Infrastructure for any sport. They are specialized in Wooden Flooring, Acrylic flooring, Rubber Flooring, Astroturf, and several other types of sports flooring in India. Rebound Ace India manufactures world-class long-lasting sports products based on patented technologies and rigorous R&D.
---
Have a sports flooring need? Get help here 
---
Clay courts
Clay courts are more prevalent than grass courts, particularly in Europe and South America. Because the surface is not exactly formed of clay, the term is rather misleading. Green clay courts are constructed of metabasalt, whereas red clay courts are made of crushed brick. Clay surfaces favour powerful baseline players with a lot of topspin since balls bounce lower and higher (the polar opposite of grass courts). The ability to slide and smash the ball while still in motion is another key feature of clay courts. 
Clay courts are diametrically opposed to grass courts in that the ball bounces slower and higher. It usually favours powerful baseline players who use topspin frequently. These kinds of courts are more common in Europe and South America. The French Open, often known as Roland Garros, is held on clay courts. Moreover, The Grand Slam French Open, which takes place in France, is the most well-known clay event. However, the true champion of clay is Spaniard Rafael Nadal, who has won more matches on the surface than any other player in the history of this Grand Slam. This year it was a colossal effort of Novak Djokovic who was able to beat Rafa on his Territory for the first time in the semis. The Djoker went on to win the French open for the first time in his career.
Synthetic, carpet, or indoor courts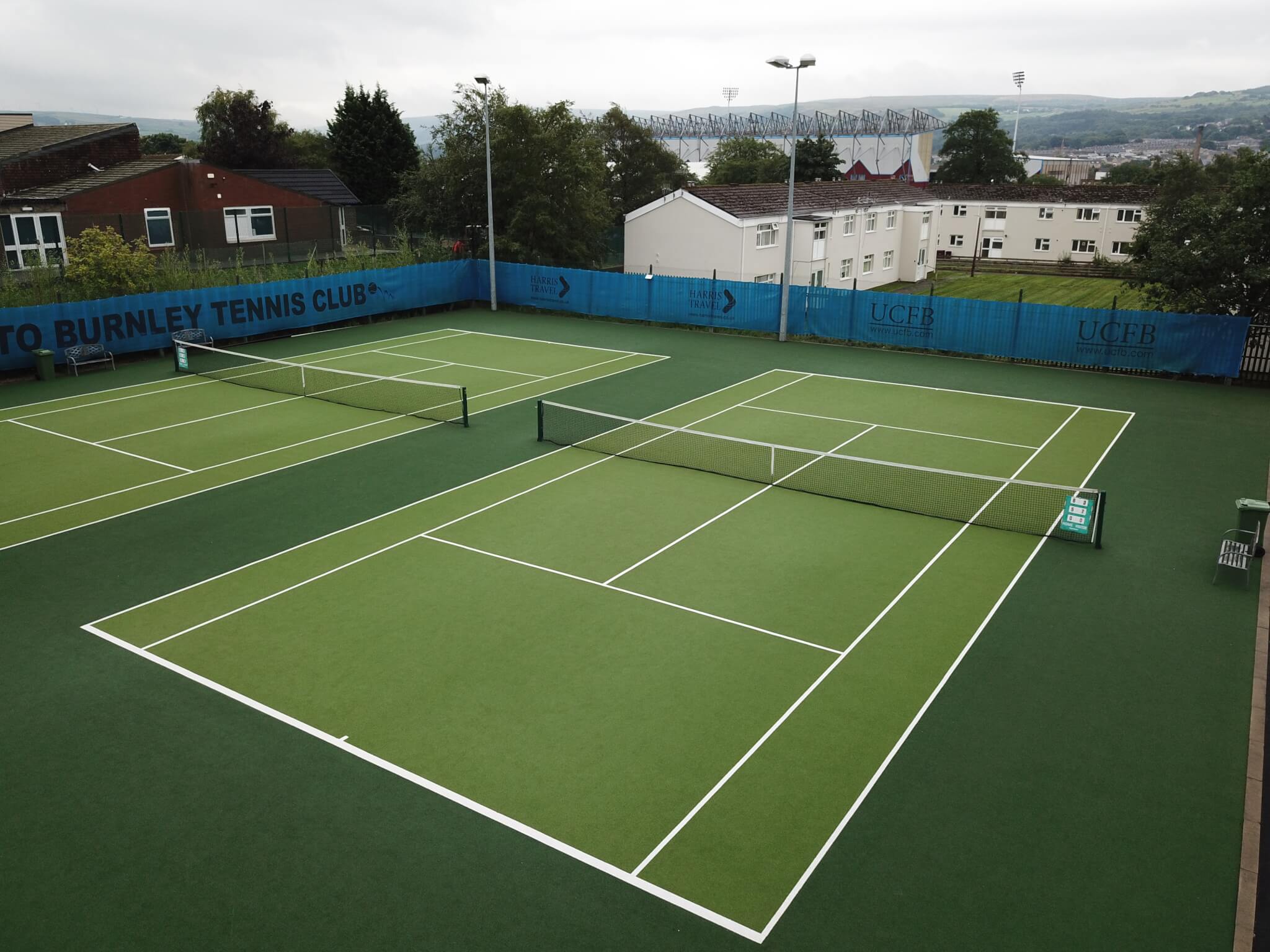 Synthetic courts have strong durability and they are replicated like the original grass courts with the use of plastic grass. Indoor courts, as the name implies, are tennis courts that are covered or located within a structure. In an indoor court, several court surfaces including grass, clay, and hard are utilised; however, hard surfaces are the most preferred. The major advantage of an indoor court is that the game can be played regardless of the weather. Professional tournaments including the ATP Finals are held on indoor courts.
-- Advertisement --
Seizing the best among the rest: Types of Tennis Courts
Young, advanced tennis players should also check out several courts to figure out which one best matches their style of play. In different parts of the world, different court surfaces are popular. Young players may test out different types of tennis courts while enhancing their abilities in an exciting, international setting by attending international summer tennis camps. 
---
For more content on Indian sports & infrastructure stay tuned with KreedOn.