Table tennis is one of the extremely popular indoor sports and Asian countries embraced this sport quite well and quickly became the world's leaders, especially China. Table tennis, also known as ping-pong and whiff-whaff, in which two or four players hit a ball, also known as the ping-pong ball. Over the years, the world has seen many phenomenal table tennis players, however, some legendary players left their mark in history books. To enumerate the best table tennis players in the world ever, this list takes into consideration of all past performances, achievements, and rankings. In this blog, we will look at the top 10 best table tennis players in the world of all time.
Top 10 Best Table Tennis Players in the World
| | |
| --- | --- |
| Rank | Best TT players |
| 1 | Ma Long |
| 2 | Jan – Ove Waldner |
| 3 | Liu Guoliang |
| 4 | Deng Yaping |
| 5 | Wang Liqin |
| 6 | Guo Yue |
| 7 | Zhang Jike |
| 8 | Xu Xin |
| 9 | Ichiro Ogimura |
| 10 | Wang Hao |
Ma Long: Greatest TT player in the world
At number one on this list, we have China's, Ma Long. Nicknamed "The Dictator" and "The Dragon, currently ranked No. 3 in the world as of 14th December 2022. With his brilliant skills, he has won every single title in the game of table tennis. He was ranked No. 1 in the world for 64 consecutive months, the most by any male in the history of table tennis. This superstar is the captain of the Chinese National Men's Table Tennis Team. 
He also shattered the record by winning 28 ITTF World Tour titles, 5 of which he won in a trot. He clinched many titles in his career so far and is also known as one of the best Chinese table tennis players and also among the best TT players in the world.
Jan Ove Waldner: Best table tennis player
Jan – Ove Waldner is a Swedish former table tennis player, popularly known as "Mozart of Table Tennis". He is known in China as Lǎo Wǎ ("Elder Waldner") and is one of the best non-Chinese table tennis players in the world of all time. At the early age of 16, he started his career and since then has won numerous awards.
He clinched the titles of the European Championship, Swedish Championship, the World Championship. He was also one of the 5 players to complete the career grand slam. After winning the gold medal at the 1992 Olympics, he also won the Svenska Dagbladet gold medal.
---
Also Read | Table Tennis Rules for Beginners | Explained | A Quick Guide
---
Liu Guoliang: Top TT Player
Liu Guoliang remains one of the greatest and most successful table tennis players and coaches in the world. With several feathers in his cap, Guoliang has won major titles in all world tournaments including Olympics Games, World Championships, and World Cup. At the end of his successful career, he was appointed head coach of the men's national team. He was also later appointed as the President of the Chinese Table Tennis Association at the end of 2018.
Deng Yaping: Best female TT Player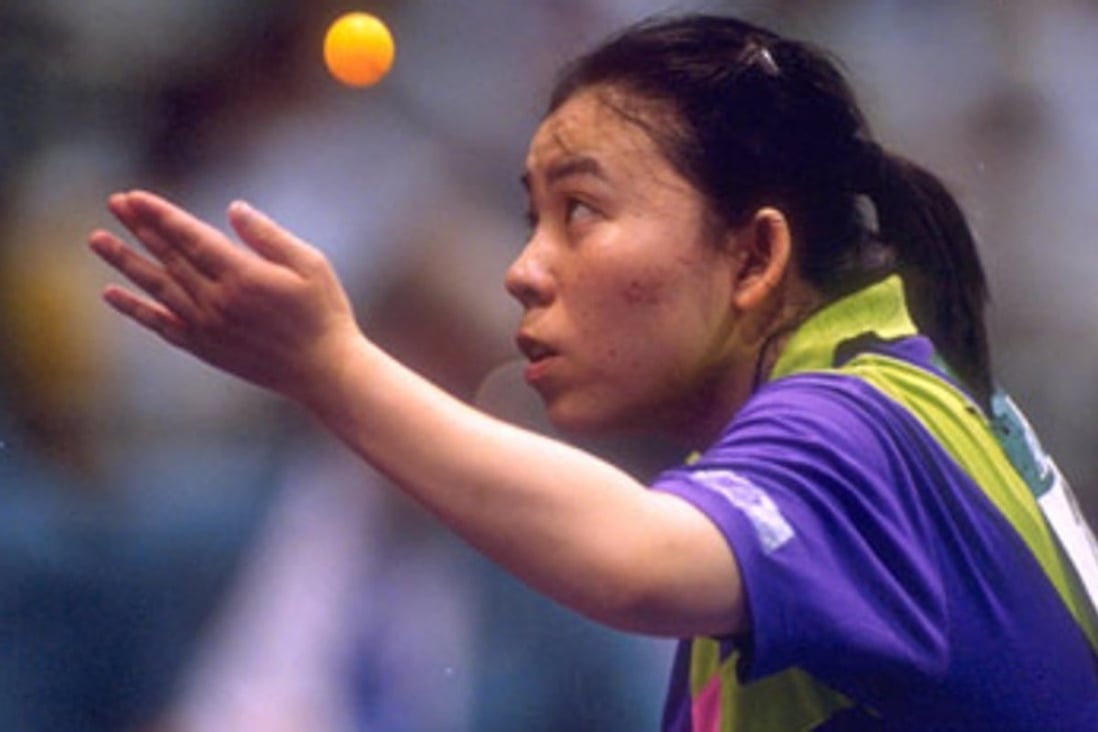 Deng is an inspiration to all aspiring table tennis players and was the only female player to hold the world number-one ranking for 8 consecutive years. At the time of her retirement, she also won the most titles among both men and women. She won multiple World Championships and was also voted China's Sportsman of the Century. She was placed in the ITFF Hall of Fame in 2003.
Wang Liqin: Best table tennis player
Wang Liqin started playing for the Chinese Men's National team at the age of 15 years. He also bagged major titles in World tournaments including the World Championships and Olympic Games. Moreover, he has been ranked Number 1 by ITTF for 25 consecutive months, from September 2000 to September 2002. After his retirement, he became one of the most successful coaches of the Shanghai team in the Chinese Super League.
-- Advertisement --
Guo Yue
Guo Yue is a Chinese table tennis player and one of the most talented and gifted left-handed attack players in the game of TT. In this list of best table tennis players in the world, she is ranked 6th. With her brilliant skills and expertise in the game, she remained unbeatable in different categories including singles, doubles, and mixed. Yue bagged victories in major tournaments like the Olympic games, World Championships, and the Asian Cup. 
After the Controversy, Guo Yue was kicked out of the National TT Team in 2015 because of "poor behavior" and lack of interest. In the year 2015, Yue decided to retire and then pursue her academic interests at Tsinghua University, China.
---
Also Read | Sharath Kamal Biography: India's Table Tennis Player Who Only Likes It Winning
---
Zhang Jike 
Zhang Jike is a retired Chinese table tennis player. He is the fourth male player to ever achieve a career Grand Slam title in table tennis history when he bagged gold in men's singles at the Olympic games in London in 2012. He won the Grand Slam in 445 days only. This popular and highly respected player in China and around the world won WTTC 2011, World Cup 2011, and the 2012 London Olympics consecutively, which made him the fastest player to ever win a Grand Slam. After winning his first Grand Slam, he won WTTC 2013 and World Cup 2014.
Xu Xin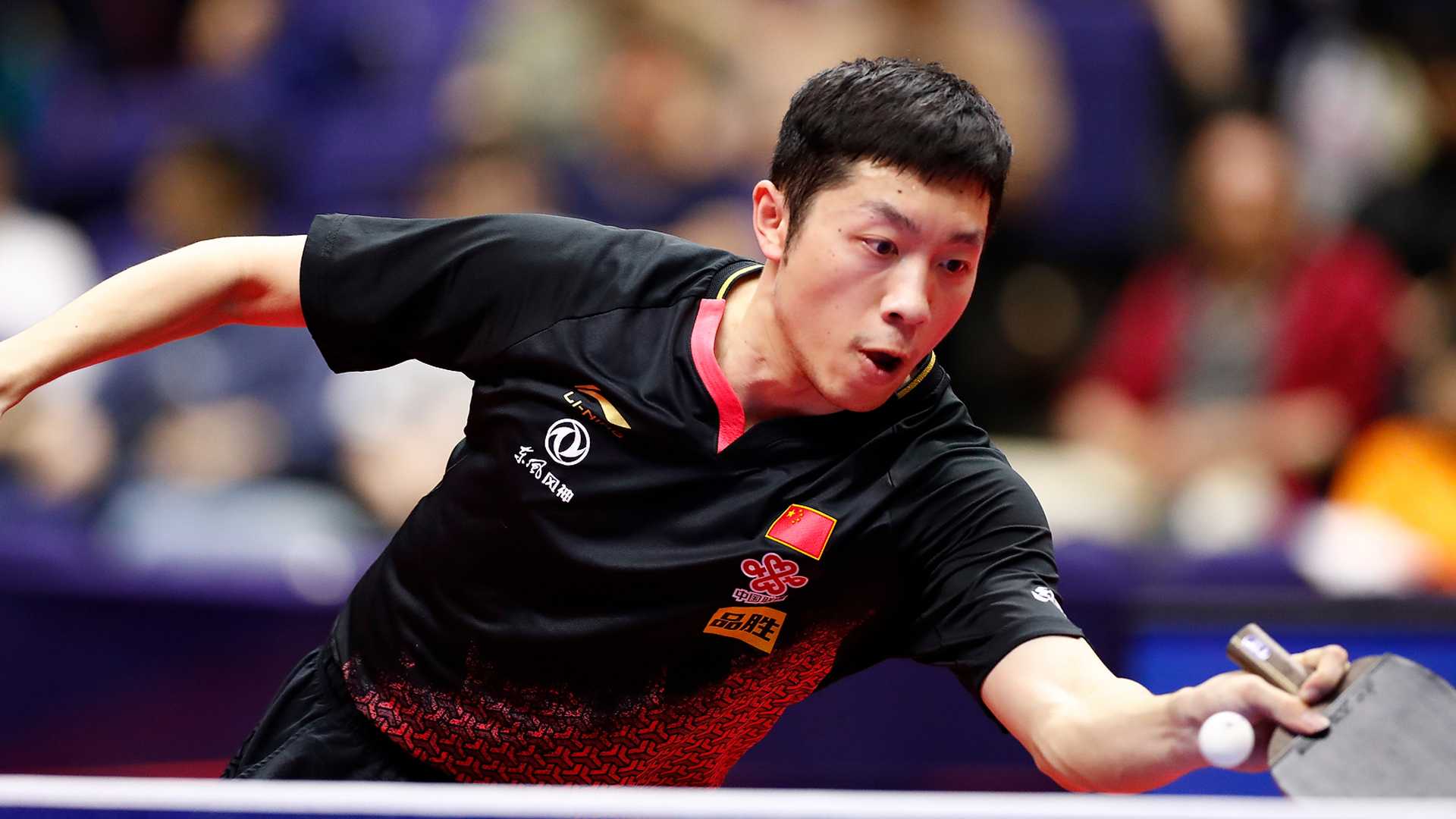 He is a Chinese professional table tennis player. In January 2013, he reached his career-high singles ranking of world No. 1. Xin has bagged 17 World Tour Singles titles. Xin along with Ma Long and Zhang Jike clinched the men's team gold medal at the 2016 Summer Olympics. In China, he is one of the few penhold grip players. In July 2021, Xu Xin and Liu Shiwen bagged silver in the mixed doubles event at the Tokyo Olympics.
Ichiro Ogimura: Best table tennis players
Ichiro Ogimura was a Japanese table tennis player and is known to be one of the best table tennis players in the world of all time. He had brilliant career stats and accolades under his name. This former World No. 1 won 3 English Open titles and 12 World Championship titles. He started playing table tennis in the year 1948 and was one of the key players in various Ping Pong Diplomacy events. 
After his retirement, Ogimura got himself indulged in the Japanese Olympic Committee and the Japan TT Association. Ogimura was also inducted into the ITTF Hall of Fame in the year 1997.
Wang Hao: Best table tennis players
Wang Hao is a retired Chinese table tennis player and is mostly recognized for his offensive penholder grip. He won the World Championship in Men's Single in the year 2009. He is also a three-time winner of the World Cup Championships and a silver medalist at the Olympic games. With his hard work and skills, Hao won the Chinese National games, Asian Cup, and the Asian championships. He was ranked World No. 1 for 27 consecutive months.
Top 10 Best Table Tennis Players India
---
Read More | Top 20 Best Table Tennis Racket for Beginners & Professionals
---
For more latest updates and stories on Indian sports (and athletes), subscribe to KreedOn network today – KreedOn: The Voice of #Indiansport