Every kid dreams of becoming the greatest footballer they can be. With that ambition, teenagers take a wise and life-changing decision and enroll themselves in some of the best football academies around the town. Since Europe is the powerhouse of some of the best football clubs and football academies, they have an upper edge in creating some monstrous talent. But with the surge in popularity of football with the speed of light, India has some of the best football academies. Wanna enrol your kid in a football academy, here are the top 15 best football academy in India:
List of top 15 best Football Academy In India
| | | |
| --- | --- | --- |
| S.no  | Football Academy in India | Location |
| 1 | Bhaichung Bhutia Football Schools | Across 12 different cities |
| 2 | Premier India Football Academy | Mumbai |
| 3 | TATA Football Academy | Jamshedpur |
| 4 | Indian Tigers Football Academy | Mumbai |
| 5 | DSK- Shivajians Academy | Pune |
| 6 | Reliance Foundation Young Champs | Navi Mumbai |
| 7 | Barca Academy India | Delhi NCR, Mumbai, Pune, and Bengaluru |
| 8 | Boca Juniors Football School | Bengaluru |
| 9 | Paris Saint Germain Academy India | Delhi-NCR |
| 10 | Arsenal Football Schools  | Delhi |
| 11 | JSW Bengaluru FC Academy | Bengaluru |
| 12 | Minerva Academy | Mohali, Punjab |
| 13 | Shillong Lajong Academy | Meghalaya |
| 14 | Kolkata Football Academy | Kolkata |
| 15 | RFC Football Academy | Bengaluru |
Bhaichung Bhutia Football Schools
Bhaichung Bhutia Football Schools, created by and designated after undoubtedly one of Indian football's greatest captains, provides a world-class platform with the most up-to-date coaching methodologies for talented young footballers aged 5 to 17. The football academy has training centres in 12 different cities across India and organises domestic & global trips with very well outstation camps that allow the children to focus solely on developing their football and team skills.
They also participate in regional tournaments, giving students real-world experience with professional football.
---
Also Read: Top 10 Best Football Clubs in the World
---
Premier India Football Academy
PIFA is one of the best football academies in India. Currently, it resides only in Mumbai who have a 2-Star certification from AIFF. PIFA, based in Mumbai, is regarded as one of the best football academies in India. It is a registered company with a 2-Star certification from AIFF. They have a strong purpose: to see India compete in the FIFA World Cup in 2026. To that end, PIFA has formed alliances with the world's finest youth football academies in order to capitalise on their technical know-how. They have distinct academies for under-13 and teenagers (13-18), with the latter receiving 36 weeks of intensive football training. They also have their own football team, PIFA FC, which competes in the Mumbai Football League. Furthermore, they have created a number of programmes for students, such as:
Premier League (weekend league tournament for children)

Champions Tour of the PIFA (camps to Europe)

Summer Camps at PIFA

Program for Play and Study Abroad

Football scholarships in the United States and the United Kingdom
TATA Football Academy
TATA Football Academy (TFA) is a truly world-class Indian football academy that spans 25,000 square feet and can facilitate up to 40 recruits. Their goal is to inculcate and prepare aspiring footballers in the most systematic way possible with the sole goal of raising the criterion of Indian football and serving as a breeding ground for producing outstanding players for the Indian National Team. Their 'CATCH THEM YOUNG' system gave children the best training possible, including innovative methods, tactics, physically and mentally conditioning, and other inputs. The fully residential programme is their flagship offering, and it includes special features such as boarding and lodging, a monthly allowance, playing kits, summer and winter clothing, ceremonial kits, extensive medical care, and schooling.
Indian Tigers Football Academy
The Indian Tigers Football Academy (ITFA) was founded in 2008 by three former Chelsea players who now serve on the institute's advisory board: Gareth Hall, David Lee, and Clive Walker. The academy hired coaches with many years of experience to train the children from the beginning to the end. There is a coaching staff that includes both Indian and foreign coaches. Lachman Singh and Bernard Pereira are two well-known Indian coaches who provide training at ATFA. Michael Gilkes, Colin Pates, Keith Dublin are among the well-known international coaches who work with the players. They are able to produce a large number of good players by working together throughout the year. It not only organises tournaments in India, but it also frequently organises tournaments and matches in other countries. ITFA collaborated with Team Tours Direct, a UK-based organisation that organises sports carnivals and competitions, to organise such world football contests.
---
Also Read: Top 10 Best Defenders in the World
-- Advertisement --
---
This is the very first official Liverpool FC coaching programme in India, established in 2016 as a collaboration between Liverpool FC and DSK Shivajians FC in Pune. The Player Development Centre's mission is to help kids and teenagers learn to play "The Liverpool Way" in a fun and safe atmosphere, as well as to play an important role in enhancing players' skills, with an emphasis on creating the analytical, technical, physical, intellectual, and social features of their game. The academy has excellent accommodations, a gym, a cafeteria, a swimming pool, and cutting-edge football training centres.
Reliance Foundation Young Champs
The Reliance Foundation Young Champs academy (RFYC) was founded in Navi Mumbai in 2015 with the goal of developing India's upcoming generation of footballers. The academy presently has 65 young children throughout five age groups and is coached by former India midfielder Arata Izumi. In 2019, RFYC won the Vedanta Youth Cup in Goa, defeating Bengaluru FC and Tata FA. Following that, their U-15 team competed in the Next Gen Mumbai Cup in 2020. Manchester United, Southampton, and Chelsea's youth teams also competed in the tournament.
Barca Academy India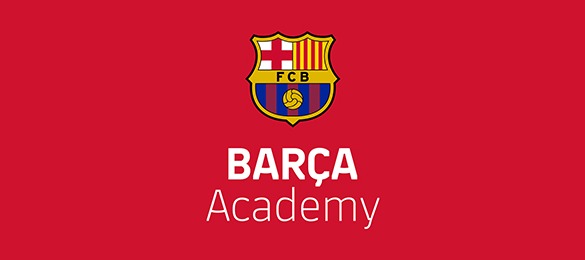 Barca Academy is the authorised FC Barcelona Football School, with locations in Delhi NCR, Mumbai, Pune, and Bengaluru. It offers an elite opportunity for players aged 5 to 18 to discover the research methods and principles of the unrivalled Barça style and ideology. Barça Academy India programmes are managed by FC Barcelona Technical Directors, who are in responsible for supervising the academy's daily operations to ensure that the FC Barcelona curriculum is perfectly drilled and integrated into training sessions. They also design training programmes to accommodate and pertain to our players of various ages. The players are exposed to a variety of internal, domestic, and international competitions. 
Boca Juniors Football School
The football academy was founded in 2013 in Bengaluru by the Argentine football club accountable for creating many quality players and brilliant players, such as Diego Maradona, Gabriel Bautista, and Joan Roman Riquelme. In 2016, the football academy spread to Mumbai in an effort to reach out to other youngsters. They provide Academy Training, Perfection Mentoring, Residential Training, Additional Training, Education Programs, and Coaching Trips to Argentina to children aged 6–17 years old. Their training programmes emphasise fundamental skills in a professional learning environment, encourage students to learn, practise, and ace the system's key skills, and teach age-appropriate abilities in a gradual way.
---
Also Read: TOP 10 Best Strikers in the World 
---
Paris Saint Germain Academy India
PSG Academy India was founded in Delhi-NCR in 2014 by French football heavyweights PSG and now has spread to Bengaluru. They organise year-long programmes as well as training facilities with the goal of giving fresh-faced footballers the chance to step inside the world of the successful club while benefiting from the know-how of its great coaches and offering a successful teaching methodology suited to each person's profile (age, level etc.). It is one of the unique and best football academy in India. 
Arsenal Football Schools
Arsenal FC, an English football club, inaugurated their 1st coaching centre in Delhi in June 2013, and have since expanded its existence to five other states: Punjab, Karnataka, Kerala, Telangana, and Maharashtra. The programmes are designed to provide children aged 5 to 17 with all-around strength and conditioning. The club believes that its partnership with India will help in generating grassroots football in India. And keep the Gunners fanbase connected. As part of the agreement, India on Track will "commit substantial and sustained funding" to improve existing sports facilities in Indian schools, as well as open a "significant number of centres" across the country.
---
[For more latest updates and stories on Indian sports (and athletes), subscribe to the KreedOn network today-
KreedOn: The Voice of #Indiansport]