While India has traditionally produced some of the biggest cricket legends. KreedOn brings you insight on debut of Indian cricketers you might missed onto.
"The secret of getting ahead is getting started. It's your attitude at the beginning that determines success or failure."
Best Debut of Indian Cricketers
The importance of beginning an endeavour well couldn't be stressed upon more. They say that well begun is half done and this saying holds true in the world of sports too. In the cricketing world, from the moment a new player steps onto the pitch wearing the national colours for the first time, the eyes of the whole country are fixed on him. Many Indian cricketers have been blessed with dream starts to their careers.
Below is a list of some of the prominent debut of Indian cricketers.
Mohammad Shami
The current 'reverse swing specialist' of the Indian bowling attack had a dream start to his career. Shami made his ODI debut against Pakistan in January 2013. The young pace battery was on target right from the first ball he bowled, giving him a place on our list of best debut of Indian cricketers.
The Right-arm fast-medium swing and seam bowler impressed everyone by his ability to bowl consistently over 140kmph. He soon made his Test debut against West Indies in November 2013. Shami picked up a record nine wickets for 118 runs in the first Test in Kolkata. He also created a record for the most number of wickets by an Indian pacer on debut.
Sourav Ganguly     
'The Prince of Kolkata' Sourav Ganguly made his ODI debut in 1992 against West Indies. He scored three runs in his debut match and was subsequently dropped from the team due to his 'arrogant' nature.
-- Advertisement --
Following an outstanding Duleep Trophy performance, Ganguly was called to the National side for a tour of England in 1996. He made his Test debut in the second Test of the series alongside Rahul Dravid. What followed was one of the most iconic partnerships at the 'Mecca of Cricket' Lord's Ground, giving him a place in our list of best debut of Indian cricketers.
Ganguly dug in and played his classic cover drives as he unsettled the English bowlers. Ganguly scored 131 in his debut innings while Dravid scored 95. He became the third cricketer to score a century on his debut at Lord's. His 131 still remains the highest score by any batsman on his debut at the ground.
In the next Test match, Ganguly scored a whopping 136 in his first innings and a 48 in his second innings. His figures of 131,136 and 48 in his debut Test series paved the way for his career and defined the cricketer he went on to become.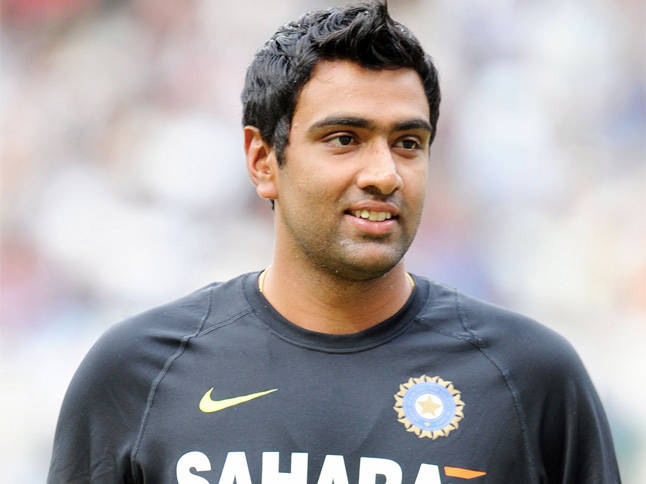 Ravichandran Ashwin
India's premier spin bowler, R Ashwin couldn't have asked for a better Test Debut. He made his Test debut against West Indies in 2011. He finished the first match in Delhi with figures of 3/81 in the first innings and 6/47 in the second. His 9-wicket haul was the second highest number of wickets picked up by an Indian on his debut. He was also awarded as the 'Man of the Match' and became only the third Indian player to win the award in his debut.
In the second test, he picked up four wickets. Finally, in the third Test in Mumbai, he took 5/156 and also scored his maiden Test century in India's first innings (103 runs from 118 balls). His dream debut series gave him the confidence and also cemented his place as an all-rounder.
KL Rahul
Coming from an impressive domestic and IPL campaign, Rahul made his ODI debut in India's tour of
Zimbabwe in 2016. He scored an unbeaten century in the match and became the first Indian to do so on his debut.
Rahul surprised everyone again when he scored another century in his Test debut against the tour of West Indies (2016). His score of 158 in the second test made him the first ever Indian player to score a century on both his Test and ODI Debut.
Narendra Hirwani
ND Hirwani, leg spin bowler, made his Test debut for India in the final Test of the series against West Indies in 1988. The match that followed would be remembered by the West Indies and the whole cricketing fraternity.
Hirwani finished the first innings with figures of 8 for 61 runs. One of his wickets included the prestigious wicket of Sir Vivian Richards who was clean bowled for him. Hirwani picked up another 8 wickets in the next innings and ended the match with astonishing figures of 16 wickets for 136 runs in 33.5 overs. This record of taking the best figures in a Test debut stands till date.
Mohammad Azharuddin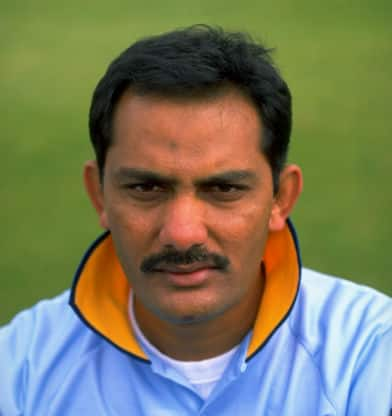 The flamboyant and versatile Mohammad Azharuddin carved his name in the world of cricket through his many accomplishments. Perhaps the greatest of them all was his test debut.
Azhar made his debut for India in 1984 against England's Tour of India. In the first match in Kolkata, Azhar came in to bat when India was struggling at 127-4. He along with Ravi Shastri added 241 to the scoreboard and ended up hitting a debut century (110) in the match.
The second Test was similar to the first one. Azhar scored 48 in his first innings and bettered it with a score of 105 in the second innings. In the third test too, he scored a century in the first innings with a score of 124 and came up with a quickfire score of 54 runs in the second innings.
Thus, the future captain of the Indian team ended up scoring three centuries in three consecutive matches in his debut series.
All of these cricketers continued to represent their country (and are still doing so) and came up with several praiseworthy performances. This just goes to show how important a debut is for a cricketer or any sportsman in general. Although it isn't sure strategy towards a successful career, a good debut performance boosts the morale of the player.
The world of sports is full of up and downs and what matters is the dedication of the player. And, as they say in the world of cricket – 'Form is temporary but class is permanent'.