One can call him a pint-sized class stroke-maker or a prolific run-getter. A man with compact cricketing technique and often considered as India's shining star, right-handed batsman Ambati Rayudu is the man we are talking about. In cricket, two things are extremely important – talent and timing. Ambati Rayudu combines both these aspects of the game pretty aptly.
After playing cricket for many years Rayudu was not amongst those batsmen who would set the stage on the blaze. His method to the game is fairly simple – 'patience' and 'class'. Even as his counterparts made their way to national duties, Rayudu took small steps towards his own goal. Slow and steady, the 33-year-old man finally donned the blue jersey. Here is his story… 
Who is Ambati Rayudu
Details

Full Name

Age

Gender

Sport Category

Date of Birth

Hometown

Height

Weight

Coach

Achievement

Youngest to score double century and century in a same Ranji match

Networth

Spouse

Parent

Sambasiva Rao, Vijayalakshmi

Children

ODI Debut

ODI debut against Zimbabwe

Test Debut

T 20 Debut

T20I debut against England

Batting Style

Bowling Style

Teams Played for

India, India A, Rest of India, Mumbai Indians, Baroda, India Red, Chennai Super Kings, Board President XI, West Zone, India Green, Vidarbha, Central Zone, India Blue, Hyderabad

IPL Debut

vs Rajasthan Royals at Brabourne Stadium, Mar 13, 2010

Captain

captain of Andhra team in Syed Mushtaq Ali T20 Tournament, India Under-19 team at the 2004 ICC Under-19 Cricket World Cup

Alma Mater

Bhavan's Sri RamaKrishna Vidyalaya, Sainikpuri.

Playing Position
Ambati Rayudu Biography
Early days
Born to Sambasiva Rao and Vijayalakshmi in the town of Guntur in Andhra Pradesh, Ambati from his early days set his eyes on cricket. Rayudu completed his early education from Bhavan's Sri Ramakrishna Vidyalaya, Sainikpuri. His father worked in the archive department in the state. He was the main inspiration behind Ambati's flair in cricket with Rao registering Ambati in the coaching camp when he was only in the third grade. In 1992, Rao took him to the Former Hyderabad cricketer academy named Vijay Paul for the sake of enhancing his talent in the game of cricket. From there, Ambati never looked back and made cricket his passion as well as career.
Entry in cricket
He started his cricketing stint with Hyderabad youth teams in 1990 and moved in Under-16 and Under-19 squadron. He appeared for India Under-15s at the ACC Under-15 Trophy in 2000, concluding as the leading run-scorer of the tournament as well as bagging Man of the Match award in the final against arch-rivals Pakistan. After his prolific seasons, he received his first chance to play first-class cricket with Hyderabad in 2002. Believe it or not, he was just 16. In the next two years, he also captained the Indian team at the ICC Under-19 World Cup, held in Bangladesh.
Ambati Rayudu Career
Domestic Circuit
One can say Ranji's trophy season 2002-2003 was the golden span of Rayudu, he smashed 698 runs with an average of 69.80. He became the youngest player in the history of the tournament to score a double century and a century in the same match. With the continuous form, he was selected in India A side. He averaged 87 during the 2013 India A tour of England. He also captained the India Under-19 team at the 2004 Under-19 World Cup in Bangladesh.
International Debut
With his run graph was scaling high he received an opportunity to play in the blue jersey. He was selected in the squad of the Indian team in 2012 in the T20 series against England but unfortunately, he didn't make his debut.
In July 2013, he was once again selected for the tri-series against West Indies as a replacement of MS Dhoni but still couldn't make his debut in the series. Finally, the wait was over when he made his ODI debut against Zimbabwe where he made an effective partnership with Virat Kohli. He became the 12th Indian batsman who made a half-century in the debut match in the ODIs. Ambati Rayudu was considered a reserve batsman even though he had made only two appearances across the four home ODI series against Australia, West Indies, South Africa, and New Zealand. He also played in all matches of the 2014 Asia Cup.
Ambati Rayudu IPL Career
Mumbai Indians is one team in the Indian Premier League that always has brought talent from the domestic world to the international scenarios. Ambati Rayudu was one such talent that Mumbai Indians bought for the first time in the year 2010. Rayudu remained the part of Maharashtra-based IPL franchise from 2010 to 2017.
Ambati Rayudu CSK
Rayudu joined the captain cool, MS Dhoni led Chennai Super Kings for Rs 2.20 crore in the year 2018.
-- Advertisement --
Ambati Rayudu Stats
Batting Career Summary
| | M | Inn | NO | Runs | HS | Avg | BF | SR | 100 | 200 | 50 | 4s | 6s |
| --- | --- | --- | --- | --- | --- | --- | --- | --- | --- | --- | --- | --- | --- |
| ODI | 55 | 50 | 14 | 1694 | 124 | 47.06 | 2143 | 79.05 | 3 | – | 10 | 145 | 30 |
| T20I | 6 | 5 | 1 | 42 | 20 | 10.5 | 50 | 84.0 | 0 | – | 0 | 5 | 0 |
| IPL | 166 | 156 | 28 | 3795 | 100 | 29.65 | 2970 | 127.78 | 1 | – | 20 | 314 | 145 |
Bowling Career Summary
| | M | Inn | B | Runs | Wkts | BBI | BBM | Econ | Avg | SR | 5W | 10W |
| --- | --- | --- | --- | --- | --- | --- | --- | --- | --- | --- | --- | --- |
| ODI | 55 | 9 | 121 | 124 | 3 | 1/5 | 1/5 | 6.15 | 41.33 | 40.33 | 0 | 0 |
| T20I | 6 | – | – | – | – | – | – | – | – | – | – | – |
| IPL | 166 | – | – | – | – | – | – | – | – | – | – | – |
Ambati Rayudu ICL Fiasco
Rayudu went into disputes with the coach of the Hyderabad team and in no time he left Hyderabad and joined Andhra for the 2005-2006 Ranji season. He made headlines in that season because he was attacked by a player of the Hyderabad team named Arjun Yadav. He once again joined the Hyderabad team when the coach of the team was changed.
In mid- 2007, the ICL (Indian Cricket League) was formed and BCCI announced that if any player takes part in the ICL then he will be banned for domestic cricket. Despite the statement issued Rayudu and six other players signed their contract for ICL. In 2009 BCCI placed an offer for the players to join the domestic cricket of India. This time Rayudu made the decision to play for Hyderabad and bid adieu to ICL.
Ambati Rayudu Family
Ambati Rayudu Wife: Chennupalli Vidya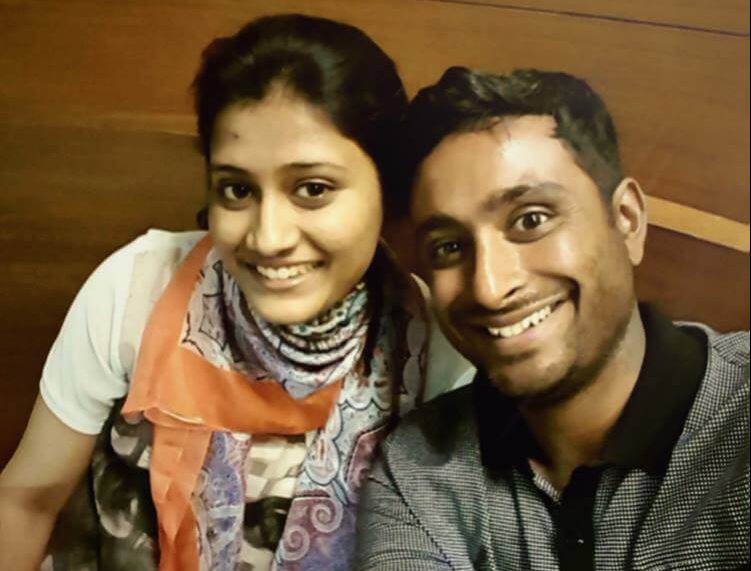 Those who know him well say that his wife Chennupalli Vidya would coax him on and help him through the challenging times. A college friend, they had married on Valentine's Day in 2009 just after the ICL ended and before the BCCI gave amnesty to the players. So solitary was he that, on the tour of South Africa in 2013, other Indian players' wives didn't realize she was there. Vidya has been his emotional lounger, guiding him through the ICL comeback.
Lesser-known facts
He is a football fan and supports Manchester United.

During the 2014 season of IPL, Ambati once prepared Biryani for his Chennai Super Kings teammates but the hotel refused to bring outside food. It ignited CSK players and they checked out of the hotel.

His favorite dish is Hyderabadi Biryani.

Rayudu is the youngest Ranji player to score a double century and a century in the same match.
Conclusion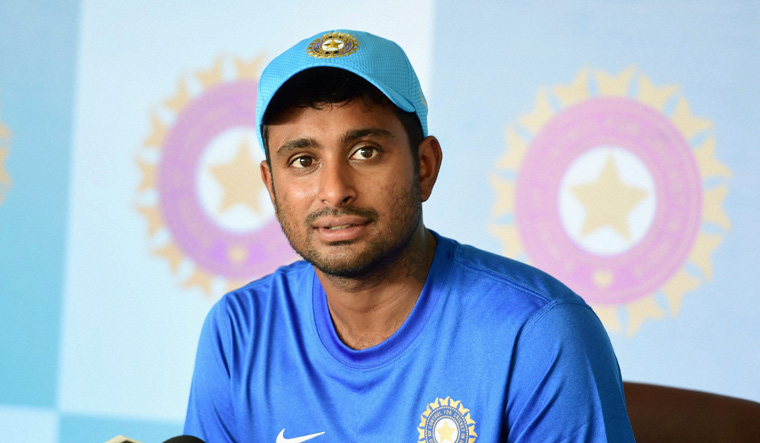 Frank, honest, self-destructive, short-tempered, loyal—a roller coaster of traits have been attributed to Rayudu. Statistically speaking, this Andhra man has good numbers in ODIs though the strike rate is not that skyrocketing.
Going by the sheer number of teams he has served to date, we can safely conclude that Rayudu is one of the finest batsmen in the Indian contingent with ample experience in all formats of cricket be it T20, One Day Internationals or Test Cricket. He still has the shots, he has years with him and yes, he has the ability.
Though the dreams of playing in the World Cup may have come to an end (provisionally), Rayudu still remains a prime component of the Men in Blue team.
FAQ's
Ambati Rayudu native place
Rayudu was born on 23 Sept. 1985 in Guntur District, Andhra Pradesh, India.
Ambati rayudu retirement date
The cricketer announced retirement from all forms of cricket in July 2019. However, Ambati Rayudu did make a U-turn & came out of retirement in August 2019. He confessed that he made the decision in haste.
Ambati Rayudu net worth has been estimated to be around Rs 24 crores as of 2018. There is a climb of 45 % in his net worth last year.
He has an annual income of Rs 4 crore (including endorsements and salary). He became part of the Yellow Army when Chennai Super Kings brought him to Chennai from Mumbai at the price of Rs 2.20 crore in the IPL auction 2018.
Ambati Rayudu jersey number
Rayudu's jersey no. is 5
He belongs to Kapu caste, Hinduism
Rayudu received a salary of ₹22,000,000 in 2021 and a total IPL income of ₹ 258,200,000 playing for Chennai super kings & MI.
Ambati Rayudu highest score
ODI: 124
Ambati Rayudu best score in IPL: 100
T20: 29
ODI: 3
T20: 0
Ambati Rayudu Twitter
---
For more updates on cricket, stay tuned to KreedOn, the voice of Indian sports.