Shooting Sports: It is a sport that needs both physical and mental preparation. A steady hand and steely nerves are required for success as shooters strive for technical excellence. Olympic shooters often put in many years of practice and training to achieve the very high standards necessary for competitive shooting.
Shooting, however, is a sport that is available to individuals of all ages, and it is not uncommon to see skilled teens compete against people as elderly as their grandparents at local tournaments.
The history of Shooting Sports at the Olympic Games
The modern Olympic Games began in 1896, thanks to the efforts of the Frenchman Baron Pierre de Coubertin, who dedicated his life to resurrecting the Olympic dream that had begun many centuries before the common area in ancient Greece. The first modern Olympic Games were held in Athens, Greece, with nine sports, and Pierre de Coubertin, a former French pistol champion, advocated for the addition of two big-bore rifles and three pistol events at the Olympic Games.
Shooting Sports had only missed being on the Olympic Games twice. At the 3rd Games in 1904 in St. Louis, USA, and the 1928 Games in Amsterdam.
The schedule of events has evolved with each game, taking into consideration how firearms have progressed as well as conventions and tradition. Until 1924, the Shooting program had a slew of events that were eventually eliminated, totaling 31. 17 of the 31 events were featured only once on the show, while nine others were included twice. This demonstrates the program's instability at the time. After a "break" in 1928, shooting was reinstated in the Olympics in 1932, but with only two events: pistols and rifles. The program has grown more uniform after World War II.
The 300m rifle, which had been one of the three shooting events on the schedule since 1896 and had been included in the schedule 12 times until 1972, is worth highlighting among the events that were discontinued. Individual and team events were shot until 1948, when the ISSF (International Shooting Sports Federation), formerly the UIT (International Shooting Federation), abolished team contests.
Women In Shooting Sports
In 1968, women were permitted to compete in Olympic shooting for the first time. Mexico, Peru, and Poland each sent one female participant that year. Until 1980, women competed against males. For the first time, women competed in a distinct program comprising of three events at the 1984 Olympics. The number of women's events progressively increased between 1984 and 1992. Furthermore, trap and skeet events remained mixed, with both men and women competing.
In Atlanta, the shooting event was split in 1996, with men's and women's events separated. Men's and women's double trap events were unveiled to the Olympic schedule.
The number of people who engage has gradually increased significantly. While just 31 acknowledged athletes from seven countries competed in the shooting sports in the first Games in Athens in 1896, the 1984 Los Angeles Games featured 462 shooters from 68 countries. The IOC quota rule limited participation in the next Games, and the IOC sanctioned a total quota of 3400 participants from 66 countries in Seoul in 1988.
-- Advertisement --
Shooting Sports In Modern Olympics
390 shooters were accepted for the 2004 Athens Olympic Games, with 253 men and 157 women representing 106 countries competing in 17 shooting events.
For the 2008 Olympic Games, the Olympic Program was revised, and the number of shooting events was reduced from 17 to 15. Women's Double Trap and Running Target events have been discontinued. Despite the reduced number of events, participation rose, with 390 shooters representing more than 100 nations competing in the 2008 Beijing Olympic Games.
Rules And procedures of Shooting Sports
Procedures for breaking ties
During qualification phases, ties will be resolved according to ISSF Rules, which fluctuate from event to event.
Shoot-offs will be used to break ties in the final stages of Rifle and Pistol events; ties in the final phases of Shotgun events will be broken using qualification scores for elimination in 6th, 5th, 4th, and 3rd place, as well as shoot-offs for the awarding of gold and silver medals.
Penalties and disqualification rules
A shooter may object to the value of his or her shot by filing a score protest. If this is rejected, a two-point penalty will be applied immediately. The Classification Jury uses acknowledged procedures to resolve such protests.
The ISSF Rules provide for further fines or disqualifications. Cross-fired rounds are the most prevalent cause of penalties while failing to pass the pistol weight test and failure to pass the rifle clothing test are the most common causes of disqualification.
Appeals and protests in Shooting Sports
All shooting sports competitions, according to ISSF rules, have specified protest or appeal timeframes. Official results will not be released until all of these issues have been rectified. 
Shooting Sports Uniform
To improve the athletes' attention on the target, shooters wear a combination of cushioned trousers and jackets. The International Shooting Sport Federation (ISSF) allows competitors to wear knee and elbow pads to reduce sourness in the kneeling and prone positions during competition. The permitted jacket also has a thicker amount of padding over the shoulder, which is where the gun's stock sits. The additional cushioning is intended to reduce recoil's impact on the shooter. Shooters are also permitted to use blinders, which reduce peripheral vision and increase an athlete's focus.
Athletes fire at targets on the wall in rifle shooting events, which take place on a shooting range. The target is made up of 10 concentric circles, with point values increasing as the shot gets closer to the center.
Types of Shooting Sports Guns
Shooting Rifle
Shots are fired from a standing posture in the 10m air rifle event, which is available to both men and women. Each participant shoots 60 bullets in the qualifying rounds, with the top eight aggregate scores advancing to the final. The elimination method of the final round is used, with the lowest-scoring competitors being removed as the tournament proceeds. This implies that just two competitors will compete for the gold medal in the final shots.
Shots are fired from the standing, kneeling, and prone positions in the 50m event, which is available to both men and women. In comparison to the 10m discipline, this event uses a single-load rifle and a somewhat larger target. During the qualification round, men fire 40 shots and women shoot 20 shots at each position. For both men and women, the top eight scores advance to an elimination-style final round with 15 shots at each position.
Pistol
In pistol competitions, athletes are only permitted to aim with one hand while firing at targets on the wall. Indoor shooting ranges are used for all pistol competitions. There are three different distances to choose from, each with a distinct fire rate.
Both men and women can compete in the 10m air pistol event. Athletes shoot 60 shots in the qualifying round, with the best eight scores advancing to the finals. The finals follow the same elimination format as the rifle competition.
Both men and women compete in the 25m category, which has a distinct structure. The men's qualification rounds consist of six sets of five shots fired in fast succession. The top eight participants progress to the elimination format finals after two qualifying rounds of 30 shots each.
The first qualifying round in the 25m pistol format is a precision test for the ladies. 30 single shots are fired at the target by athletes. Contestants shoot 30 rapid-fire rounds in the second qualifying round, which is comparable to the men's division. The top eight players with the highest aggregate scores advance to the elimination finals.
The 50m pistol event is only open to male competitors in the Olympic games. The 50m event is identical to the 10m competition style with competitors given 60 qualification shots. The top eight contestants are granted 20 shots to compete in the elimination-style final round.
Shotgun
Trap and skeet are the two shotgun activities available, and both are open to men and women. Shotgun events are unique in that they take place outside, where the weather may have an impact on the competition. Moving clay discs are also used as targets, which are launched into the air.
Contestants in the trap event have no idea what the target's direction or angle is. Athletes are only permitted two shots per target. The men have five rounds of qualifying, while the women have three rounds of 25 targets apiece. Six of the top scores advance to a final round of 25 discs.
Men and women can compete in both trap and skeet shotgun competitions. Shotgun competitions are unique in that they take place outside, where the weather can have an impact on the outcome. Moving clay discs that are launched into the air are also used as targets.
The direction and angle of the target are unknown to competitors in the trap event. Athletes can shoot two shots at each target. The men have five rounds of qualifying while the women have three rounds of qualifying, each with 25 targets. Six of the highest scores advance to a single 25-disc final round.
How to qualify for the Olympic Shooting Sports
Since 1988, participation in the Olympic Shooting events has been voluntary. Each country's shooting federation must-win quota places. All events at the 52nd ISSF World Championship in Changwon will be used to determine quota places for Tokyo 2020. (KOR).
Participation: For an athlete to compete in the Olympic Games, his or her National Federation must have secured an Olympic quota slot.
Quota places: A quota berth is generally granted to the best-placed athlete competing in the ISSF World Cup Series, ISSF World Championship, and Continental Championships three years before the Olympic Games.
A quota spot guarantees that one athlete from a given country, not necessarily the one who earned the position, will be eligible to compete in a specific Olympic event.
Tripartite Commission invitation places: Athletes that are invited must achieve a minimum qualification score.
MQS – Minimum Qualification Score: Only competitors who have acquired the Minimum Qualification Score are ready to compete in one or more Olympic events.
List of Events in Shooting Sports
Disciplines
Events for Men
MQS
Events for Women
MQS
Rifle

50m Rifle 3 Positions




10m Air Rifle

1135




595.0

50m Rifle 3 Positions




10m Air Rifle

1115




590.0

Pistol

25m Rapid Fire Pistol




10m Air Pistol

560




563

25m Pistol




10m Air Pistol

555




550

Shotgun

Trap




Skeet

112




114

Trap




Skeet

92




92
Shooting Sports Events at the Olympic Games
DISCIPLINES
MEN'S EVENTS
WOMEN'S EVENTS
MIXED TEAM EVENTS
TOTAL EVENTS
RIFLE

50m Rifle 3 Positions




10m Air Rifle

50m Rifle 3 Positions




10m Air Rifle

10m Air Rifle

5

PISTOL

25m Rapid Fire Pistol




10m Air Pistol

25m Pistol




10m Air Pistol

10m Air Pistol

5

SHOTGUN

Trap




Skeet

Trap




Skeet

Trap

5

TOTAL

6

6

3

15
Shooting Sports Terminologies
Below is a List of Shooting Equipments:-
Clays

Diameter

Hit Rate

Integer Points

Medals

MQS

10th-ring Diameter

Rounds

Shots

Targets

Total Points
Clays
Clay targets are a common target in shooting competitions. These clay discs, also known as clay pigeons, are shot from a machine and are aimed at by shooters. For each clay that the shooter hits, he, or she receives a point. The word "clays" is sometimes used to indicate a player's hit rate or as a replacement for "points." During a broadcast of a rifle shooting contest, you could hear something like "this athlete has hit four out of six clays in three rounds thus far," which means the athlete's score is 4/6.
Diameter
Each target has a specified size and must be shot at from a specified range. This is usually expressed by the target's diameter, which is a measurement of the longest possible line inside a circle, or 10th-ring diameter, which is also known as the bull's eye or center-most circle of a target. Each circle represents a different number value.
Hit Rate
This is an indication of how many targets a shooter hits in a particular round, often known as the "hit ratio" or "success rate." It's calculated as a percentage of successful shots to total shots. In the 2013 ISSF World Cup final of the 25m Men's Rapid-Fire Pistol, for example, a shooter can have six distinct hit rate results each round from five rounds, earning a score of zero to five points out of five attempts. Each round's points are added together to form a player's total score, which is then used to decide the competition's final standings. When two players are locked at the end of the last round, the winner is decided by a sudden-death shootout.
Integer Points
Integer points are a common method of counting which is used to record points in the shooting. This is used when points are being counted in full numbers, usually when small targets or clays are being used. These integer points may appear over the total number of shots taken to give the audience context as to how accurate a shooter has been. For example, a shooter whose score is 78/100 is doing much better than one who has gone 78/200.
Medals
The winners of the greatest events get medals and are ranked in order of finish in major shooting competitions. In the Summer Olympics, for example, third place is awarded bronze, second place is awarded silver, and first place is awarded gold. The number of medals a shooter has won over their career is a good indicator of their overall performance in the sport. 
MQS
This stands for "Minimum Qualification Score," and it is the number of points a shooter must get in order to progress to the next round of a tournament. For example, the minimum qualification score for women's shotgun events (including trap and skeet) at the Tokyo 2020 Olympics is 92. Athletes must get this score in order to compete in the Olympics.
10th-ring Diameter
The smallest ring inside a typical target is the tenth-ring diameter. It denotes the breadth of a target's innermost circle, commonly known as the bull's eye. Athletes strive to reach the tenth ring diameter on every target since this indicates that they have struck the target as precisely as possible.
Rounds
Each participant participates in numerous rounds of shooting in each shooting event. Each shooter gets a turn firing and receives a score depending on their performance in that round. Athletes fired five rounds at a stationary target in the 25m Men's Rapid Fire Pistol final at the 2013 ISSF World Cup, for example, and one athlete was eliminated after each round. This format may change in the preliminary stages depending on the tournament.
Shots
To score points, each athlete fires at targets. Each gunshot indicates a potential strike on a target. The distance, kind of ammo, and type of gun used are all determined by the competition's individual event. In the 10-meter air pistol event, for example, participants utilize a single loaded handgun with 4.5 mm (.177) caliber bullets. Each shooter's score for a round is determined by the number of successful shots.
Total Points
This is the total amount of points a shooter accumulates throughout the course of a competition. The event is won by the shooter with the highest total score. This scoring approach promotes consistent performance throughout several rounds, as opposed to having outstanding results in some rounds and bad ones in others.
Famous Indian Shooters
I Indian shooters have long been a symbol of pride. Their international performance has always been outstanding, and they have improved with each successive year. Here are some of the famous Indian shooters.
Jaspal Rana

 Jitu Rai

 Vijay Kumar

Ronjan Sodhi

Shreyasi Singh 

Anisa Sayyed 
Indian Shooters at the Olympics
National Rifle Association of India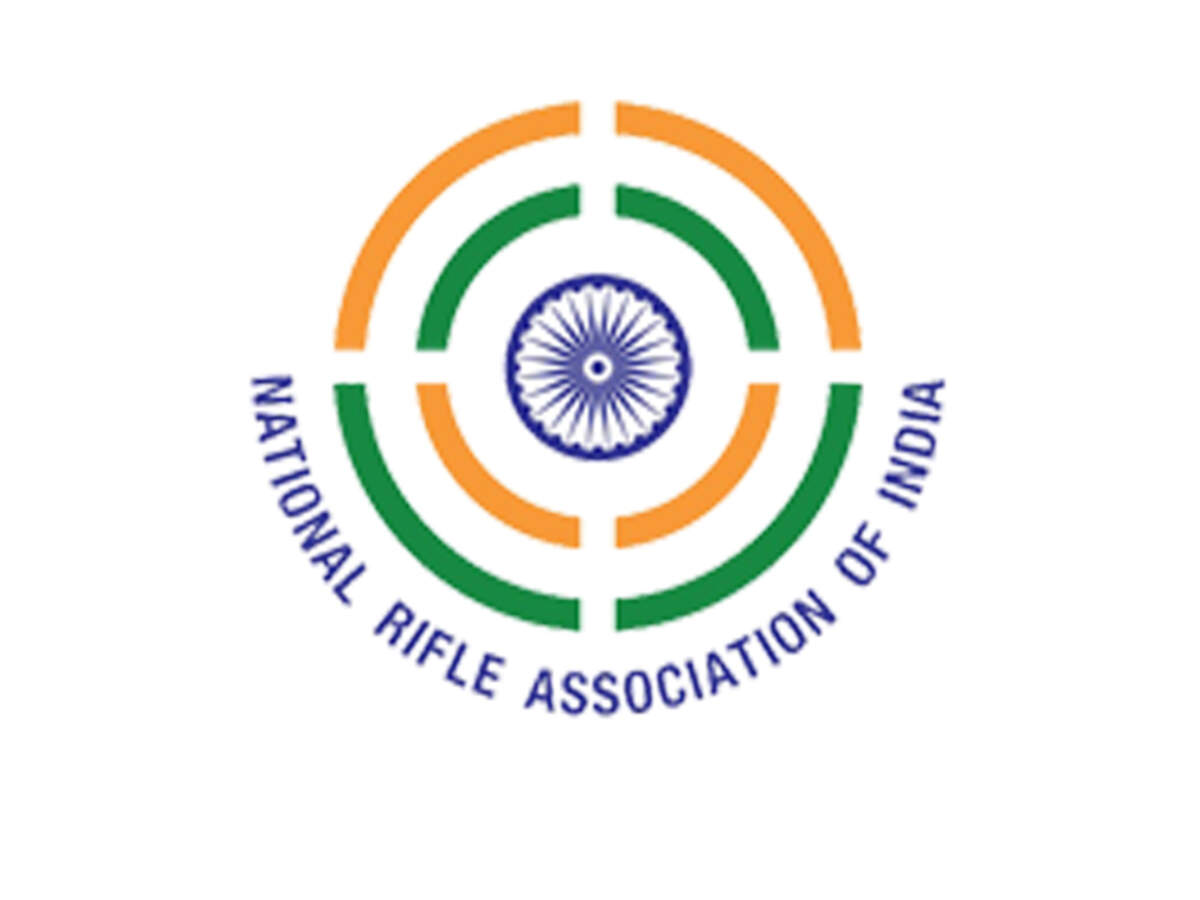 The National Rifle Association of India (NRAI) was founded in 1951 with a view to promote and popularize shooting sports in India. The first speaker of Lok Sabha, Sh. G.V. Mavlankar was the founder and the first president of NRAI followed by Sh. Govind Vallabh Pant, Sh. Lal Bahadur Shastri, Sh. Y. B. Chauhan, Sh. G.S. Dhillon, Sh. Joginder Singh, and so on and so forth. Presently the president of NRAI is Sh. Raninder Singh, a very keen and skilled shooter from Patiala Royal Family.
Shooting Tournaments in India
NRAI is affiliated with Indian Olympic Association and all International Shooting Federations/Confederations. NRAI also holds five national-level competitions annually with a view to promote and popularize the Sports of shooting in India:
National Shooting Championship Competitions (NSCC)

All India G.V. Mavlankar Shooting Championship (AIGVMSC)

Sardar Sajjan Singh Sethi Memorial Masters Shooting Championship

Kumar Surendra Singh Memorial Shooting Championship

All India Kumar Surendra Singh Memorial Inter-School Shooting Championship
---
[For more latest updates and stories on Indian sports (and athletes), subscribe to the KreedOn network today-
KreedOn: The Voice of #Indiansport]