Judo Game is a fantastic and dynamic fighting sport that demands both physical skill and mental fortitude. It entails methods that let you lift and dump your opponents onto their backs from a standing posture. On the ground, it involves methods for pinning your opponent on the ground, controlling them, and using chokeholds or joint locks until they submit.
Judo Meaning
Judo, which translates to "gentle method" in Japanese. It is a Japanese martial art founded in 1882 by Jigoro Kano. It was evolved from Jiu-old jitsu's methods. It is the most practiced martial art in the world, as well as the world's second-most popular sport after soccer. Self-discipline is developed in combat sports, which is built on respect for oneself and others.
Judo Rules & Judo Techniques
Three referees officiate a judo contest, which takes place on a Judo mat. The goal is to score an ippon, or one complete point, which may be done in four different methods and finishes the match instantly. One method is to pin the opponent on the back for 25 seconds while retaining control of the head and shoulder. Another technique to win is to use an arm lock, which involves putting pressure on the elbow of a straight arm or twisting an arm bent at a right angle until the opponent yields. Choking is a third technique to win. Apply pressure on the sides of the opponent's neck, but not the windpipe, until the opponent submits. The final technique to get an ippon is to toss an opponent and make a forceful landing on the back.
Judo History
Judo Origin: The samurai, a class of professional soldiers, governed Japan from the twelfth through the eighteenth centuries. This offered ideal ground for the development of numerous martial arts. The samurai created jujitsu to combat adversaries at close quarters on the battlefield, in addition to battling with swords and bows and arrows. Jujitsu grew into several other schools, and hand-to-hand fighting became a popular method of military training.
Jigoro Kano, a Japanese schoolteacher, invented Judo in 1882. The sport grew from a combination of wrestling and jiu-jitsu to become its own martial art. Jigoro Kano dedicated his life to the advancement and propagation of judo across the world. He was a member of the International Olympic Committee (IOC), and his efforts to establish judo as a worldwide sport led to its inclusion in the Olympic Games in 1964.
Medals were given to participants in several weight classes, and Japanese athletes swept the gold in all events except the open division, which was won by a non-Japanese competitor. This indicated that judo has already spread outside of Japan. Women's judo game debuted as a demonstration event in the 1988 Seoul Olympics.
Equipment Used in Judo Game
| | |
| --- | --- |
| Equipment name | Function |
| Judo Bag | A Judo game bag is the same as any other combat sports bag. |
| Judo Belts | Judo Belts are highly significant in the sport since they indicate the ability level of the Judo player, which is shown by the color of the belt. |
| Elbow Pads | While pads are not permitted in Judo competition. They can assist in guarantee that the Judo player competes by preventing injury. |
| Gis | Players traditionally wear a Japanese kimono known as the Judogi, sometimes known as the gi, during practice and competition. |
| Judo Mats | Tatami mats are used in official events. |
| Mouthguards | Mouthguards are not required equipment for Judokas, although wearing one may save the player from unnecessary discomfort and dental costs. |
| Tape | Many Judokas have their fingers and ankles bandaged before partaking to avoid any injury. |
Judo Mat Measurement
A professional Judo competition takes place on Judo mats measuring 14 x 14 m. A Judo mat has a combat area of 10 x 10 m marked out within it.
Judo Dress
-- Advertisement --
Judogi is the formal Japanese name for the traditional uniform used while practicing and playing professional judo game.
Judo Game: Top Brands
FUJI Sports
Adidas
Mizuno
Fighting Films
Ronin
Judo Game: Role to Play in the Society
Judo Game trainees get essential social skills as well as the ability to form long-lasting and meaningful connections with others. The camaraderie and connection that happens among partners who have endured the rigors of physically and psychologically rigorous training is profound, and it frequently serves as the foundation for partnerships that last a lifetime. Judo allows people to form connections and integrate socially nearly anyplace.
Judo Game: An International Language
It is more than just a sport; it is an international language that crosses country boundaries, cultural obstacles, and linguistic barriers. Judo connects people, communities, and nations in this way; it plays a vital part not just in our individual lives, but also in the future well-being of our society in today's interdependent globe.
Famous Judo Players of the world
Hitoshi saito

Wim Ruska

Antonio Tenorio

David Douillet

Teddy Riner

Llias lliadis

Anton Geesink

Tadahiro Nomura
Judo In India
Judo Federation of India
The Judo Federation of India (JFI) is the official judo governing of India. The Judo Federation of India was established in 1965. The organization received affiliation with the International Judo Federation in the same year itself. The 1st National Championship was organized by JFI at Hyderabad in 1966. Indian national Judo team participated in an international judo event for the 1st time in the 1986 Asian Games, held in Seoul. India won a total of 4 bronze medals in its debut international championship. Indian judokas have represented the country in the Olympic Games as well.
Judo Federation of India Facts
Founded: 1965
Headquarters: Hari Singh Complex, Todapur Main Road, New Delhi
President: Partap Singh Bajwa
Secretary: Man Mohan Jaiswal
Official website: www.onlinejfi.org
Famous Judo Players of India
Cawas Bilimoria
Narendra Singh
Avtar Singh
Akram Shah
Garima Chaudhary
Tababi Devi
Lourembam Devi
Kalpana Devi
Sushila Likambam
Navjot Chana
Some Lesser Known Facts of Judo Game
Judo game was the first Asian-originated sport to be featured in the Paralympic Games when it debuted in Seoul in 1988, with men's events. Simon Jackson of the United Kingdom won the inaugural gold medal in the men's up to 60kg category.

Six women's events were added to the Athens 2004 schedule. Karima Medjeded of France became the first female Paralympic champion when she won the up to 48kg weight class.

Judoka are not penalized for leaving the mat unless it is done intentionally in the Para sport. When athletes near the edge, the referee helps direct them by yelling 'jogai.'.

Antonio Tenorio of Brazil is the most decorated athlete, having won four straight gold medals in the men's over 100kg event between Atlanta in 1996 and Beijing in 2008. Tenorio added a bronze and a silver medal to his collection at London in 2012 and Rio in 2016.

Japan, the creators of judo, is predictably the most successful country at the Paralympics, with 12 gold medals and 30 medals overall. Satoshi Fujimoto is Japan's most decorated judoka, having won five Paralympic medals, three of which were gold.

The Nippon Budokan, the site for Tokyo 2020, is a renowned Japanese martial arts facility. The Budokan was initially created for the judo tournament at the Tokyo Olympics in 1964, thus its name, which translates as Martial Arts Hall in English. The Budokan hosts yearly national championships for several martial arts disciplines (kendo, karate, aikido, and so on).
Judo Images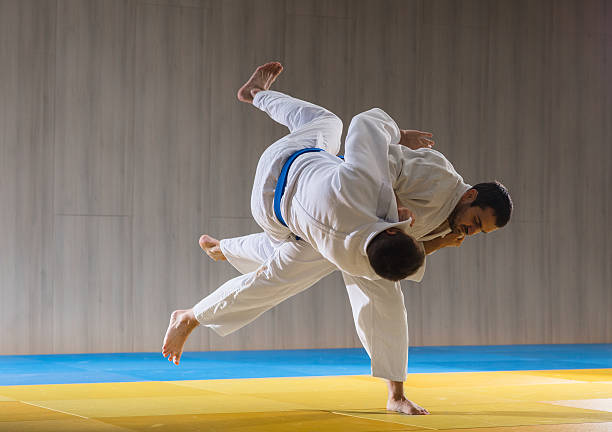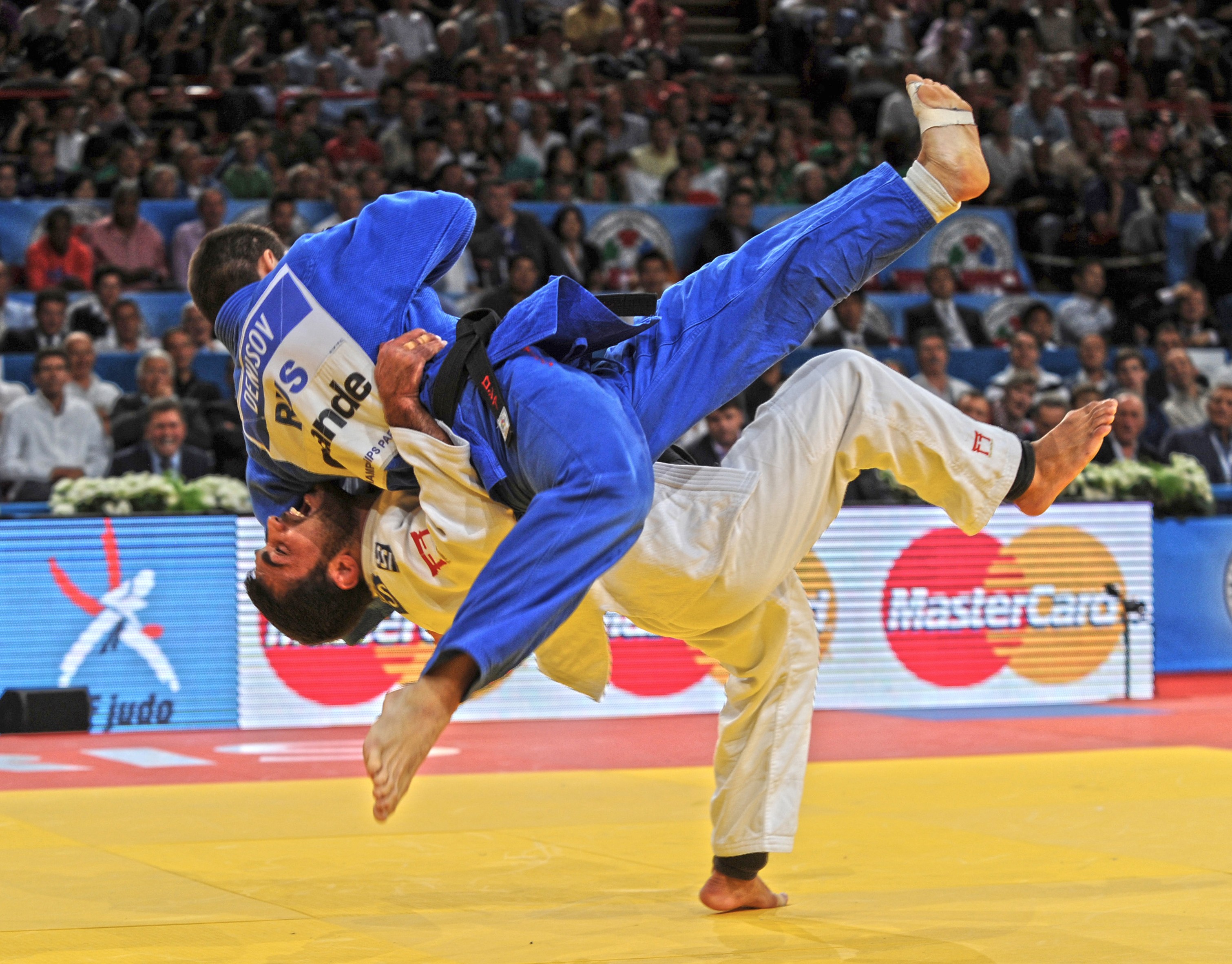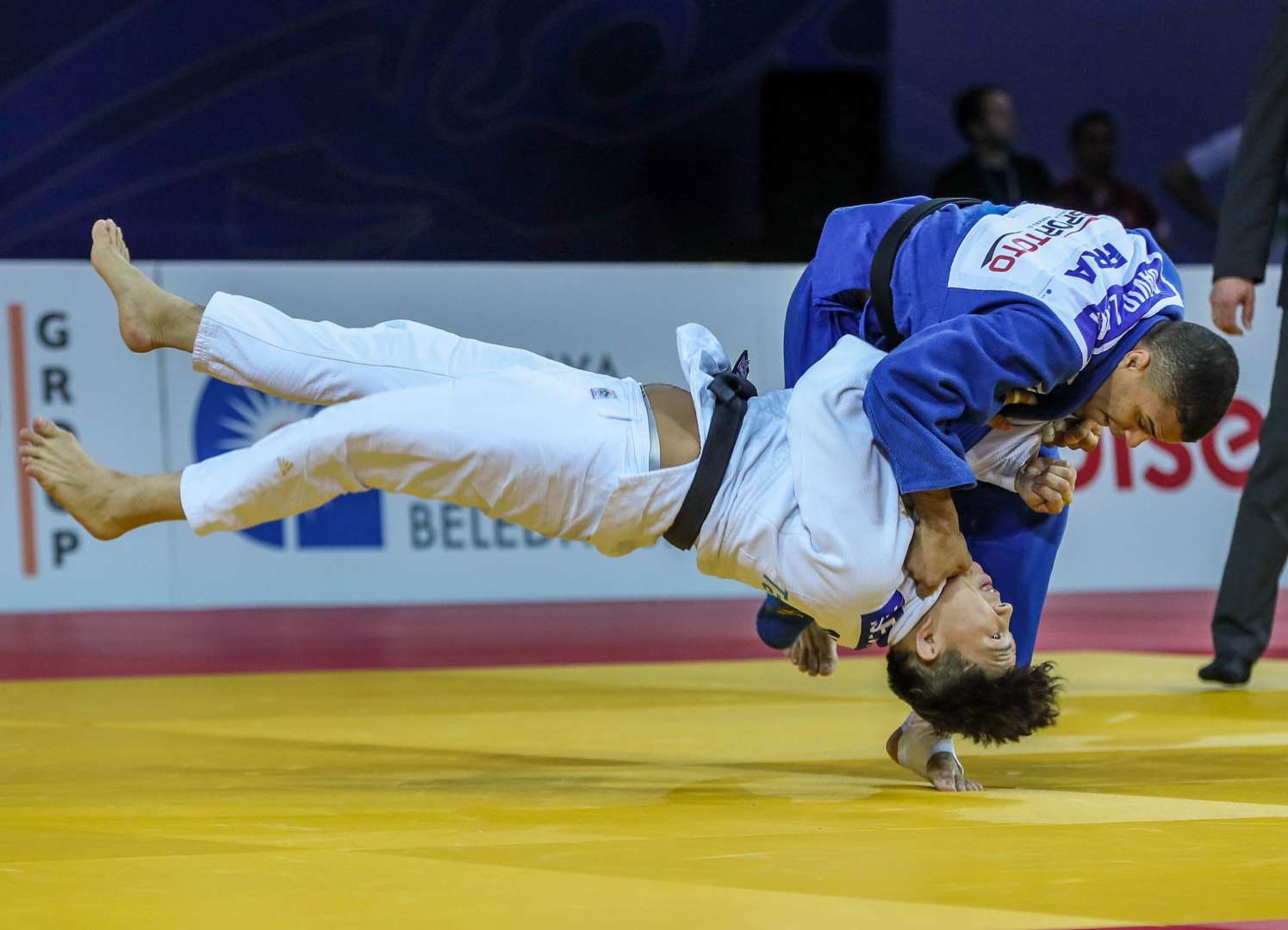 ---
[For more latest updates and stories on Indian sports (and athletes), subscribe to the KreedOn network today-
KreedOn: The Voice of #Indiansport]