'Horse Riding' or 'Horseback Riding', also known as 'Equestrian' is something which has existed for quite a long time now. It is not quite certain for how long have humans been domesticating horses but the best estimate has to be around approximately 3500 BC.
Horse Riding includes various habits like riding, driving, and vaulting. The broad discipline includes using horses for recreational purposes, transportation, competitive sports, and artistic or cultural exercises.
A Brief History of Horseback Riding
The history of Horses as creatures themselves dates back to an animal called 'Hyracotherium', which was native to North America. Although Horse drawings on caves could be found as early as 3000 BC, the earliest record of horse riding in the tombs of Egypt is believed to date back to 1600 BC.
The controversy around where the first horse riders originated is even still present. The Chinese claim they were the first to begin horseback riding while others believe that equestrianism originated in India.
---
Also Read: The Evolution of Archery Game | All you need to know
---
Equestrian Sports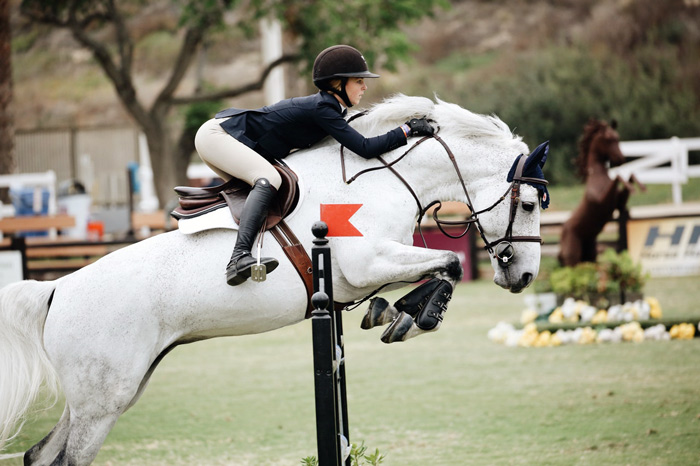 It refers to sports that use horses. Throughout human history, human's love for horses and horse riding has resulted in the formation of many horse-related sports. 
Racing, Rodeo, and Dressage are some examples of certain Equestrian sports. 
Some sports accepted by the FEI (International Federation for Equestrian Sports) are given below in the table.
List of Equestrian Discipline 
| | |
| --- | --- |
| S.NO | Equestrian Discipline  |
| 1 | Dressage |
| 2 | Eventing |
| 3 | Show Jumping |
| 4 | Para-Equestrianism |
| 5 | Combined Driving |
| 6 | Endurance Riding |
| 7 | Horseball |
| 8 | Reining |
| 9 | Tent Pegging |
| 10 | Vaulting |
Some of these events such as Vaulting, Reining, Tent Pegging, Horseball, Endurance Riding, and Combined Driving.
-- Advertisement --
These events are played in the FEI organized, 'World Equestrian Games' which are played every four years.
We need to remember that these Sports have existed for centuries ago and many more Equestrian sports except the FEI-approved sports also exist.
Some of the other Sports are-
| | |
| --- | --- |
| 1 | Cross-Country |
| 2 | Western Pleasure |
| 3 | TREC |
| 4 | Gymkhana |
| 5 | Cowboy Polo |
| 6 | Foxhunting |
| 7 | Team Chasing |
| 8 | Horsemanship |
| 9 | Barrel Racing |
| 10 | Campdrafting |
| 11 | Ranch Sorting |
| 12 | Team Penning |
| 13 | Working Cow Horse |
| 14 | Steer Wrestling |
| 15 | Team Roping |
| 16 | Steer Roping |
| 17 | Breakaway Roping |
| 18 | Pleasure Riding |
| 19 | Trail Riding |
| 20 | Horse Show |
---
Also Read: Triathlon: The Sport of Speed, Endurance & Stamina | Know Everything
---
Equestrian Rules
The FEI or 'International Federation of Equestrian Sports' decides about rules for the various aspects of Equestrian Sports.
The various rules for 'Equestrian Sports' are given below-
A strict uniform is to be followed in Equestrian Sports. No sandals and shorts are allowed.

The Endurance Event lasts between one to five days with various phases of 20-40 km.

At the end of each phase, the veterinary inspection of the horses is conducted and they are also given food.

The participant who crosses the finish line first wins. After each round, every participant is given a card recording their time.

The players should wear protective headgear and footwear with heels of 12mm or more.

Around thirty minutes before the jumping event, all details regarding the event need to be posted along with the barriers which need to be numbered in the order they are to be crossed.

Red flags are used to mark all right turning points and white flags are used to mark all the left ones.

In dressage, the rules for penalties and faults are very strict and can result in direct disqualification. 
Equestrian Terminology
Horseback Riding or 'Equestrianism' has many technical jargons and terms related to it.
Some of them are given below-
Aging: Estimating a horse's probable age by measuring its teeth is called Aging.
Anticor: Harmful swelling in a horse's breast.
Arena: An enclosed area for training or riding horses.
Saddle: A seat on the back of a horse for riding purposes.
Balk: The term used to describe the refusal of a horse from moving
Bearing Rein: A strap used to prevent a horse from lowering its head too much. It runs from a horse's back over its head.
Bell Boot: A kind of boot worn by a horse for protection.
Bit: An object at the mouth of a horse. It is used to guide the animal using a rein.
Blowing: The sound a horse makes when exhaling through flared nostrils.
Bolting: A horse running away without its rider Or A horse eating its food too rapidly.
Amble: Moving slowly or relaxedly.
Canter: Moving quick but comfortably in a three-beat pattern
Dressage: The competing event Dressage. It also refers to the proper training of a horse.
Gallop: Moving in a fast-paced manner.
Half-pass: A horse moving forward and sideways simultaneously during dressage.
Trot: Moving at a moderate speed. 
---
Also Read: Javelin Throw | All You Need To Know About The Sport
---
Equestrian Olympics
In the Olympics, there are three Equestrian disciplines, Dressage, Eventing, and Jumping.
It is a mixed sport in which both women and men compete together with the same rules.
Equestrian Sports made its Olympic debut in the 1900 Summer Olympics. But were forgotten for a small while in the Olympics. Ever since 1912 however, Equestrian Sports have been present in every Olympics.
In Equestrian Sports, the horse is considered just as much of an athlete as the rider. From 1924 onwards, all Equestrian sports were held under the authority of the FEI (Fédération Équestre Internationale).
Olympic Records
Some of the records made by participants in Olympic in Equestrian Sports are given below-
Carl Bonde of Sweden was the first person to win individual Olympic Gold in Dressage at the 1912 Stockholm Olympics.

Axel Nordlander of Sweden won the first individual gold medal in Eventing in the 1912 Stockholm Olympics.

The first Olympic Gold Medal at an Equestrian Sport was won by Aimé Haegeman of Belgium in Jumping at the 1900 Paris Olympics.

Isabell Werth of Germany has won the most Olympic medals in Equestrian Sports. She has won 12 medals in her six times participation. 7 of them are Gold Medals.

In 1988, after winning a silver medal at the Olympics, Gem Twist, a US showjumping horse was named as "World's Best Horse".

Britain is the only country to win a gold medal every Olympics at an Equestrian Event.

Germany has the most gold medals in the Equestrian Olympics. They have 25 while Sweden (17) and France (14) are in second and third place respectively.

The United States has won the most Silver and Bronze medals in Equestrian at the Olympics.

Until the 1928 Olympics, no medal was awarded to the dressage teams.

The 1936 games were the first to be televised.

Germany won all the Equestrian games in the 1936 Olympics.

Participants from age 18-72 have all participated in the Equestrian Olympics. This is the greatest age diversity in Olympic Games.

Arthur Von Pongracz of Germany won a dressage competition in the 1936 Olympics at the age of 72. He is the oldest ever competitor in the sport.

Despite the 1956 Olympics being held in Australia, The Equestrian events were held in Sweden due to quarantine rules in Australia.
Equestrian Federation Of India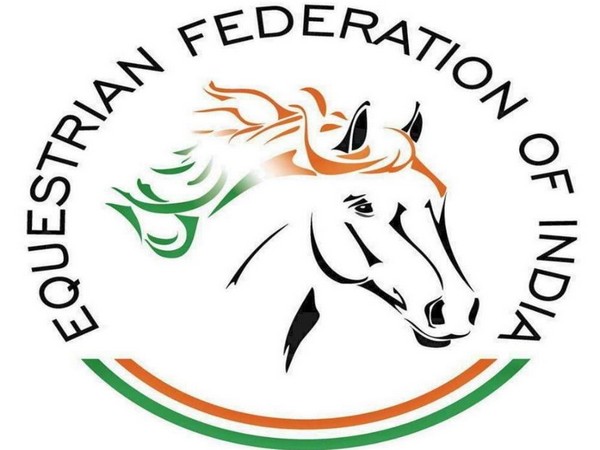 Equestrian Sports in India are under the authority of the EFI or the Equestrian Federation of India. It was established by the Indian Army in 1967. The first meeting of the Organization was held on 14 March 1967.
The EFI became affiliated with the FEI in 1971.
The EFI was highly responsible for the establishment of The Asian Equestrian Federation in 1978. It also had a huge role to play in the inclusion of Equestrian Sports at the 1982 Asian Games which were hosted by India.
---
Also Read: How to play badminton step by step guide
---
Equestrian Players of India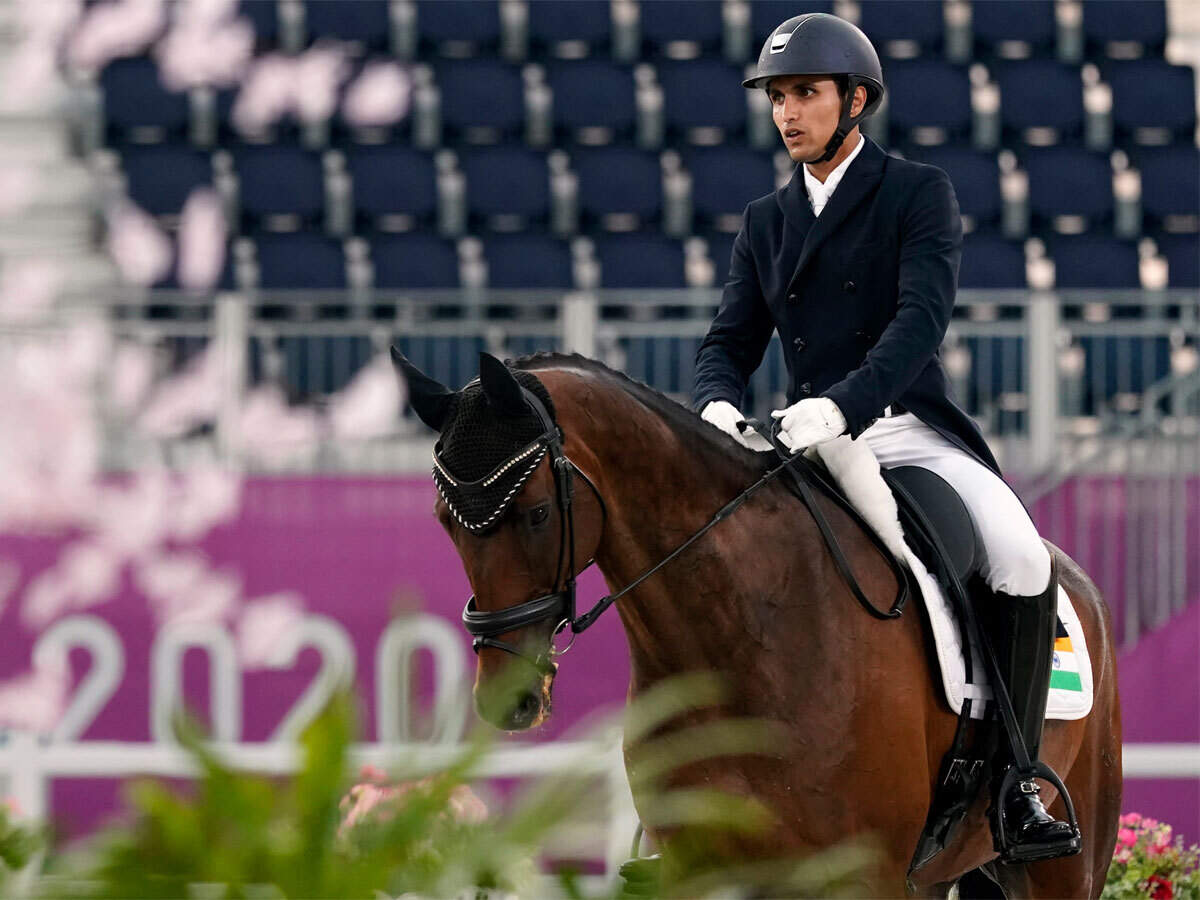 Several Indian Players have played in various equestrian sports over the years. India has won bronze medals in Eventing at the Asian Games 2002 and 2006.
India has participated in Equestrian Sports at the Olympics four times. Equestrian players have represented India at the 1980 Moscow Olympics, the 1996 Atlanta Olympics, the 2000 Sydney Olympics, and the 2020 Tokyo Olympics.
India is yet to win a medal in Equestrian Sports at the Olympics
List of Indian Players
| | |
| --- | --- |
| Equestrian | Olympic |
| Jitendrajit Singh Ahluwalia | 1980 Olympics |
| Hussain Khan | 1980 Olympics |
| Muhammad Khan | 1980 Olympics |
| Darya Singh | 1980 Olympics |
| Indrajit Lamba | 1996 Olympics |
| Imtiaz Anees | 2000 Olympics |
| Fouaad Mirza | 2020 Olympics |
India has won 12 medals in Equestrian Sports at the Asian Games until now. India has won 3 Gold, 3 Silver, and 6 bronze at the Asian Games.
The medalists in Equestrian Games at the Asian Games are given below-
| | | |
| --- | --- | --- |
| Equestrian  | Asian Games | Event |
| Bhagirath Singh | 2006 | Team Eventing |
| Deep Kumar Ahlawat | 2006 | Team Eventing |
| Palwinder Singh | 2006 | Team Eventing |
| Rajesh Pattu | 2006 | Team Eventing |
| Rakesh Kumar | 2018 | Team Eventing |
| Ashish Malik | 2018 | Team Eventing |
| Jitender Singh | 2018 | Team Eventing |
| Fouaad Mirza | 2018 | Team Eventing |
---
[For more latest updates and stories on Indian sports (and athletes), subscribe to the KreedOn network today-
KreedOn: The Voice of #Indiansport]