Greatest Achievements of India in Sports: Sports have a long history in India, dating back to the Vedic era. Religious liberties fueled physical culture in ancient India. "Duty is in my right hand, and the benefits of triumph are in my left," reads the Atharvaveda mantra. These phrases, in terms of an ideal, are similar to the classic Olympic Oath: "For the Honour of my Country and the Glory of Sport."
In the history of Indian sports growth, India has accomplished significant landmarks in those moments when we came together as a country, stood together, and restored faith in ourselves. Today let's recall the greatest sports achievements of India in sports & know the athletes who made it possible.
Complete List of Achievements of India in sports
Achievements of India in sports
Year

1st

Asian Games Were Held in New Delhi

1951

1

st

Olympic Medal For India: Khashaba Jadhav

1952

The first Indian to win a Commonwealth Games gold medal: Milkha Singh

1958

First Singles men Wimbledon semi-finals

1960 and 1961

India won the Hockey World Cup for the very first time

1975

Made Appalling effect on the world by hosting Asian Games in New Delhi

1982

1

st

Cricket world cup victory in England

1983

Karnam Malleshwari won a bronze medal in weightlifting

2000

Pullela Gopichand won all England Championship series

2001

Rajyavardhan Singh Rathore's silver medal at Athens Olympics

2004

Abhinav Bindra became the first Individual gold medallist Form India

2008

India's Second Cricket World Cup win

2011

Dipa Karmakar Finished 4

th

in Gymnastic solo event at Rio Olympics

2016

PV Sindhu became world Champion and a double Olympic medallist

2019, 2016, and 2020 Olympics

Saurabh Chaudhary Smashed Asian Games Record

2018

Neeraj Chopra won India's First Track and Field Gold in Javelin Throw at the Tokyo Olympics

2021
1st Asian Games 1951
Achievements of India in sports: The Second World War was well over, and Asia was experiencing fresh dawn. The fall of colonialism sparked a surge in demand for freedom, brotherhood, and fraternity among Asia's people. It happened in New Delhi at the Asian Relations Conference. Prof. Guru Dutt Sondhi thought that it would be a good moment to enlist the help of other Asian leaders in the new sporting enterprise known as the "Asian Games."
In 1951, the inaugural Asian Games were held in New Delhi. From 1951 until 1978, the Asian Games Federation was in charge of governing the Asian Games. The Asian Games have been governed by the Olympic Council of Asia since 1982.
Khashaba Jadhav Olympics Bronze Medal, Helsinki 1952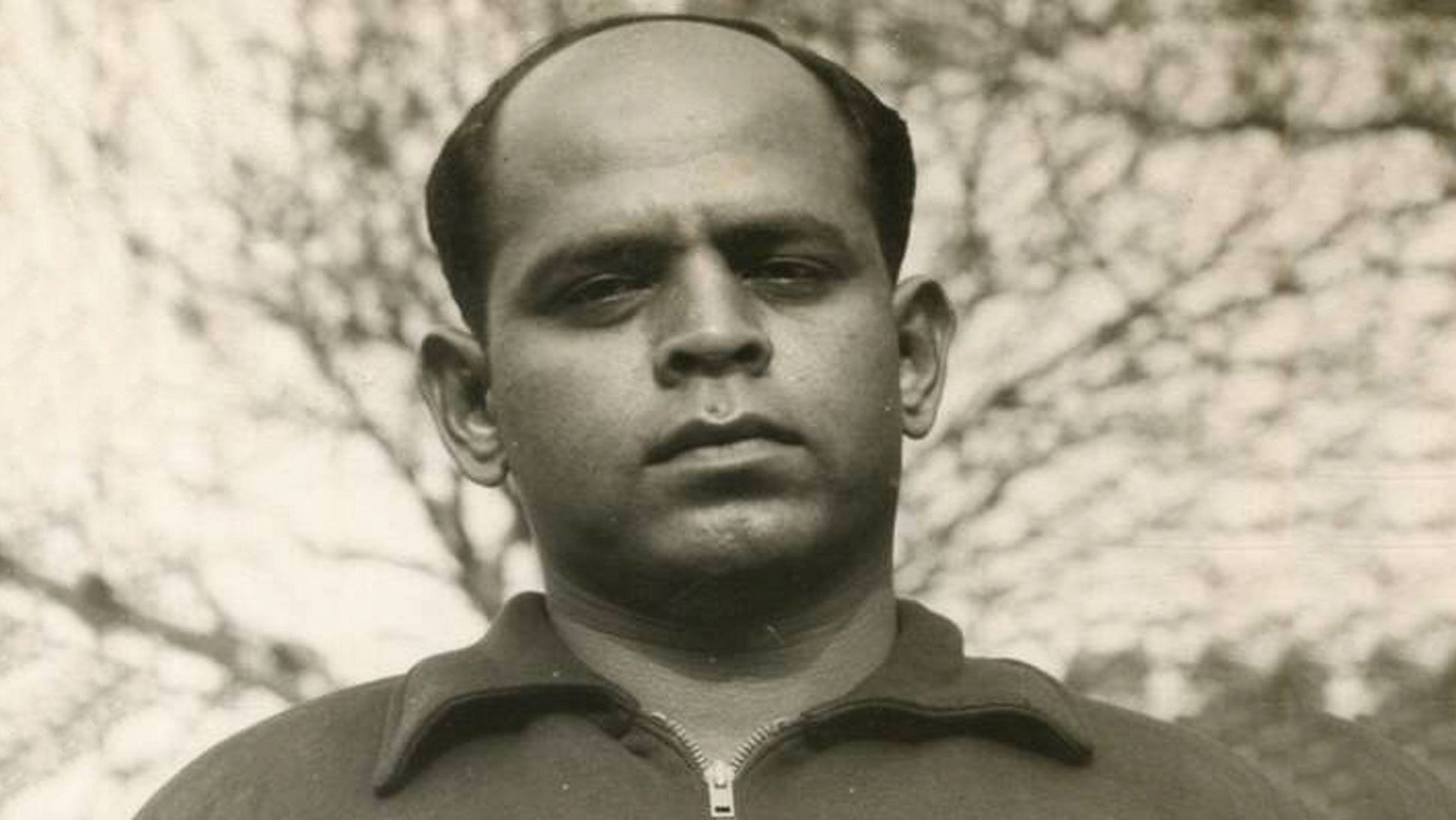 Achievements of India in sports: Shri Khashaba Jadhav competed in the 1948 and 1952 Olympic Games for India, making history in the Wrestling event at the Helsinki Olympics in 1952. He struggled to acclimatize to the mat surface and had to settle for a Bronze Medal after two fouls. However, an Olympic medal is an Olympic medal, and winning first place is always remarkable.
Milkha Singh, 440 yards Gold Medal, 1958 Cardiff CWG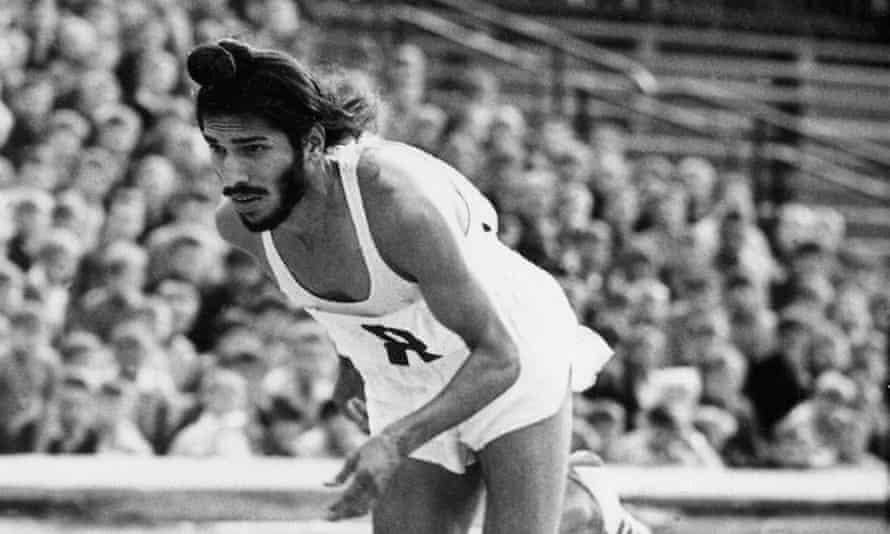 Achievements of India in sports: Milkha Singh, the Flying Sikh, was our first true athletics sensation. He was the first Indian to win a Commonwealth Games gold medal. He won several gold medals in the Asian Games and was persuaded by Prime Minister Jawaharlal Nehru to compete in one final race in 1960 against Pakistani Abdul Khaliq.
Khaliq was dubbed "The Flying Bird of Asia" and "The Fastest Man of Asia," but he lost the 1960 race against Milkha. Milkha set world records on a regular basis, but he couldn't transfer that success in the Olympics, where his best finish was fourth.
Ramanathan Krishnan, Men's singles semi-finals, 1960 Wimbledon
Achievements of India in sports: Another sport in which we have no representation in singles competitions is lawn tennis. Ramanathan Krishnan, on the other hand, made it to the Wimbledon semi-finals in 1960 and 1961.
-- Advertisement --
Roy Emerson won 12 Grand Slam singles titles as an amateur. In Wimbledon, Ramanathan defeated him. Rod Laver won a Grand Slam in both the amateur and open eras of his career. In the Davis Cup, Ramanathan defeated him.
World Cup Hockey, Malaysia 1975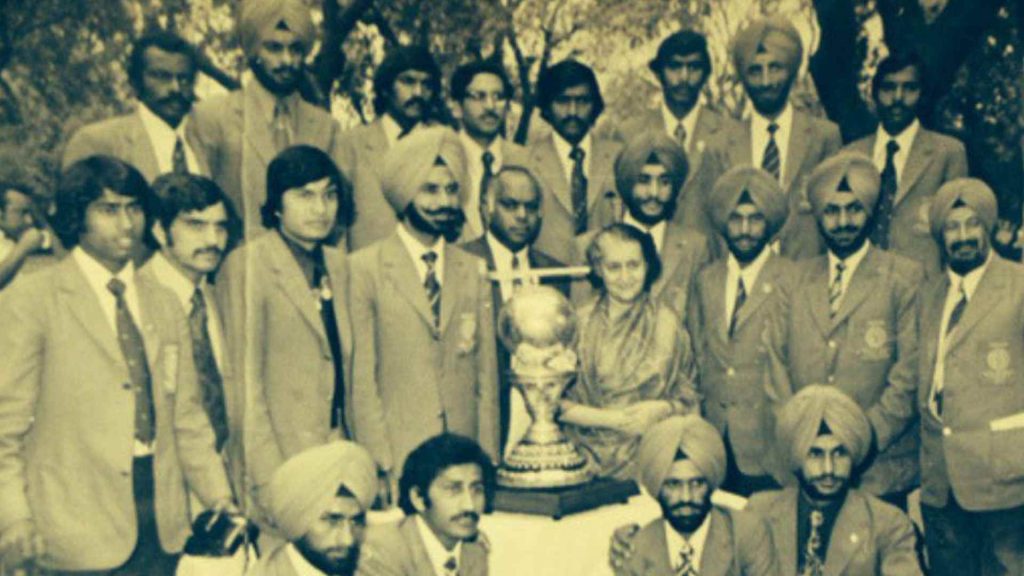 In 1975, India won the Hockey World Cup for the very first time.
In the semi-final against the heavily favored Malaysians, the underappreciated Aslam Sher Khan rescued the day for the Indians. Then came the moment of truth: a World Cup clash with none other than Pakistan, a long-time adversary. Surjeet Singh smashed in a penalty corner for the much-needed equalizer, while Dhyan Chand's immensely skilled son scored the World Cup-winning goal. It was perhaps Indian hockey's crowning achievement. India had ascended to the throne of the world.
Achievements of India in sports: IX Asian Games, New Delhi 1982
The spectacular staging of the IX Asian Games in New Delhi from November 19 to December 4, 1982, astonished the sports world and enthralled Asia. Each day, over a million spectators, flocked to the seventeen sports sites to cheer on the 4,595 young athletes from 33 nations who competed in the largest Asiad ever held since the Asian Games began thirty-one years ago.
India came in the fifth position. A total of 57 medals were won by the host country, including 13 gold, 19 silver, and 25 bronze.
Achievements of India in sports: Cricket World Cup win in England, 1983
In this competition, the Indians demonstrated that they had perfected the one-day game by bowling tight, fielding better than any previous Indian team, and never giving up. Their leading bowlers were Binny with 18 wickets (still a World Cup record) and Madan Lal with 17 wickets, while Kapil Dev led the batting averages. Gower, Richards, and Fowler were the most successful batters overall, with each scoring over 350 runs with batting averages in the 70s.
Achievements of India in sports: Karnam Malleswari Olympics, Bronze Medal 2000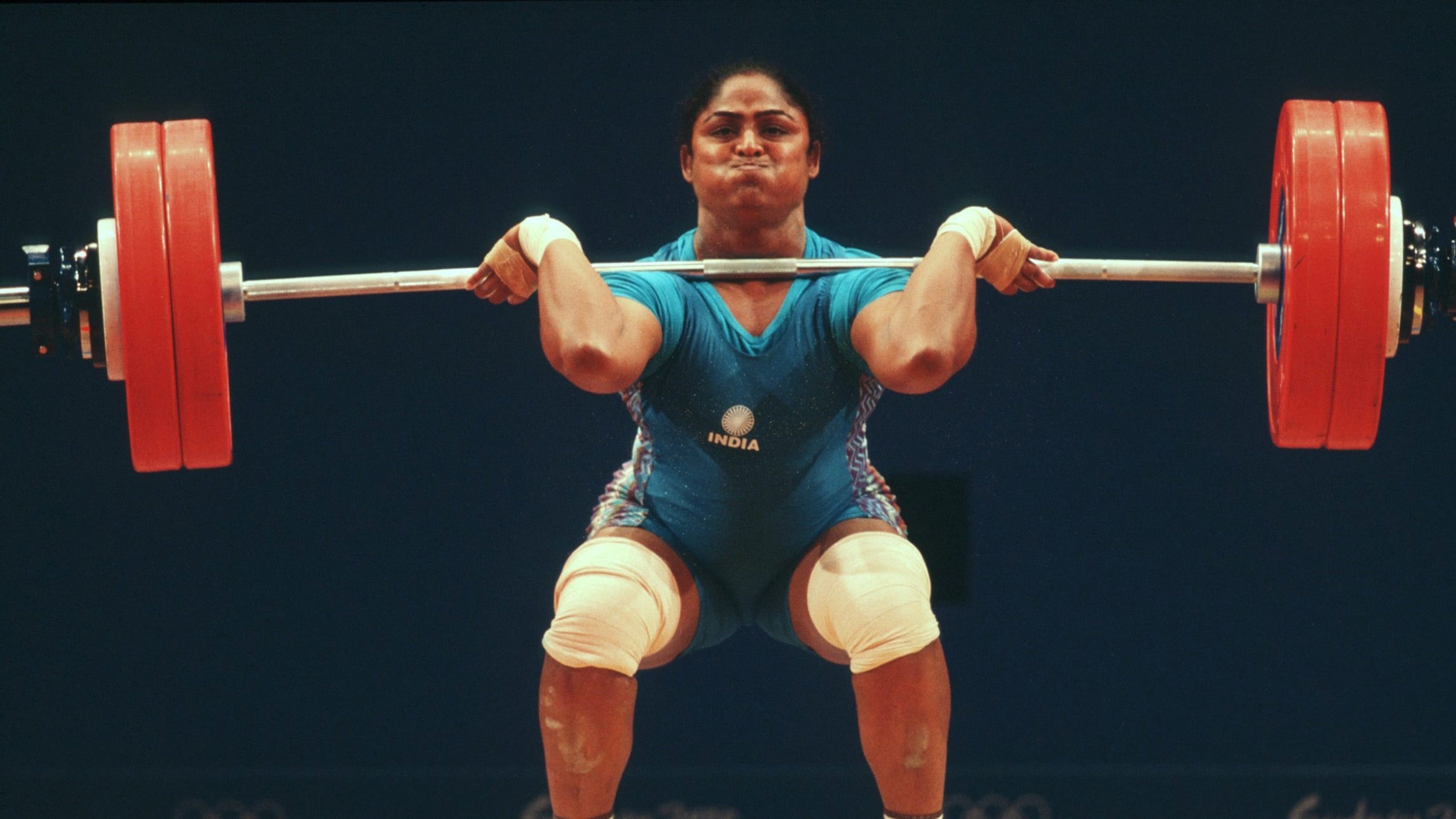 Karnam Malleswari, an Indian weightlifter, made history by being the first Indian woman to stand on an Olympic victor's podium.
Her bronze medal in the 69 kg division was India's first in the Sydney Olympics. She was the first Indian woman to win a global title in any sport.
Malleswari battled like a champion in what was a remarkable performance in the midst of recent allegations that her form was deteriorating. Because she had only recently increased her weight category, many people assumed she was overweight and unfit to participate.  
It appears that everything worked out in the end since the 69 kg category had one of the weakest Chinese contenders. With Milena Trendafilova and Daniela Kunkelova, the Bulgarian duet, both faltering, the stage was set for Malleswari to shine.
Sports Achievements of India: Pullela Gopichand, All England Badminton 2001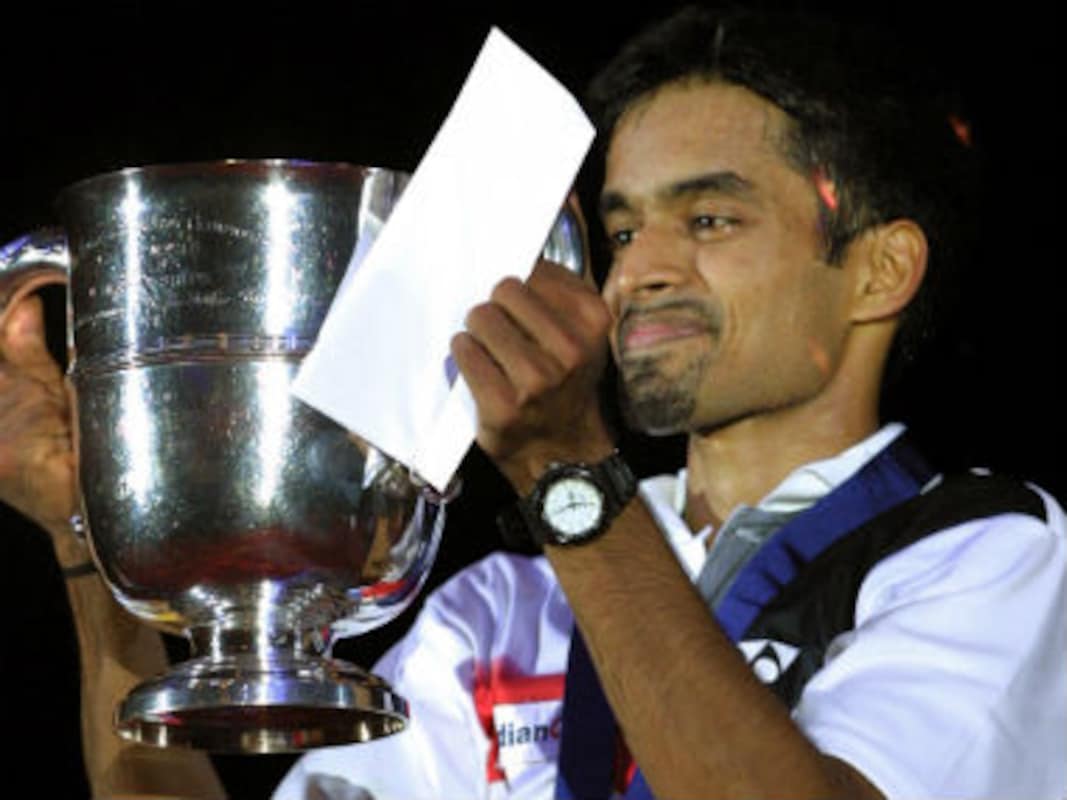 Pullela Gopichand became the first Indian to win the Yonex All-England Open Championships in more than 20 years, causing one of the biggest upsets in the world's oldest event.
The 10th seed was a small favorite to beat Chen Hong, but Gopichand's performance, which included victories against Olympic champion Ji Xinpeng and world No. 1 Peter Gade, will be remembered for a long time.
Sports Achievements of India: Rajyavardhan Singh Rathore's Silver Medal at Athens
India's ace shooter Rajyavardhan Singh Rathore earned India's first-ever silver medal in the individual event at the Olympics on the fourth day of the 28th Olympic Games in Athens, giving joy to millions of sports lovers back home.
In the men's double trap shooting event, shooter Rathore came in second place. In the final round, Rathore received 44 points out of a possible 50. With a score of 179, he earned India's first individual silver medal at the Olympics.
Sports Achievements of India: Abhinav Bindra's Gold at the Olympics
Abhinav Bindra became the first Indian to win an individual Olympic gold medal on August 11, 2008. It was 13 years ago today, in the Chinese capital of Beijing when the sniper changed the world forever.
He achieved the incredible feat at the 2008 Beijing Olympics in the 10-meter air rifle competition. He was lauded all throughout the country for his brilliant performance, and he is a well-liked figure in the country.
India's Second World Cup win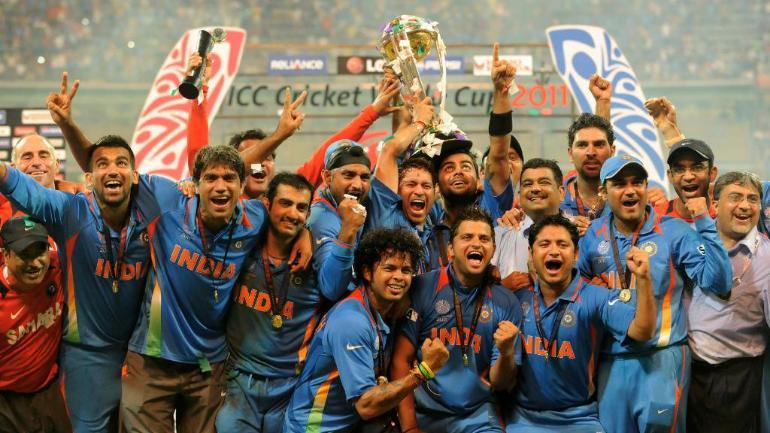 Sports Achievements of India:  India won the World Cup for the second time, twenty-eight years after their first triumph. They came up against Sri Lanka, who were playing their second World Cup final in a row, and broke numerous hoodoos in the Mumbai final: home teams had never won the championship before, chasing teams had only won twice before, and century-makers in finals had never finished on the losing side. 
India appeared to be a long shot when Mahela Jayawardene scored a wonderfully timed century and Lasith Malinga struck early to reduce them to 31 for 2, but Gautam Gambhir steadied them with a solid 97. Then, instead of Yuvraj Singh, the captain walked out at No. 5 and delivered an innings to remember, seeing off the threat of Muttiah Muralitharan (who was playing in his final game) and concluding proceedings majestically with a six clouted high over long-on to spark night-long celebrations across Mumbai and India.
The world Champion PV Sindhu
Sports Achievements of India: P V Sindhu defeated Japan's Nozomi Okuhara in the finals of the BWF World Championship 2019 in Basel, Switzerland, to become the new world champion in badminton. Sindhu won the coveted gold medal after a lengthy wait, having previously won four medals – bronze in 2013, 2014, and silver in 2017 and 2018. After earning silver medals in the 2016 Rio Olympics and the BWF World Tour last year, Sindhu became the first Indian shuttler to win the World Championship. The feat of the Hyderabadi world no. 5 shuttlers was added to the list of Indian sporting greats who have also won global titles. The 24-year-old is the 13th Indian to win the prestigious award in Olympics. She also ended a bronze in Tokyo Olympics.
The Gymnastic Goddess Of India
Sports Achievements of India: Dipa Karmakar made history as the first Indian woman to qualify for the Olympics. Dipa Karmakar, a 23-year-old gymnast from India, qualified for the Olympics for the first time. She didn't win a medal, but she finished fourth in the women's vault finals on August 14, 2016, in Rio de Janeiro. Simone Biles of the United States won the contest with a final score of 15.966. Dipa got a final score of 15.066 for doing the Produnova vault, one of gymnastics' most difficult Flip. Dipa was not only the first Indian gymnast to qualify for the vault finals in her debut Olympics, but she was also the first Indian gymnast to qualify for the Olympics in 52 years.
Saurabh Chaudhary smashes Asian  Games Record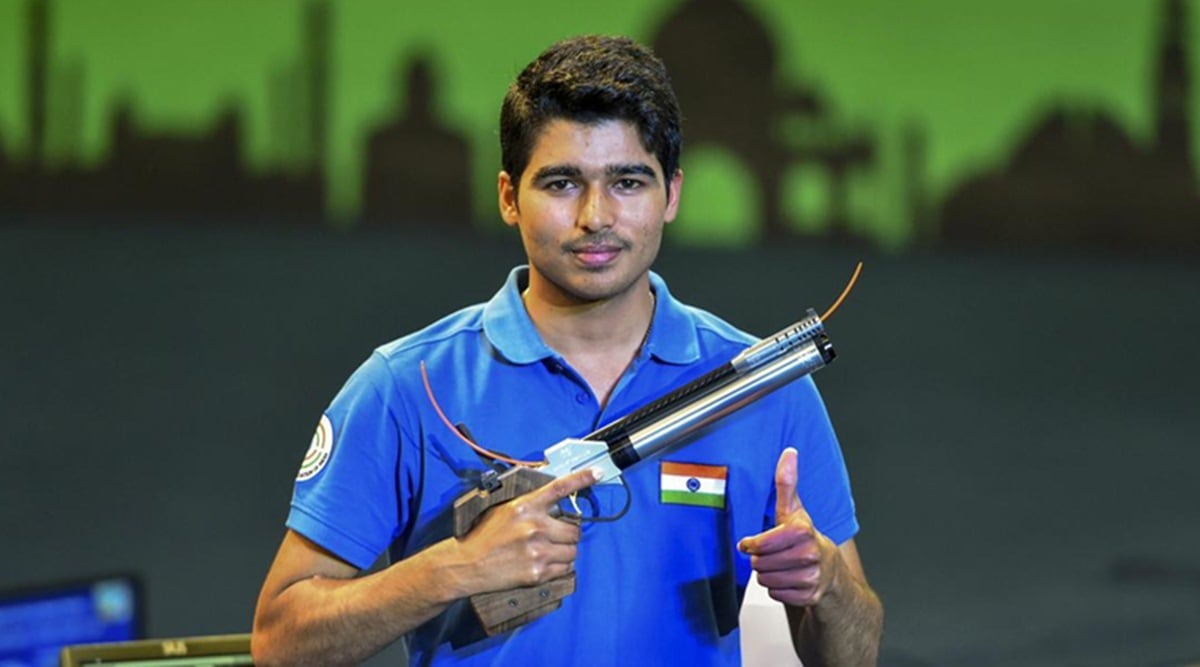 Sports Achievements of India: After winning the men's 10m Air Pistol event at the Asian Games 2018 in Jakarta, Saurabh Chaudhary set a new Asian Games record. He won the gold medal ahead of Japan's Tomoyuki Matsuda, who set an Asian Games record with a score of 240.7. Saurabh went on to win the ISSF Junior World Cup in June 2018, when he set a new world record in the 10m air pistol category. Saurabh has already secured a quota spot for the 2020 Tokyo Olympics and will be aiming for a podium finish.
Neeraj Chopra Gold Medal at Tokyo Olympics
On August 7, Neeraj Chopra made history by being the first Indian to win an Olympic gold medal in track and field. At the Tokyo Olympics, he won the yellow metal after throwing the javelin 87.58 meters. He is presently the world's number two player.
---
[For more latest updates and stories on Indian sports (and athletes), subscribe to the KreedOn network today-
KreedOn: The Voice of #Indiansport]