The Indian Premier League has grown to be one the most watched sporting events around the world over the years, and it attracts thousands of people from the world over to tune in for the matches.
But nothing compares to the absolute madness and excitement of being a part of the stadium match. The atmosphere in IPL stadiums is surreal, and you get to witness your favourite team live in front of your eyes!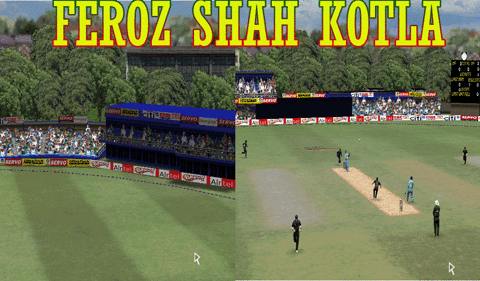 So, why hesitate anymore? As the 12th season of IPL is about to hit the chords, we give you list of some biggest and most magical IPL stadiums in India.
Use this list to book your tickets and do not miss out on any of the IPL action!
1
MA Chidambaram Stadium (Tamil Nadu)
Image Source: thenewsminute.com
Starting this list is one of India's oldest stadiums still in use. This stadium seats approximately 50,000 fans. Established in 1916, and it is the home of the Tamil Nadu Cricket Team as well as the Chennai Super Kings.
Chepauk Stadium– as it is called by the locals- has withstood the test of time, and over the years has produced some spectacular memories for the players and fans alike. This stadium first held its first international match in 1934; a test match between The Men in Blue and England; which ended with a 202-run victory for the visitors.
MA Chidambaram Stadium Today. #CSKvsSRH #IPL pic.twitter.com/Oxl1L2V03x

— Arun Raghavan (@Arun_Raghavn) April 11, 2015
The most intriguing thing about the ground, however, is the crowd support. It is generally known that the Chepauk crowd is the most knowledgeable crowd in the country.
Also Read: Best IPL Funny Moments That Will Make You Go ROFL
Subscribe Now
Receive exciting Indian sports stories on your WhatsApp now.