It is the dream of most sports fanatics to hit the major leagues in the world one day or to hear their name called at the IPL auction or football transfer. For most of the people, however, this is only a dream. Luckily, love for sports does not fade away if you realise just how narrow the playing field is for those who make their careers as professional athletes. Today there are more ways than ever before to incorporate your love for sports into your day-to-day job. Fans can now aspire for so many sports jobs in India itself.
Let's have a look at what are they:
General Manager
A General Manager (GM) is one of the highest positions in any sports organisation and with that position comes a lot of responsibility. It's the general manager's job to handle all business matters for the team, including budgets and revenues, whether at the college or professional level.
A GM is also the media spokesperson at press conferences and other events. The position requires extensive travel and long hours, making it very time-consuming when the sport is in season.
Also Read: Future of Indian Sports – Scope and Career Opportunities
Sports Executive
This comes after GM. Every sport hires executives to oversee managers in departments such as marketing, public relations, ticket sale, accounting and advertising and set team or franchise goals. Sports executive positions require extensive education, including bachelors and master's degrees in sports administration or a related field.
Most sports executives begin their careers as interns and in entry-level positions in the sports industry. Then they develop experience managing staff and developing skills in various advanced positions in areas such as marketing, public relations, advertising, sales and broadcasting.
-- Advertisement --
Coaches
Coaches teach athletes what they need to know to be successful at their sport, prepare them for competition, and guide them through the game, if necessary. Coaches in professional sports hold the most prestigious coaching positions.
They often start as college coaches or athletes and work up the ladder to head coach. Head coaches need to be passionate about their sport as they organise, direct and motivate the team.
Medical Doctor
Medical Doctors who specialise in sports medicine treat athletic injuries such as strains, sprains, and fractures. For this reason, they receive extensive training in the musculoskeletal system. In addition to treating physical injuries, sports physicians also diagnose chronic conditions and advise patients on health and nutrition management.
Kinesiotherapist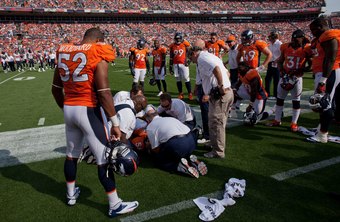 We are sure you may have never heard about this before. Sports Kinesiotherapists help athletes regain muscle strength and function after an injury. Their process is to evaluate patients, develop targeted treatment plans, provide guidance in performing exercises correctly, and modify plans as needed. Sports kinesiotherapists work in sports medicine facilities, rehabilitation centres and fitness centres as well as in private practice.
Fitness Director
These professionals plan and implement individual and group fitness activities in a wide range of settings, including fitness facilities, hotels and corporate houses.  Fitness Directors also develop and teach health education programs. Most fitness directors start out as trainers or instructors who have a love for sports and healthfulness.
Don't Miss Reading: The Next Big Thing – Career in eSports
Physical Therapist
Physical therapists help patients to manage their pain and recover from sickness, injuries and surgeries through rehabilitation. When it comes to sports physical therapist, provide care to athletes who are recovering from injuries or long-term illness.
Part of your job will be to diagnose the patient, implement a treatment plan, and essentially teach him or her how to move the body again, post-injury. They work with a staff of nurses and other personnel who may oversee the treatments you assign to the patient.
Commentator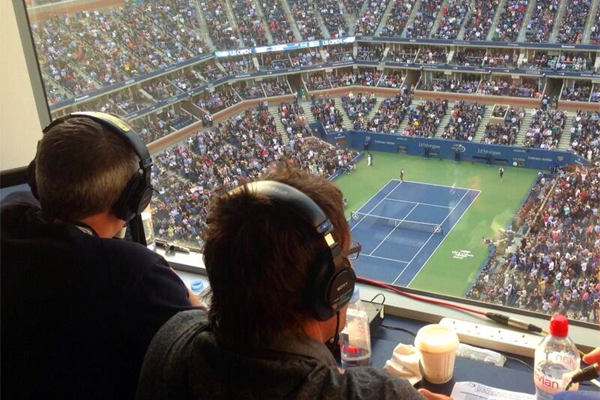 Sports commentators discuss relevant aspects of the game on live radio or television. They need to be comfortable interviewing players and coaches. Jobs in sports announcing are competitive, requiring at least a bachelor's in sports journalism or a related field and many years of experience in sports and writing.
Ambitious sports announcers usually can begin at the local level while working for college radio broadcasts. There are also paid and unpaid internships at commercial radio stations or television channels.
Photojournalist
A photojournalist takes photographs of people, places, and events for media purposes. A sports photographer is a photojournalist who specialises in sporting events. He is responsible for documenting the game or other sporting events by capturing action shots that can be used to accompany articles or take the lead spot in print and online media venues.
Sports photographers keep irregular hours since they absolutely must be present at events; they also must be on their feet for long periods of time in order to snap the right shot.
Recreation Worker
Recreation workers find employment in places like parks, camps and any indoor facility that requires leisure activities, such as youth and senior centres, gyms and more. In addition to teaching and leading sports, they also show others how to participate in a variety of activities, including games, camping and hiking.
You Can Also Read: How To Encourage Your Kids For Outdoor Sports
Sports Event Planner
As an event coordinator, you will meet with the team or athlete's representatives and discuss all event needs, including arranging transportation, organising the schedule, acquiring appropriate security and accommodation for media, and handling any audio-visual equipment needs. They are also responsible for negotiating contract costs and they must make sure that all necessary equipment is functioning properly.
Sports Psychologists
Sports psychologists exist to ensure a healthy relationship between the mind and the body. While they primarily work with athletes, sports psychologists are also known to work with non-athletes in a variety of settings, utilising their sports-centred techniques to help others achieve success off of the sporting fields.
As an applied sports psychologist working with athletes, they help patients to enhance their personal performance by teaching methods of goal-setting.
Statistician
Statisticians are the people responsible for pooling information and drawing conclusions that sports fans love to spout off- the 'stats.' In the sports industry, statisticians are required to collect and analyse data regarding everything from simple stat-keeping to designing surveys and interpreting that information to assist with recruitment and drafting. According to some reports, the demand for statisticians is expected to increase by 14 per cent by 2020.
Umpire or Referee
Umpires and referees preside over sports competitions and officiate. They are responsible for calling on their knowledge of the intricate rules and policies of each game in order to make appropriate calls and impose penalties for infractions. These officials enforce the rules of play to ensure a fair match and to determine a winner.
Umpires and referees are responsible for providing fair judgments in athletic events. Professional umpires and referees aspire to the big leagues by starting out as a paid professional in the minor leagues and by attending a mandatory month-long umpire training school.
Sports Writer
Between keeping fans up-to-date on the latest sporting news and expressing their opinion about all aspects of the game, sportswriters have a lot to share. Some of the topics that a sports writer covers include gameplay predictions, drafts, trades, coaching and individual players.
Although there are jobs for newspaper sports writers, more positions are available as online freelancers. Most outlets require a bachelor's degree in sports journalism, communications or an equivalent.
Sports Producer
This comes under television part. It's the studio Sports Producer's job to fill the time allotted with quality content. Sports Producers need to determine the topics covered, the order they appear, and how much time is spent on each segment, so there is a smooth flow to the show. These professionals usually begin as Assignment Editors or Associate Producers.
Public Relation Assistant
Public Relations plays an important role in college and professional sports. Most teams and sports marketing firms have a PR department to handle image control and relationship management. Public Relations Assistants assist executives in working with coaches and athletes by maintaining media contacts, conducting research, coordinating events.
They often direct activities in the press box during games, keep track of client news coverage and assemble clipping reports.
Sports Sale Representative
This may be little one odd but comes under sports jobs category. One of the most common entry-level positions in sports marketing is Inside Sales Representative, open to those with a Bachelor's Degree in Sports Management, Business Management or the equivalent.
Inside Sales Representatives sell multiple seats for consumer sales and services departments and they must have strong interpersonal, phone skills and superior attention to detail.
Account Coordinator 
Sports marketing firms employ Account Coordinators to assist upper-level executive staff in creating marketing strategies. They are responsible for maintaining relationships with the firm's corporate clients and managing corporate sponsorships.
Many Account Coordinators begin as interns while earning a Bachelor's degree in sports marketing or a related degree, gaining experience and making connections.
Sports Agents
Sports agents work directly with athletes to handle contracts, negotiations and business deals on their behalf. They may help the athletes they represent land product endorsement deals. Agents may also help with the legal and tax aspects of being an athlete. It's a very competitive field and one that's often difficult to break into.
Having some type of connection to the sports world is helpful if you want to be an agent. Most agents work for management companies rather than working as independent agents. Agents often spend a lot of time on the road to meet with the athletes they represent or to recruit new clients.
You don't have to be a professional athlete to make money in the sports field. Many positions work directly with athletes or behind the scenes to support athletic events. So why wait? Choose any of the above you like and go out and flourish with flying colours.
For the latest updates on Indian Sports, stay tuned with KreedOn.